At the state level, perhaps the greatest advocate of Progressive government was Robert La Follette ( [link] ). During his time as governor, from 1901 through 1906, La Follette introduced the Wisconsin Idea , wherein he hired experts to research and advise him in drafting legislation to improve conditions in his state. "Fighting Bob" supported numerous Progressive ideas while governor: He signed into law the first workman's compensation system, approved a minimum wage law, developed a progressive tax law, adopted the direct election of U.S. senators before the subsequent constitutional amendment made it mandatory, and advocated for women's suffrage. La Follette subsequently served as a popular U.S. senator from Wisconsin from 1906 through 1925, and ran for president on the Progressive Party ticket in 1924.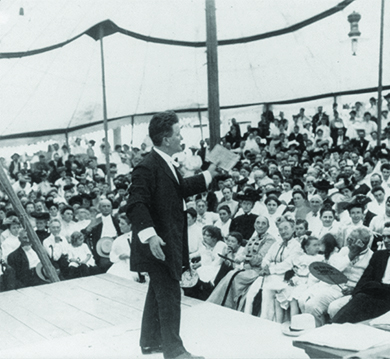 Read how Robert La Follette's legacy still inspires progressives in Wisconsin.
Many Progressive reformers were also committed to the principle of efficiency in business as well as in government. The growth of large corporations at the time fostered the emergence of a class of professional managers. Fredrick Winslow Taylor, arguably the first American management consultant, laid out his argument of increased industrial efficiency through improvements in human productivity in his book The Principles of Scientific Management (1911). Through time-motion studies and the principles of standardization, Taylor sought to place workers in the most efficient positions of the industrial process. Management, he argued, should determine the work routine, leaving workers to simply execute the task at hand. The image below ( [link] ) shows a machinist in a factory where Taylor had consulted; he is alone and focused solely on his job. Progressive in its emphasis on efficiency, the use of science, and the reliance on experts, Taylorism , as scientific management became known, was not widely popular among workers who resented managerial authority and the loss of autonomy over their work. Many workers went on strikes in response, although some favored Taylor's methods, since their pay was directly linked to the productivity increases that his methods achieved and since increased efficiency allowed companies to charge consumers lower prices.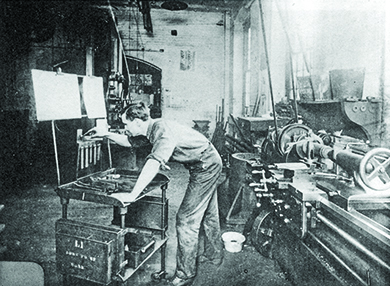 Social justice
The Progressives' work towards social justice took many forms. In some cases, it was focused on those who suffered due to pervasive inequality, such as African Americans, other ethnic groups, and women. In others, the goal was to help those who were in desperate need due to circumstance, such as poor immigrants from southern and eastern Europe who often suffered severe discrimination, the working poor, and those with ill health. Women were in the vanguard of social justice reform. Jane Addams, Lillian Wald, and Ellen Gates Starr, for example, led the settlement house movement of the 1880s (discussed in a previous chapter). Their work to provide social services, education, and health care to working-class women and their children was among the earliest Progressive grassroots efforts in the country.