After spending eighteen long months on the trail and nearly starving to death in the Bitterroot Mountains of Montana, the Corps of Discovery finally reached the Pacific Ocean in 1805 and spent the winter of 1805–1806 in Oregon. They returned to St. Louis later in 1806 having lost only one man, who had died of appendicitis. Upon their return, Meriwether Lewis was named governor of the Louisiana Territory. Unfortunately, he died only three years later in circumstances that are still disputed, before he could write a complete account of what the expedition had discovered.
Although the Corps of Discovery failed to find an all-water route to the Pacific Ocean (for none existed), it nevertheless accomplished many of the goals Jefferson had set. The men traveled across the North American continent and established relationships with many Indian tribes, paving the way for fur traders like John Jacob Astor who later established trading posts solidifying U.S. claims to Oregon. Delegates of several tribes did go to Washington to meet the president. Hundreds of plant and animal specimens were collected, several of which were named for Lewis and Clark in recognition of their efforts. And the territory was now more accurately mapped and legally claimed by the United States. Nonetheless, most of the vast territory, home to a variety of native peoples, remained unknown to Americans ( [link] ).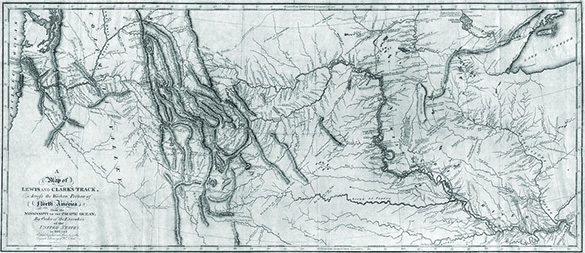 A selection of hats for the fashionable gentleman
Beaver hats ( [link] ) were popular apparel in the eighteenth and nineteenth centuries in both Europe and the United States because they were naturally waterproof and bore a glossy sheen. Demand for beaver pelts (and for the pelts of sea otters, foxes, and martens) by hat makers, dressmakers, and tailors led many fur trappers into the wilderness in pursuit of riches. Beaver hats fell out of fashion in the 1850s when silk hats became the rage and beaver became harder to find. In some parts of the West, the animals had been hunted nearly to extinction.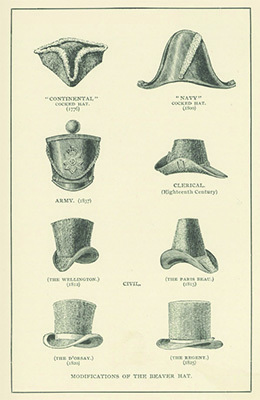 Are there any contemporary fashions or fads that likewise promise to alter the natural world?
Spanish florida and the adams-onís treaty
Despite the Lewis and Clark expedition, the boundaries of the Louisiana Purchase remained contested. Expansionists chose to believe the purchase included vast stretches of land, including all of Spanish Texas. The Spanish government disagreed, however. The first attempt to resolve this issue took place in February 1819 with the signing of the Adams-Onís Treaty, which was actually intended to settle the problem of Florida.