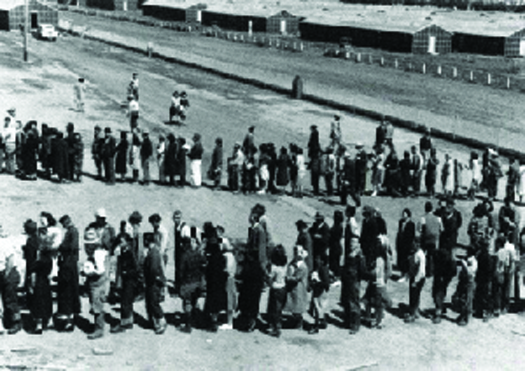 The growth of the African American, Chicano, and Native American civil rights movements in the 1960s inspired many Asian Americans to demand their own rights. Discrimination against Asian Americans, regardless of national origin, increased during the Vietnam War. Ironically, violence directed indiscriminately against Chinese, Japanese, Koreans, and Vietnamese caused members of these groups to unite around a shared pan-Asian identity, much as Native Americans had in the Pan-Indian movement. In 1968, students of Asian ancestry at the University of California at Berkeley formed the Asian American Political Alliance . Asian American students also joined Chicano, Native American, and African American students to demand that colleges offer ethnic studies courses.

See William Wei. 1993. The Asian American Movement . Philadelphia: Temple University Press.

In 1974, in the case of Lau v. Nichols , Chinese American students in San Francisco sued the school district, claiming its failure to provide them with assistance in learning English denied them equal educational opportunities.

Lau v. Nichols , 414 U.S. 563 (1974).

The Supreme Court found in favor of the students.

The Asian American movement is no longer as active as other civil rights movements are. Although discrimination persists, Americans of Asian ancestry are generally more successful than members of other ethnic groups. They have higher rates of high school and college graduation and higher average income than other groups.

"The Rise of Asian Americans," http://www.pewsocialtrends.org/asianamericans-graphics/ (April 10, 2016).

Although educational achievement and economic success do not protect them from discrimination, it does place them in a much better position to defend their rights.
The fight for civil rights in the lgbt community
Laws against homosexuality, which was regarded as a sin and a moral failing, existed in most states throughout the nineteenth and twentieth centuries. By the late nineteenth century, homosexuality had come to be regarded as a form of mental illness as well as a sin, and gay men were often erroneously believed to be pedophiles.

See Jonathan Ned Katz. 1995. Gay and American History: Lesbians and Gay Men in the United States . New York: Thomas Crowell.

As a result, lesbians, gay men, bisexuals, and transgender people, collectively known as the LGBT community, had to keep their sexual orientation hidden or "closeted." Secrecy became even more important in the 1950s, when fear of gay men increased and the federal government believed they could be led into disloyal acts either as a result of their "moral weakness" or through blackmail by Soviet agents. As a result, many men lost or were denied government jobs. Fears of lesbians also increased after World War II as U.S. society stressed conformity to traditional gender roles and the importance of marriage and childrearing.

See David K. Johnson. 2004. The Lavender Scare: The Cold War Persecution of Gays and Lesbians . Chicago: University of Chicago Press.