East l.a. student walkouts
In March 1968, Chicano students at five high schools in East Los Angeles went on strike to demand better education for students of Mexican ancestry. Los Angeles schools did not allow Latino students to speak Spanish in class and gave no place to study Mexican history in the curriculum. Guidance counselors also encouraged students, regardless of their interests or ability, to pursue vocational careers instead of setting their sights on college. Some students were placed in classes for the mentally challenged even though they were of normal intelligence. As a result, the dropout rate among Mexican American students was very high.
School administrators refused to meet with the student protestors to discuss their grievances. After a week, police were sent in to end the strike. Thirteen of the organizers of the walkout were arrested and charged with conspiracy to disturb the peace. After Sal Castro, a teacher who had led the striking students, was dismissed from his job, activists held a sit-in at school district headquarters until Castro was reinstated. Student protests spread across the Southwest, and in response many schools did change. That same year, Congress passed the Bilingual Education Act , which required school districts with large numbers of Hispanic or Latino students to provide instruction in Spanish.
See Sal Castro. 2011. Blowout! Sal Castro and the Chicano Struggle for Educational Justice . Chapel Hill: University of North Carolina Press.
Bilingual education remains controversial, even among Hispanics and Latinos. What are some arguments they might raise both for and against it? Are these different from arguments coming from whites?
Mexican American civil rights leaders were active in other areas as well. Throughout the 1960s, Cesar Chavez and Dolores Huerta fought for the rights of Mexican American agricultural laborers through their organization, the United Farm Workers (UFW), a union for migrant workers they founded in 1962. Chavez, Huerta, and the UFW proclaimed their solidarity with Filipino farm workers by joining them in a strike against grape growers in Delano, California, in 1965. Chavez consciously adopted the tactics of the African American civil rights movement. In 1965, he called upon all U.S. consumers to boycott California grapes ( [link] ), and in 1966, he led the UFW on a 300-mile march to Sacramento, the state capital, to bring the state farm workers' problems to the attention of the entire country. The strike finally ended in 1970 when the grape growers agreed to give the pickers better pay and benefits.
See Randy Shaw. 2008. Beyond the Fields: Cesar Chavez, the UFW, and the Struggle for Justice in the 21st Century . Berkeley: University of California Press; Susan Ferriss, Ricardo Sandoval, and Diana Hembree. 1998. The Fight in the Fields: Cesar Chavez and the Farmworkers Movement . New York: Houghton Mifflin Harcourt.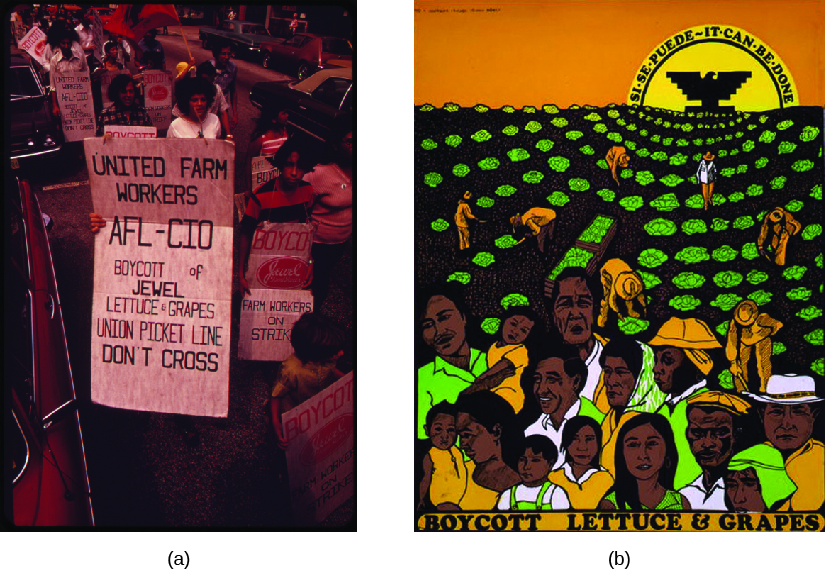 Questions & Answers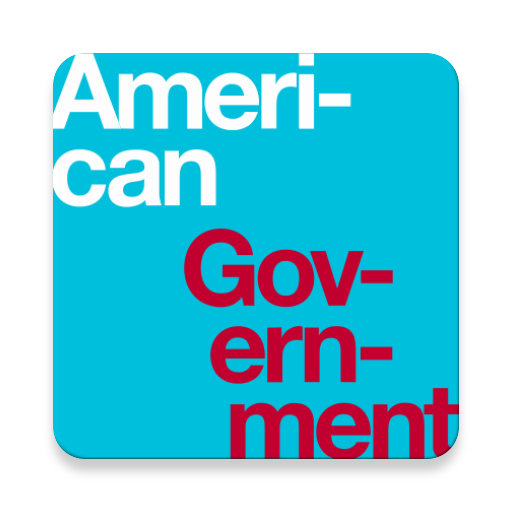 Complete Textbook by OpenStax
Multiple Choices Questions (MCQ)
Essay Questions Flash Cards
Key-Terms Flash Cards
Source:  OpenStax, American government. OpenStax CNX. Dec 05, 2016 Download for free at http://cnx.org/content/col11995/1.15
Google Play and the Google Play logo are trademarks of Google Inc.
Notification Switch
Would you like to follow the 'American government' conversation and receive update notifications?