Besides generating public policy, state legislatures try to represent the interests of their constituents. Edmund Burke was a political philosopher who theorized that representatives are either delegates or trustees.

Edmund Burke. 1969. "The English Constitutional System." In Representation . Hanna Pitkin. New York: Atherton Press.

A delegate legislator represents the will of those who elected him or her to office and acts in their expressed interest, even when it goes against personal belief about what is ultimately in the constituency's best interest. On the other hand, trustee s believe they were elected to exercise their own judgment and know best because they have the time and expertise to study and understand an issue. Thus, a trustee will be willing to vote against the desire of the constituency so long as he or she believes it is in the people's best interest. A trustee will also be more likely to vote his or her conscience on issues that are personal to him or her, such as on same-sex marriage or abortion rights.

Regardless of whether representatives adopt a delegate or a trustee mentality, they will all see it as their duty to address the concerns and needs of the people they represent. Typically, this will entail helping members in the district who need assistance or have problems with the government they want addressed. For instance, a constituent may write an elected official asking for help dealing with the bureaucracy such as in a decision made by tax commission, requesting a letter of recommendation for acceptance into a military academy, or proposing a piece of legislation the member can help turn into a law.

Legislators also try to bring particularized benefits back to their district. These benefits might include money that can be spent on infrastructure improvements or grants for research. Finally, members will accept requests from local government officials or other constituents to attend parades, ribbon-cutting ceremonies, or other celebratory events within their district ( [link] ). They will also work with teachers and faculty to visit classes or meet with students on field trips to the state capitol.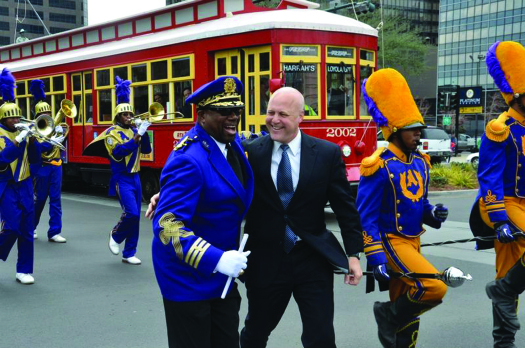 The last primary function of state legislators is to oversee the bureaucracy's implementation of public policy, ensuring it occurs in the manner the legislature intended. State legislatures may request that agency heads provide testimony about spending in hearings, or they may investigate particular bureaucratic agencies to ensure that funds are being disbursed as desired.

Ohio Legislative Service Commission. 2015–2016. "Legislative Oversight." In A Guidebook for Ohio Legislators , 14th ed. Columbus, OH: Ohio Legislative Service Commission.

Since legislators have many other responsibilities and some meet for only a few months each year, they may wait to investigate until a constituent or lobbyist brings a problem to their attention.