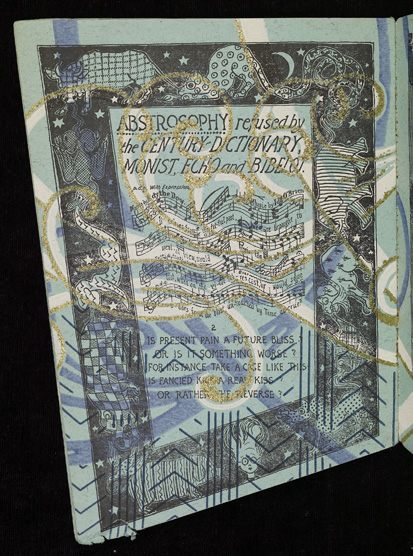 View a high-resolution scan of the original page.
Pd.q. with expression
Words by edythe dow. music by ida o'brien
If echoes from the fitful past, are brought to
mental view, would their fancied radiance
last, when on the vital fibres cast, or would some
odors from the blast, untouched by Time, accrue?
2
IS PRESENT PAIN A FUTURE BLISS
OR IS IT SOMETHING WORSE?
FOR INSTANCE, TAKE A CASE LIKE THIS
IS FANCIED KICK A REAL KISS?
OR RATHER THE REVERSE?