Social sciences: history
Grade 7
The mfecane moves boundaries
Module 1
What is mfecane?
A. where do all the people who live in south africa come from?
As with any other country, South Africa's population continually changes. People move in and out of the country and also move about inside the country itself. We call this movement of people migration. The movement of people to a country is called immigration, and if they move out of a country, it is called emigration. There are several reasons why people migrate.
The Khoina have lived in South Africa for the past 10 000 years.
During the Iron Age, about 2 000 years ago, black people also settled in the subcontinent. In 1652, Jan van Riebeeck founded the first white settlement. Thereafter, immigrants from France, Germany and Britain settled here.
During the 17th and 18th centuries, Khoina groups, and later also Griquas, migrated to the interior away from the increasing number of white people settling on the available land. Some of the greatest migrations were, however, the MFECANE (module 1) and the GREAT TREK (module 1). These migrations had important consequences.
What is the mfecane?
Between approximately 1815 and 1830, different black groups clashed with one other. This caused a chain reaction and led to further confrontations and wars. Many herds of livestock and supplies of grain were destroyed – with accompanying hardship and suffering. There were ruins everywhere. Thousands of refugees fled in all directions. Those who took cover in the bushes and mountains had to live as hunter-gatherers. Many died of hunger, or were killed by wild animals. These wars of destruction took place all over the subcontinent form the Eastern Cape frontier in the south, to Lake Victoria (in Tanzania) in the north.
The NGUNI PEOPLE (e.g. ZULUS) call this upheaval the Mfecane – which means "to crush".
The SOTHO PEOPLE (e.g. SOTHOS) call it the Difaqane – which means "forced removal".
Sources on the Mfecane
For historians who always search for the truth, the Mfecane will remain an incomplete puzzle, because many misunderstandings and very little information exist. There are two particular reasons for this:
The written documents which do exist were mostly written by white travellers, missionaries and officials. These people were, however, not always well informed, not always well informed about exactly what had happened, since the events took place over such a widespread area. Therefore, the sources are not always reliable.
Other sources on the Mfecane are oral sources which are not as reliable as written and visual sources.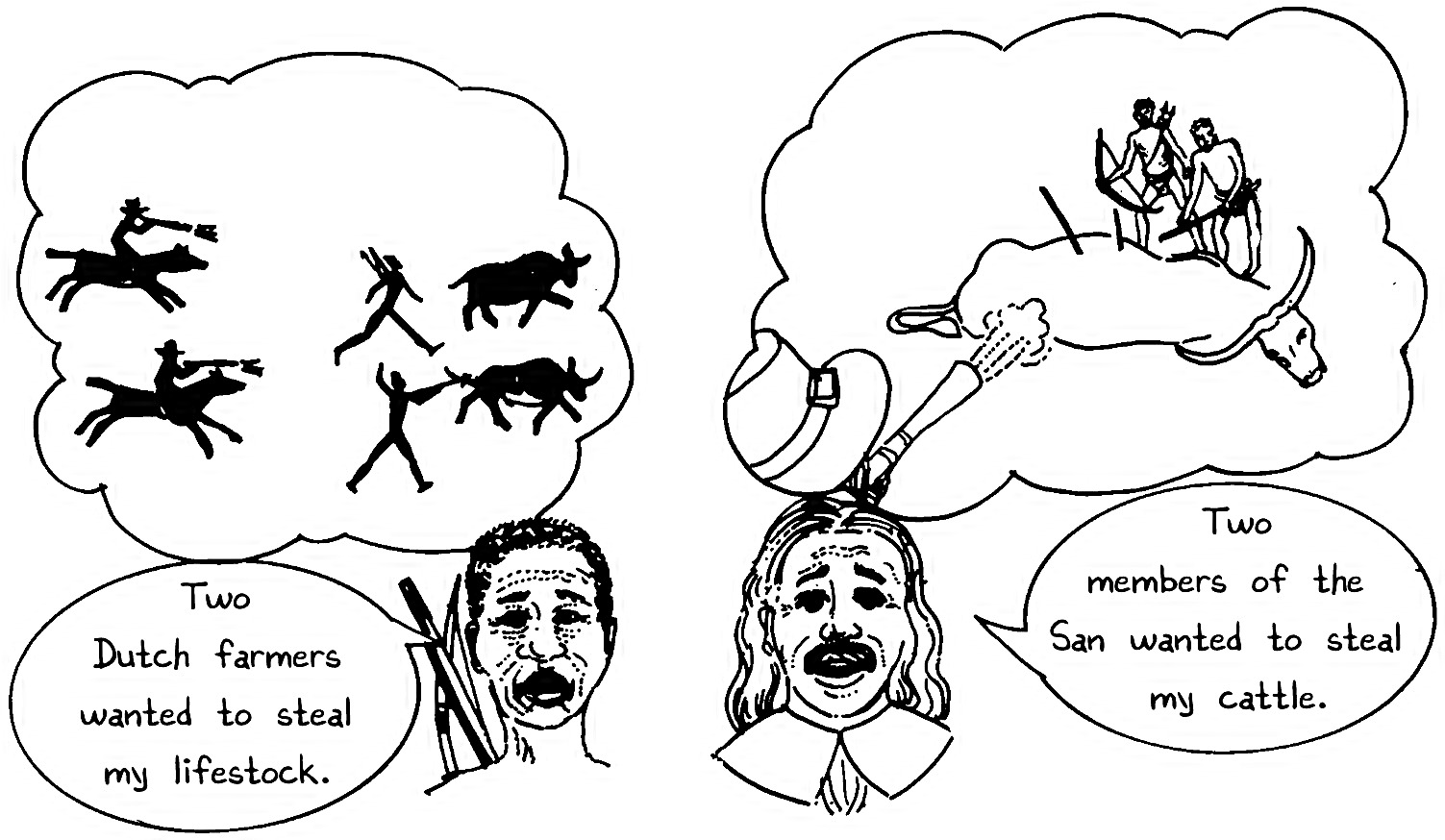 SOURCE A
SOURCE B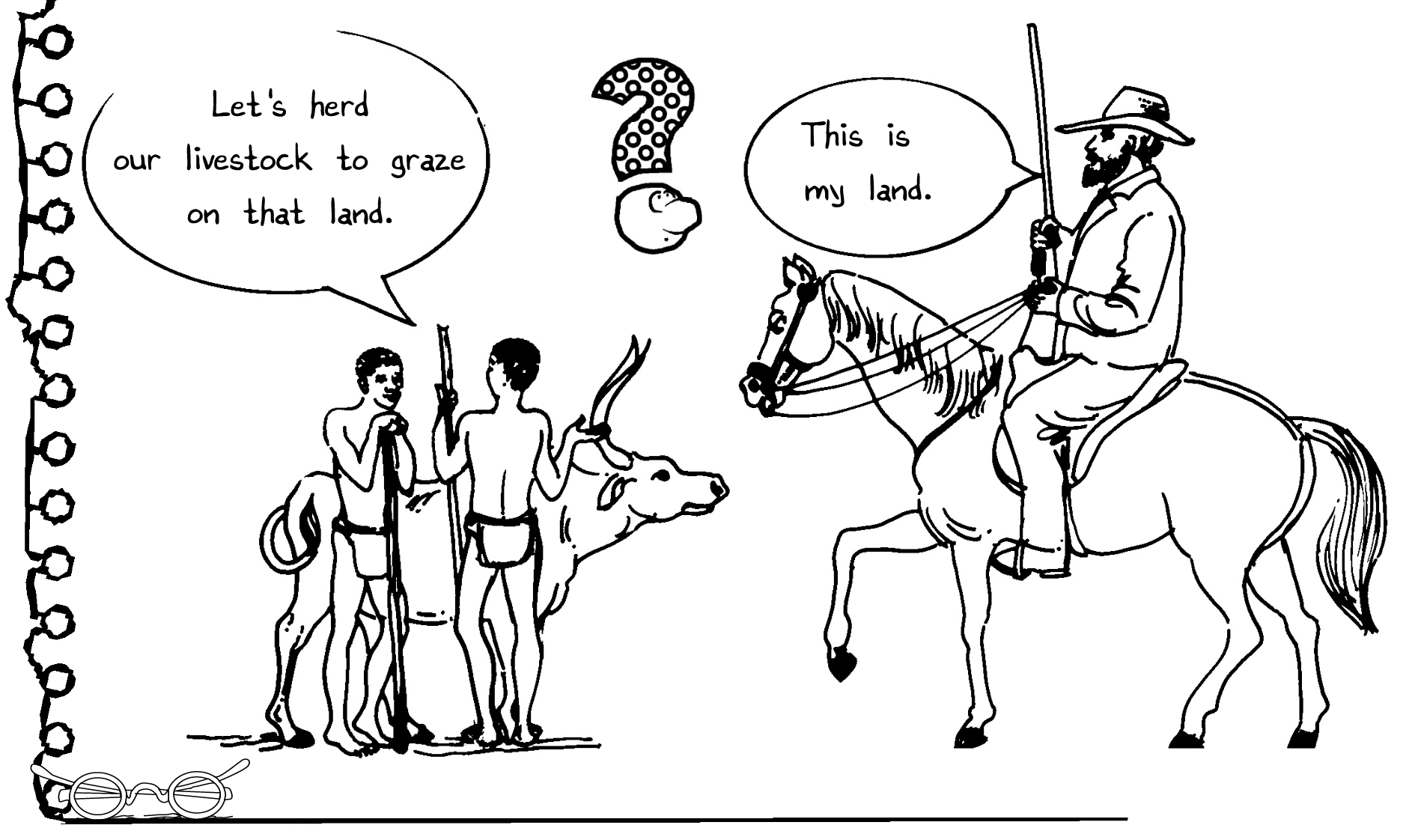 Oral sources about the Mfecane were not always as reliable as written and visual sources.
Activity 1:
Distinguish between facts and opinions in sources on the mfecane
[lo 2.3]
The following examples will help you to identify some misunderstandings and to recognise them when you are doing your historical research.
a) What is the misunderstanding in source B?
b) What problem do you think this could lead to?