English home language
Grade 5
People with passion
Module 18
Newspapers and a play
PAPER WORK!
What catches your eye first when you read the newspaper?
| | | |
| --- | --- | --- |
| the picture or photograph? | the headline? | the actual report or story? |
Write eye-catching headlines for the following: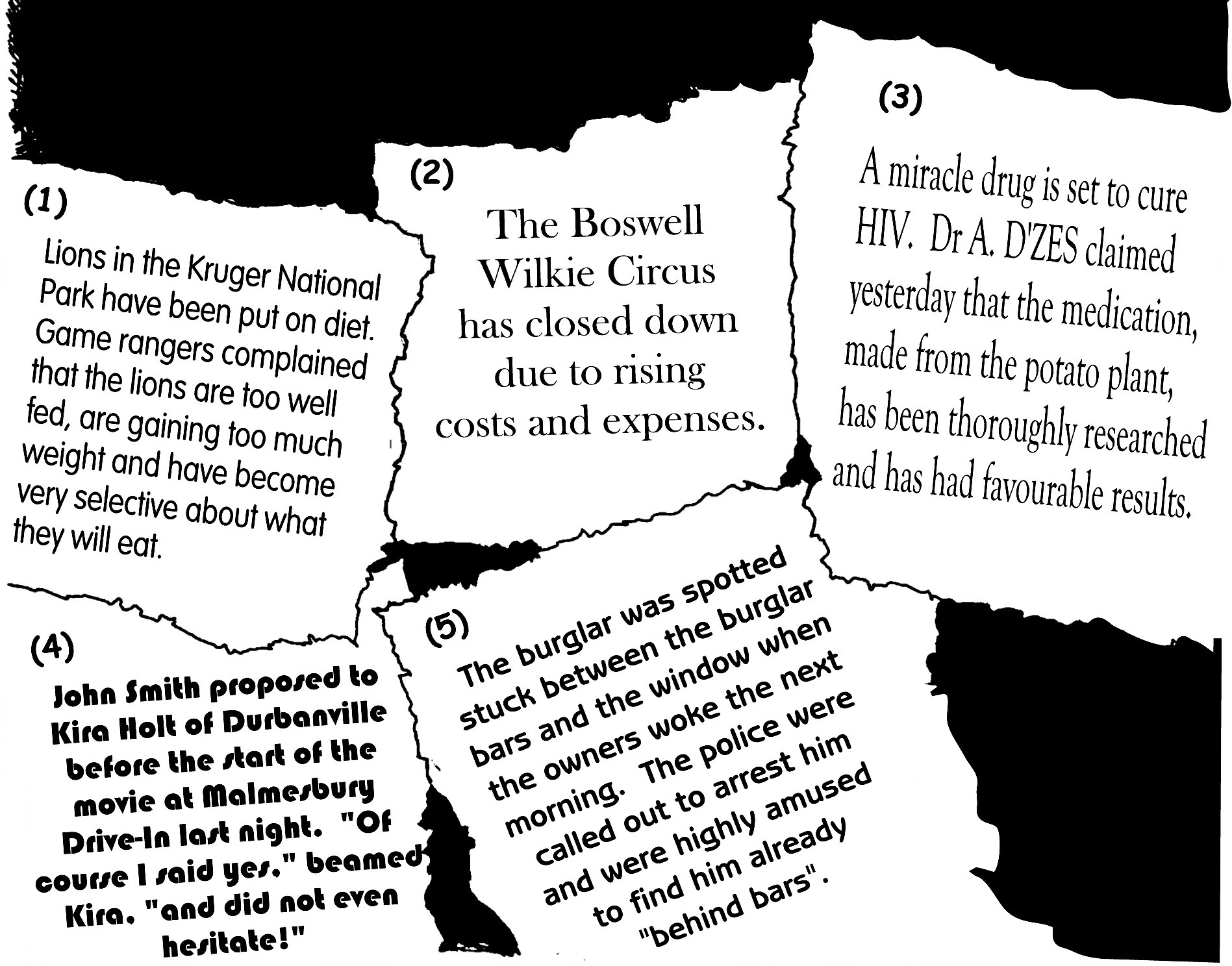 [LO 4.1.3]
Write a brief report to match each of these headlines: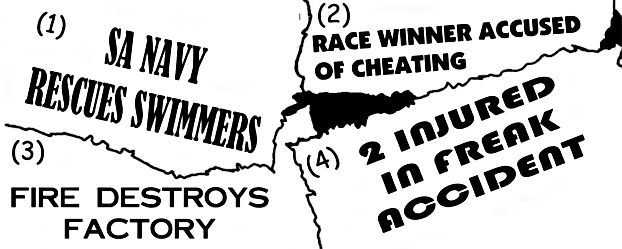 [LO 4.4.3]
CUT AN ARTICLE OUT OF THE LOCAL NEWSPAPER. READ IT OUT LOUD TO THE MEMBERS OF YOUR GROUP. What is your opinion as to what you have read?
For group work, your class could make a scrapbook of all the articles. Other classes and teachers might like to have a look at it – and be inspired! Donate your scrapbook to the school principal or the library.
[LO 3.3]
GROUP WORK

FINGER PUPPETS
YOU WILL NEED: Stiff paper; cardboard; empty toilet rolls.Pair of scissors and good glue.Coloured scraps of paper; raffia; wool.Corrugated cardboard; bits of fabric.Adhesive tapeRibbon; string; pencils and kokis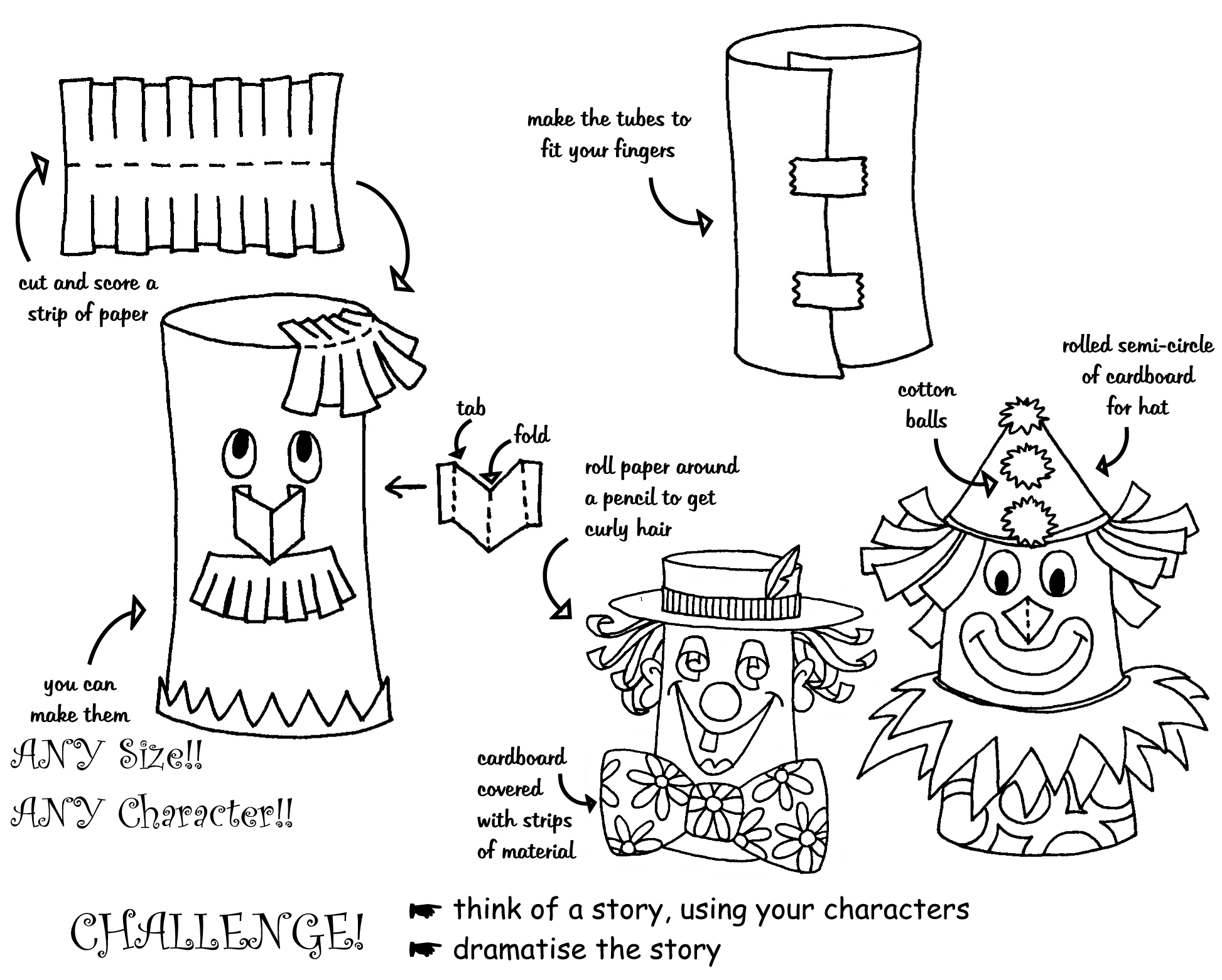 [ LO 3.9.2]
POINTERS!
(to help you write your play)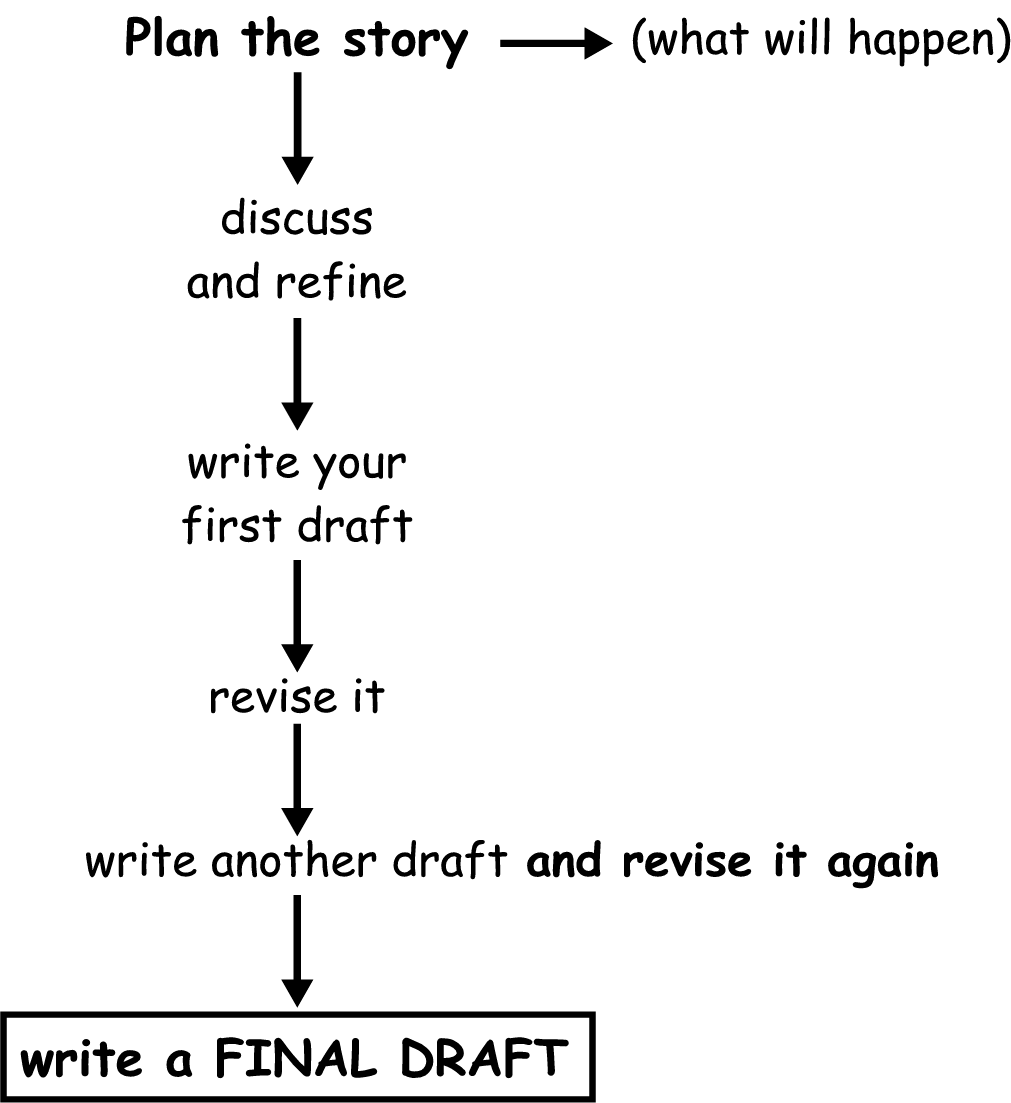 CHECKLIST

We planned our story.

YES
NO

We all had an input in deciding what the story is about.

YES
NO

We all agreed on the characters and the plot

YES
NO

We wrote all the necessary drafts and revised them as we went along.

YES
NO

We were satisfied with our final draft.

YES
NO

This was an enjoyable task.

YES
NO
[LO 4.2.1; 4.2.2; 4.2.3; 4.2.4; 4.2.5; 4.2.6; 4.2.7]
ASSESSMENT: WRITING THE PLAY
Plot (storyline)
Exciting, and challenging.5
Mediocre storyline. Little challenge.4 - 3
Very little happens. Low interest level.2 - 1
As a class, discuss and decide two more criteria to use when assessing your play.
Now, perform your play!
[LO 2.4.1; 2.4.2; 2.4.3; 2.4.4; 5.4.4; 6.3.3]
Assessment
LO 2
SPEAKING The learner will be able to communicate effectively in spoken language in a wide range of situations.
We know this when the learner:
2.1 communicates experiences, ideas and information in different and fairly challenging contexts for different audiences and purposes:
2.1.1 uses language thoughtfully for interpersonal communication (e.g. praising someone's efforts, disagreeing with someone);
2.1.2 uses language for creative and imaginative self-expression (e.g. expresses feelings and thoughts, dramatises);
2.1.3 shares ideas and offers opinions on less familiar topics and events, using speculation and hypothesis;
2.2 uses interaction strategies to communicate effectively in group situations:
2.3 uses appropriate body language and presentation skills:
2.4 uses appropriate language for different purposes and audiences:
2.4.1 uses language with the appropriate register in less familiar situations;
2.4.2 uses grammatical structures and idioms that are appropriate for the purpose;
2.4.3 uses language carefully to express complex but common emotions such as anger, impatience, sympathy, admiration.
2.4.4 identifies and challenges discriminatory use of language.
LO 3
READING AND VIEWING The learner will be able to read and view for information and enjoyment, and to respond critically to the aesthetic, cultural and emotional values in texts.
We know this when the learner: