English first additional language
Grade 4
Heroes and heroines
Module 41
Two quite different heroes
Activity 1
To read fiction at an appropriate level [lo 3.5.1]
SPIDERMAN
Although Spiderman is actually quite "old", he is one of the most famous modern-day comic-book heroes. From the 1930s to the 1950s there were many comic books in which the superheroes were almost god-like symbols that supported the belief that good would always triumph over evil. But later, towards the 1960s, the teenagers wanted something else and the old heroes were just not as popular as before. New heroes had to be invented.
One day a different kind of hero was born. He didn't look god-like at all. In fact, he was a shy, skinny orphan! We call this kind of "hero" an anti-hero, because he seems to be exactly the opposite of what we expect of a hero.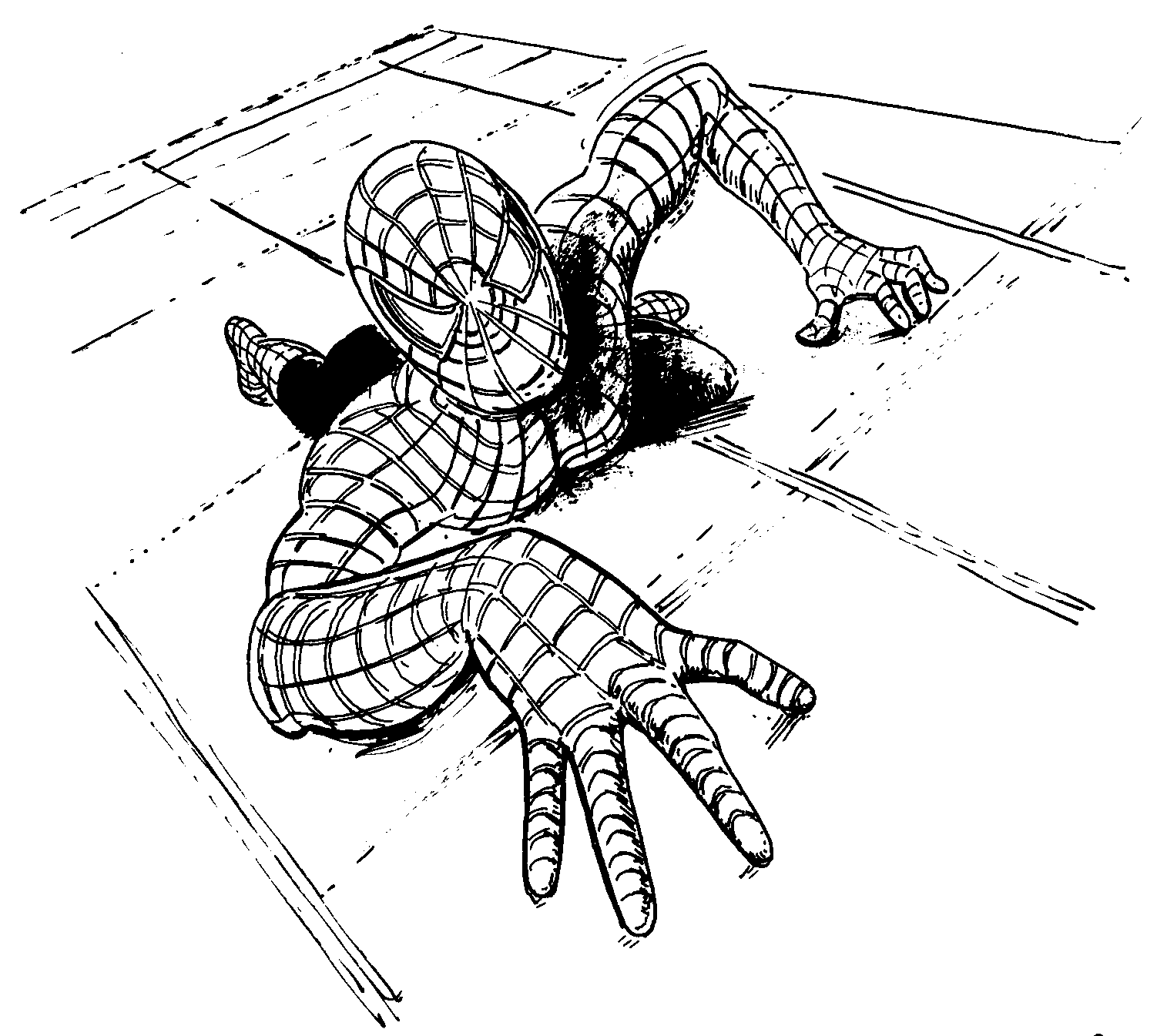 Peter Parker is a nerd. School bullies won't leave him alone. But one day a radioactive spider bites him and he is transformed into a powerful mutant and suddenly he has incredible strength. He can scale walls, release a spider-web from his wrists, and his "spider-sense" warns him of danger. He has the power to kill and destroy, but after his uncle is murdered, he swears to use this power to fight evil. His motto is "With great power comes great responsibility."
His great opponent is Green Goblin, a "person" who also leads a double life and who seems to be the respected scientist Norman Osborn, but people don't know that he turned into a wicked creature after an experiment went wrong.
In the film "Spider-Man" the hero battles against the Green Goblin and fights for the love of the beautiful Mary Jane Watson.
In May 2002 the film was such a hit that it broke a record by becoming the film that had the best opening week ever in South Africa. It earned more than R7 million in the first seven days that it was screened in this country. We say that it was a "box-office hit".
Activity 2
To write a paragraph by filling in the missing words [lo 4.5.1]
Imagine that you are Peter Parker. You go out for the day with the rest of your class. A spider bites you. You don't know that it is a radioactive spider. Suddenly you feel different. You realise that you have unusual power. You have become transformed into Spiderman.
Complete this short paragraph by filling in the missing words. (Sorry, girls, you'll just have to imagine that you were a boy who has had this experience!)
It was such a ……………………… day out in the …………………..
yesterday when we went on the…………………………………….. I
don't know ……………………………but I ………………………………
feel so …………………………….. I think a …………………………….
……………………………………………………
I don't know how it happened, but suddenly I have ………………….
and I have found out that I ………..……………………………………..
can …………………………………………………. What is ……………
..…………………… ……………………….to me? I arm-wrestled with
Tom, and ………………….. I was amazed to see that ……………….
…………………………………………. I have also
found out that I can ………………………………walls. This is so
………………………………………………………………..! I feel as if I
want to help ………………………………… and fight ………………….