The hypothesis
Can a Region Lever Participation in a Global Network to Accelerate the Development of a Sustainable Technology Cluster.
The aspiration of participation in the Texas/UK Collaborative is not solely to produce a regional innovation engine but a sustainable innovation system. The thesis sets out a definition of a sustainable innovation system i.e., a triple helix with the key strands of People, Culture, and Environment bound together with good Science and Governance as cross cutting themes in [link] . The purpose of the research is to objectively measure the impact of participation of the Texas/UK Collaborative on an emerging knowledge culture in the Southwest Wales region on and around the Swansea University campus.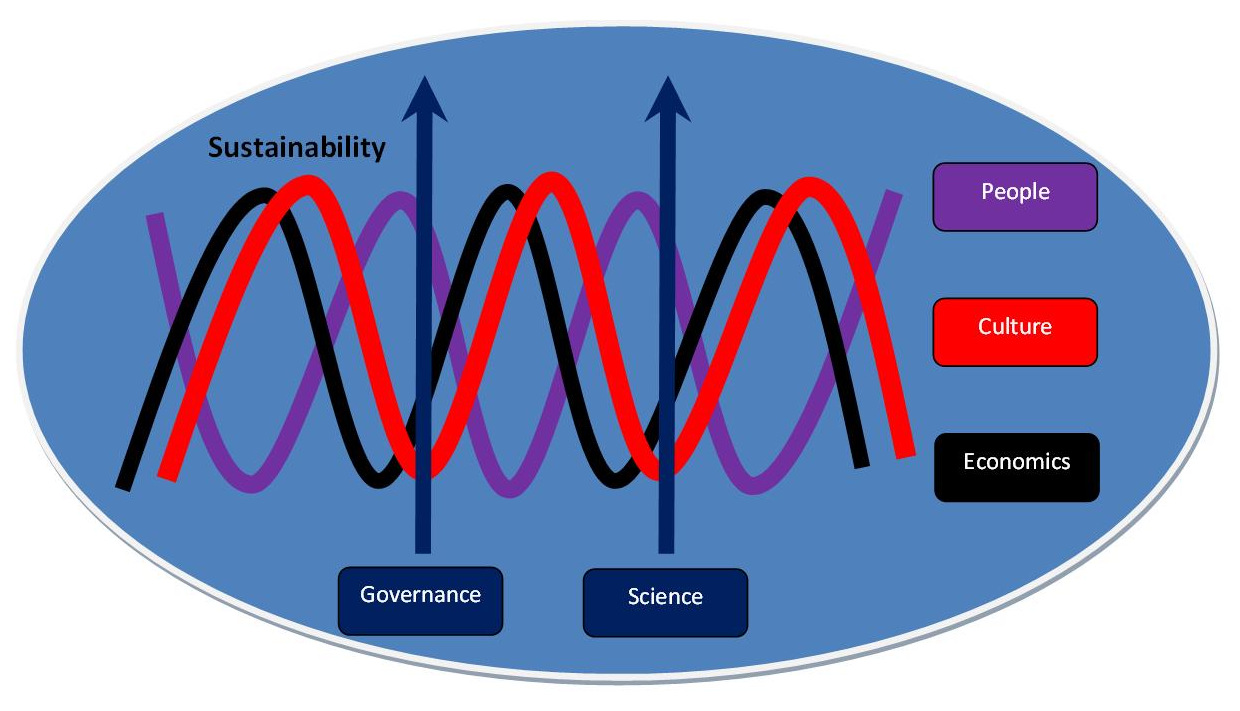 This thesis is a study of how a region can lever participation in a global network to accelerate the development of a sustainable technology cluster [link] captures the dynamics that influence the strategic development of a cluster.
The key dynamics are considered to be a global sector, product innovation capacity in the sector in the sub region and knowledge company activity in that sector in that region. Each of these dynamics evolves with time and each has stages of development. The "Dead Mouse" analogy has been used to illustrate the phases of development of the three key dynamics.
Any emerging sector has itself to bridge "Death Valley". [link] illustrates products and sectors at various stages of their life cycle. Video tape (VHS) is clearly at the end of the cycle and is now only used by a few enthusiasts; fixed line internet is at the cusp of its decline. Indeed mobile phones are arguably stating to plateau, where hybrid vehicles could be said to have past "Death Valley" and are posed for rapid growth. Nanotechnology and NanoHealth as a technology and a sector is probably yet to successfully navigate "Death Valley" but many commentators predict that it will have dramatic impact on a range of markets and sector.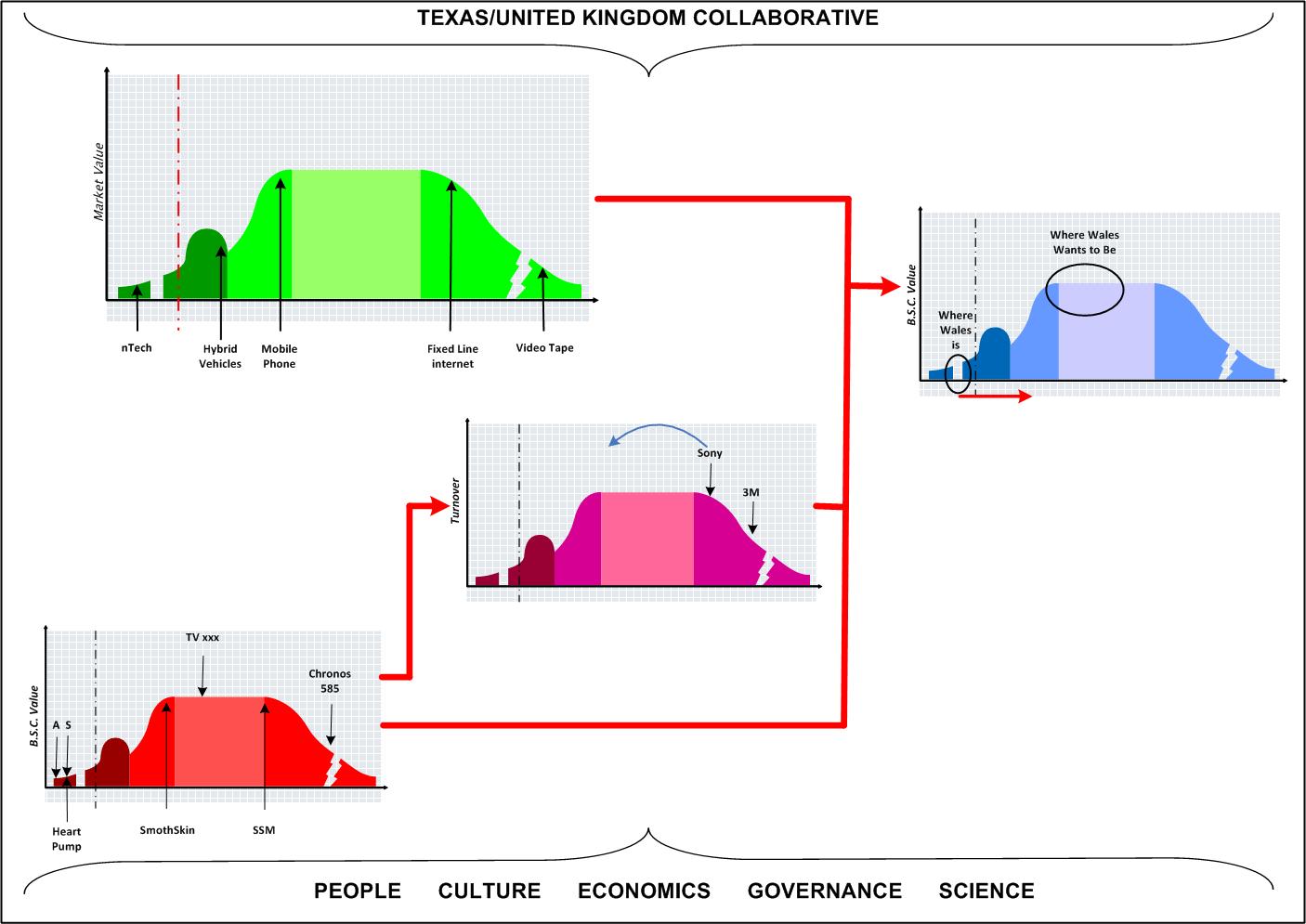 The hypothesis here assumes that Wales has identified Nanotechnology and NanoHealth as a sector that it is targeting. Major infrastructure investments have been made for example; Higher Education Funding Council of Wales (HEFCW) has invested in the Multidisciplinary Nanotechnology Centre (MNC) focused at Swansea University but involving a number of research led institutions. In 2009 the CNH was funded using European Regional Development Funds (ERDF) through the Convergence Program. Wales as a small region has therefore wagered a great deal on the fact that Nanotechnology as a sector will safely navigate "Death Valley" and will emerge creating major new markets feeding the regional economy.
The purpose of this thesis is to study whether participating in a global network thereby linking to other world class centres will assist the development of the NanoHealth in the region. The thesis as already discussed assumes that there are five key components that essential prerequisites namely, people, culture, economy, good science and good governance and the following sections seek to measure how these five components have been influenced by participation in the Texas/United Kingdom Collaborative in this context to the emerging sector.