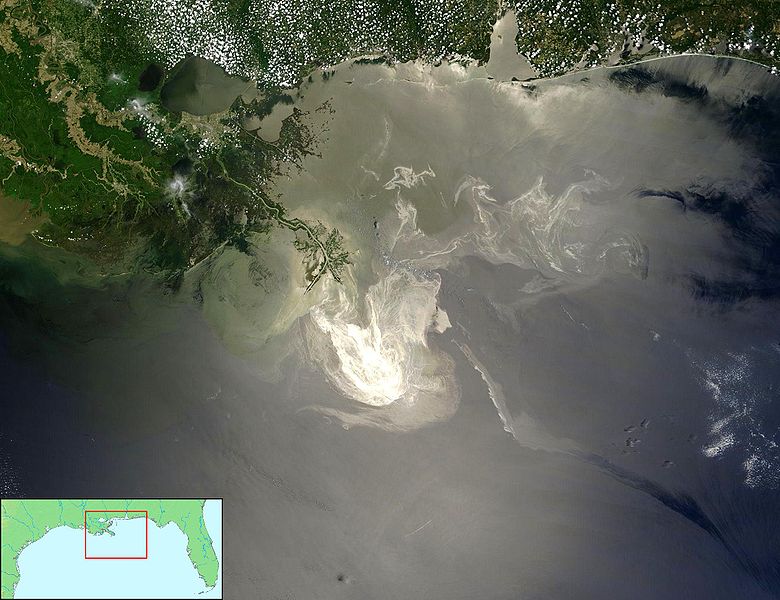 Toxic substances control act (tsca)
Information on all chemical substances and the control of any of these substances which may have an unreasonable health risk has been granted to the EPA through the Toxic Substances Control Act (1976). The manufacturer or the importer of a new chemical must provide information on the identity and hazard, use, production volume and disposal characteristics of the chemical to the EPA. Toxicological tests and unpublished health and safety studies on listed chemicals may be required by the EPA. The EPA may approve, prohibit, or limit the manufacture and sale of the listed chemicals, or may require special labeling. Since some chemical substances such as pesticides, tobacco products, nuclear materials, pharmaceuticals and cosmetics substances are regulated under other acts, they are exempted from TSCA regulations.
The production and distribution of polychlorinated biphenyls (PCBs) are prohibited through TSCA. PCBs are synthetic organic compounds that were manufactured to be used as electrical transformer oil; exposure to PCBs increases the risk of cancer, and may affect the reproductive and nervous systems. The EPA enforces the handling and disposal of PCBs based on established regulations on PCBs, in addition to management of PCBs found at hazardous waste sites. After the amendments of 1986 and 1990, TSCA through the Asbestos Hazard Emergency Response Act requires that all public and commercial buildings identify, control and mitigate the asbestos hazard in these buildings.
Federal insecticide, fungicide, and rodenticide act (fifra)
Insecticides, fungicides and rodenticides are compounds that are employed to control or eliminate pest populations (pesticides). The Federal Insecticide, Fungicide, and Rodenticide Act (FIFRA) of 1972 with several subsequent amendments set guidelines for the use of pesticides in the United States. All manufacturers or importers must register their pesticide products with the EPA, where registration is allowed for a pesticide whose application does not have unreasonable adverse effects on the environment. Industries such as the agricultural sector employ pesticides to control vermin and other pests in industrial processes and in the workplace.
Pollution prevention act (ppa)
A pollution management system with a focus on generating less pollution at the source was established through the Pollution Prevention Act (PPA) of 1990. The pollution prevention hierarchy stipulates that the first step in reducing pollution is to minimize the amount of waste that is generated by all activities and processes, which is referred to as source reduction. When the generation of waste cannot be reduced at the source, then the waste should be recycled in order to decrease pollution. A waste that cannot be reduced at the source or recycled should go through treatment and disposal in an environmentally safe manner. A Pollution Prevention Office has been established by the EPA to promote source reduction as the preferred option in the pollution prevention hierarchy. Pollution prevention is a voluntary measure on the part of the polluting industry rather than a mandatory regulatory control enforced by the EPA and the individual states; industry is only required to file a toxic chemical source reduction and recycling report with EPA every year. Industry is given incentives to institute pollution prevention programs with the aim of realizing the economic benefits of pollution prevention to industry after the implementation of pollution prevention programs.
Occupational safety and health act (osha)
The Occupational Safety and Hazard Act (OSHA) of 1970 and its amendment of 1990 aim to ensure safe and healthful working conditions for workers through enforcement of standards developed under OSHA, and to provide for research, training and education in the field of occupational safety and health. The standards for occupational health and safety are established by the Occupational Safety and Health Administration and its state partners, which are enforced through inspections of industry and providing guidance on better operating practices. The National Institute for Occupational Safety and Health (NIOSH) was established to recommend occupational safety and health standards based on extensive scientific testing, which are afterwards enforced by OSHA. Those industries which have followed OSHA standards have experienced a decline in overall injury and illness rates, where the costs due to worker injuries, illnesses and compensation associated with occupational safety are a major loss for industry. The OSHA standards for worker health and safety are recommended to be used in conjunction with various industrial pollution prevention programs.
Summary
Environmental laws and regulations serve the purpose of limiting the amount of pollution in the environment from anthropogenic sources due to industrial and other economic activities. Environmental regulations are specific to different phases of the environment such as water and air. Government regulations help industry to curtail the environmental impact of pollution, leading to the protection of human health and the environment. Future environmental laws and policy should convey and work in tandem with the efforts of the public and industry for a more sustainable economy and society.
Resources
1) For more information on environmental engineering, read Chapter 1 of:
Davis, M.L.&Cornwell, D.A. (2008). Introduction to Environmental Engineering (4 th ed.). New York: McGraw-Hill.
2) For more information about managing environmental resources, read:
LaGrega, M.D., Buckingham, P.L., Evans, J.C.,&Environmental Resources Management (2001). Hazardous Waste Management (2 nd ed.). New York: McGraw-Hill.
3) For more information on the U.S. Environmental Protection Agency's laws and regulations, visit: