The material in this section is correct in theory. We should be able to verify it by making measurements of current and voltage. In fact, some of the devices used to make such measurements are straightforward applications of the principles covered so far and are explored in the next modules. As we shall see, a very basic, even profound, fact results—making a measurement alters the quantity being measured.
Section summary
Kirchhoff's rules can be used to analyze any circuit, simple or complex.
Kirchhoff's first rule—the junction rule: The sum of all currents entering a junction must equal the sum of all currents leaving the junction.
Kirchhoff's second rule—the loop rule: The algebraic sum of changes in potential around any closed circuit path (loop) must be zero.
The two rules are based, respectively, on the laws of conservation of charge and energy.
When calculating potential and current using Kirchhoff's rules, a set of conventions must be followed for determining the correct signs of various terms.
The simpler series and parallel rules are special cases of Kirchhoff's rules.
Conceptual questions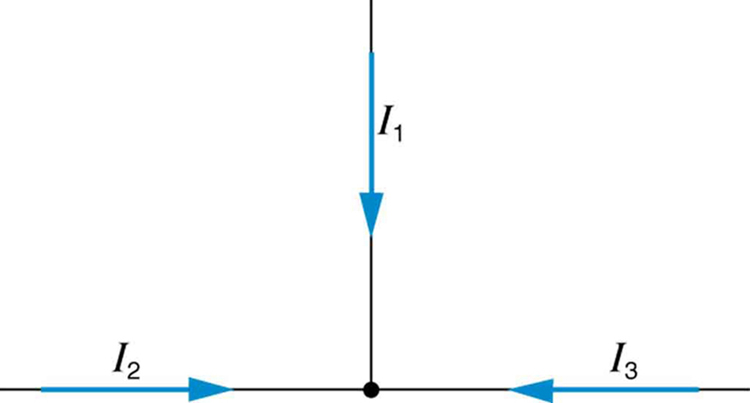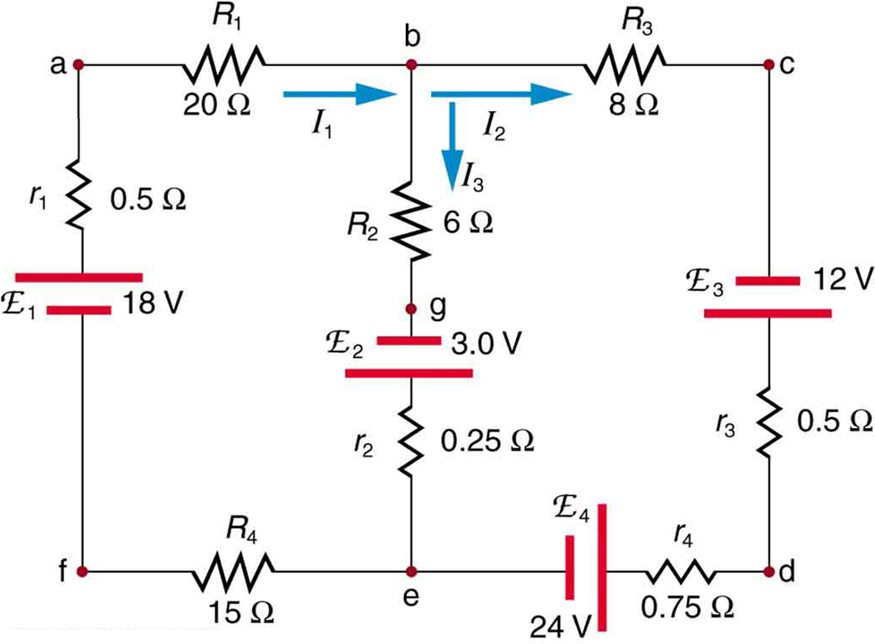 Problem exercises
Questions & Answers
Receive real-time job alerts and never miss the right job again
Source:  OpenStax, College physics. OpenStax CNX. Jul 27, 2015 Download for free at http://legacy.cnx.org/content/col11406/1.9
Google Play and the Google Play logo are trademarks of Google Inc.
Notification Switch
Would you like to follow the 'College physics' conversation and receive update notifications?