During electrical storms if you are driving a car, it is best to stay inside the car as its metal body acts as a Faraday cage with zero electrical field inside. If in the vicinity of a lightning strike, its effect is felt on the outside of the car and the inside is unaffected, provided you remain totally inside. This is also true if an active ("hot") electrical wire was broken (in a storm or an accident) and fell on your car.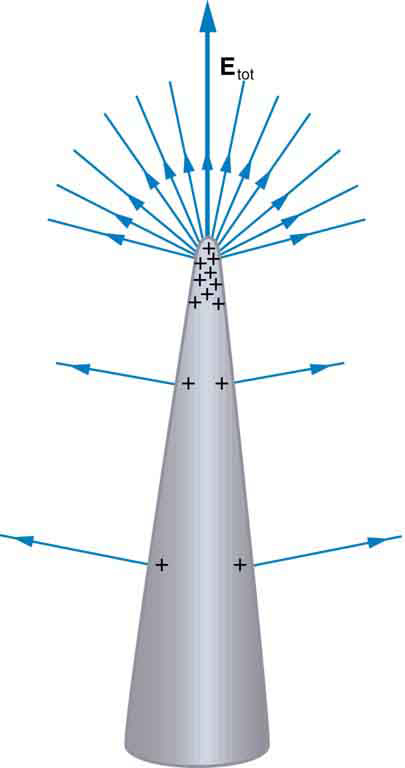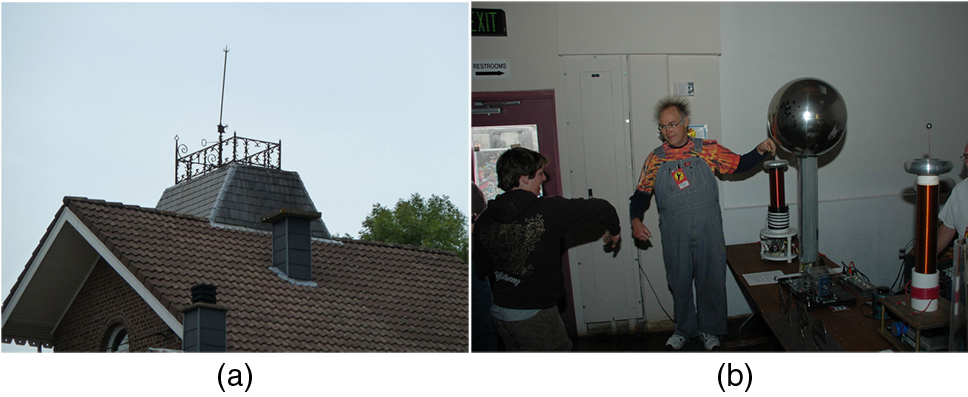 Test prep for ap courses
Section summary
A conductor allows free charges to move about within it.
The electrical forces around a conductor will cause free charges to move around inside the conductor until static equilibrium is reached.
Any excess charge will collect along the surface of a conductor.
Conductors with sharp corners or points will collect more charge at those points.
A lightning rod is a conductor with sharply pointed ends that collect excess charge on the building caused by an electrical storm and allow it to dissipate back into the air.
Electrical storms result when the electrical field of Earth's surface in certain locations becomes more strongly charged, due to changes in the insulating effect of the air.
A Faraday cage acts like a shield around an object, preventing electric charge from penetrating inside.
Questions & Answers
Receive real-time job alerts and never miss the right job again
Source:  OpenStax, College physics for ap® courses. OpenStax CNX. Nov 04, 2016 Download for free at https://legacy.cnx.org/content/col11844/1.14
Google Play and the Google Play logo are trademarks of Google Inc.
Notification Switch
Would you like to follow the 'College physics for ap® courses' conversation and receive update notifications?