Explaining Dishes
Section 1: language focus
1. structures
Describing foods
1. Past Participles used as adjectives
Complete the words in column 2.
| | |
| --- | --- |
| The chefs do this(a) mince beef(b) mash potatoes(c) shred cabbage(d) fillet plaice(e) slice mushrooms(f) fry scampi(g) stew lamb(h) grill sardines(i) bake ham | The waiter or waitress serves thisminced beefm........potatoes......dd......cabbage...............plaice..........mushrooms......ie..scampi........ lamb...........sardines..........ham |
Notes:
Roast does not take -ed. Sautee can take -ed. Would you like roast chicken and saute/sauteed potatoes?
These words change their spelling:
chop - chopped
shred - shredded
fry - fried
2. The Passive Form
When the waiter and waitress explain a dish, they usually talk only about the food, not about the chefs. In other words, the passive form is often used to describe how things are made.
The chefs cook the beef in wine.
The beef is cooked in wine.
They poach the cod in milk.
The cod is poached in milk.
PRACTICE
1. Rewrite the following sentences using the passive form.
They flavor the soup with herbs.
They stuff the heart with bread, onions, and nuts.
They flavor the chicken with melon.
They serve the smoked salmon with brown bread and butter.
They garnish the soup with small pieces of fried bread.
They fry the vegetables in oil.
They poach the poussins in wine.
They fill the pancakes with cream cheese.
They flavor the dumplings with herbs.
They stuff the tomatoes with fried ham and onion.
They serve the shrimps on a bed of lettuce.
We make French dressing from oil and vinegar.
The restaurant serves lunch from 12 to 3.
The barman makes dry martinis from gin and vermouth.
The wine waiter opens the wine at the table.
The chef makes mornay sauce from flour, milk, butter, cheese and seasoning.
The waiters bring the dishes from the kitchen on trays.
3. quantifiers
Uncountable ingredients
| | | |
| --- | --- | --- |
| .... | novery little(just) a littlequiet a lot ofa lot of | winebuttergarlic.... |
Countable ingredients
| | | |
| --- | --- | --- |
| .... | novery few(just) a fewquiet a lot ofa lot of | olivesprawns.... |
PRACTICE
Choose phrases from B in the chart below to explain the following dishes to customers. Here is the information you need:
Tortilla
Tortilla: a sort of omelet
Main ingredients: eggs and potatoes
Additional ingredients: onion (just a little)
Preparation: slice potatoes, chop onion
Method of cooking: fry in oil
Accompaniment: serve with green salad.
Ratatouille
Ratatouille: a sort of vegetables stew.
Main ingredients: tomatoes, aubergines, green peppers, courgettes.
Additional ingredients: oil, butter, garlic.
Preparation: slice main ingredients.
Method of cooking: saute and then stew slowly in the oven.
Accompaniment: serve with boiled potatoes or rice.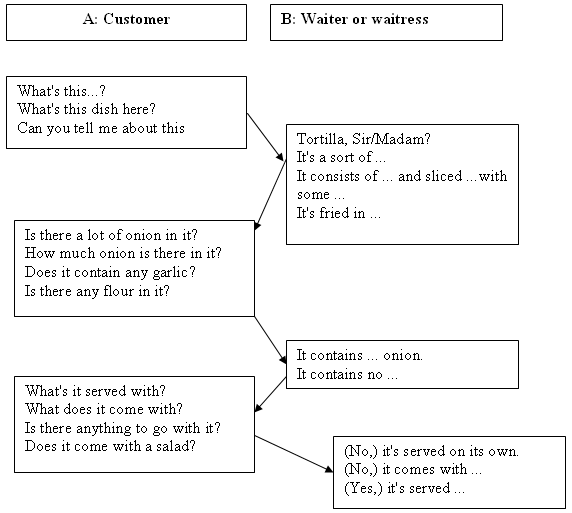 3. Look at the following menu from Saigon Palace Restaurant. Work in groups of three or four. Some of you will be customers ordering foods, and the other will be the waiter/waitress taking down the orders.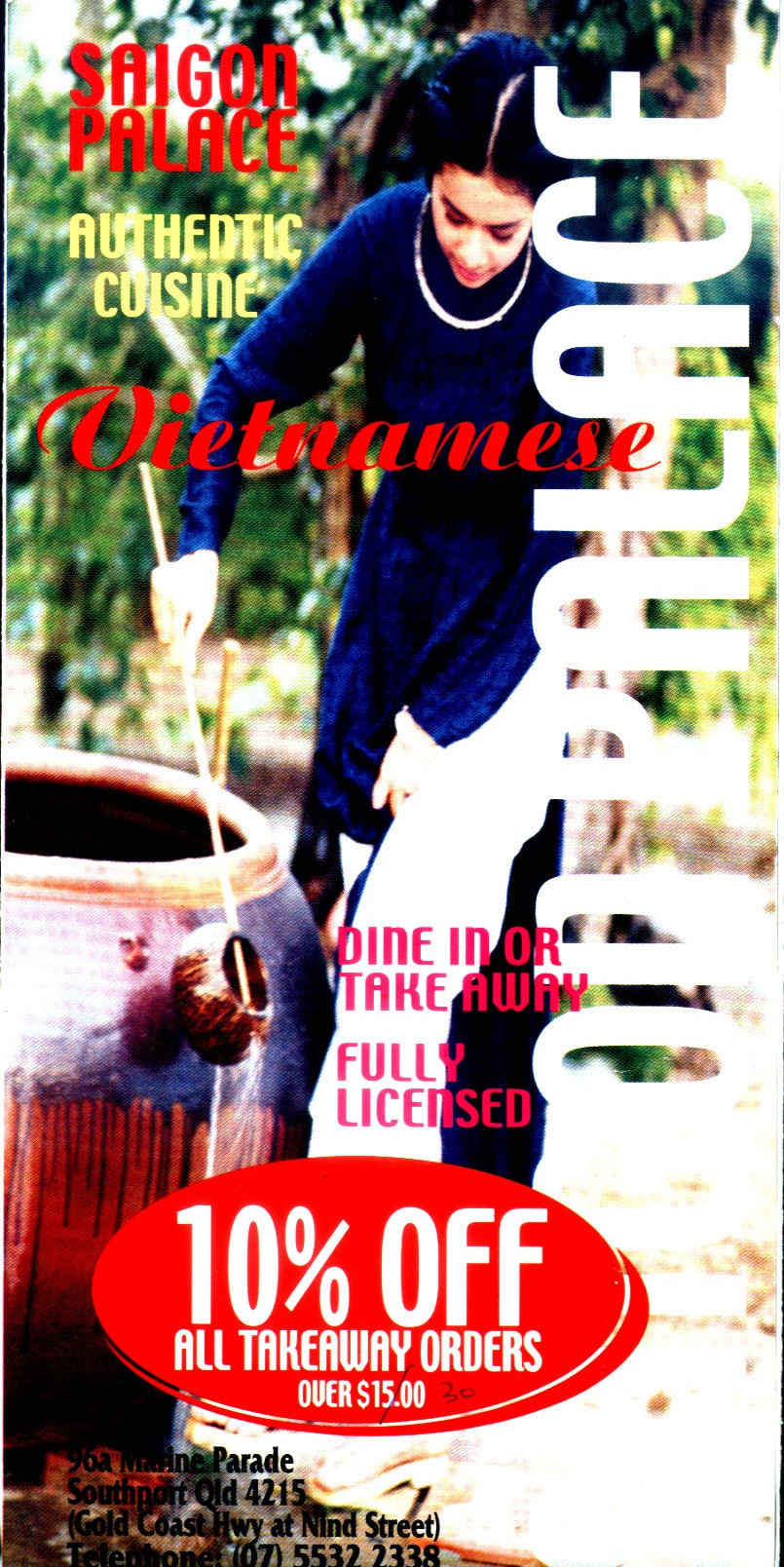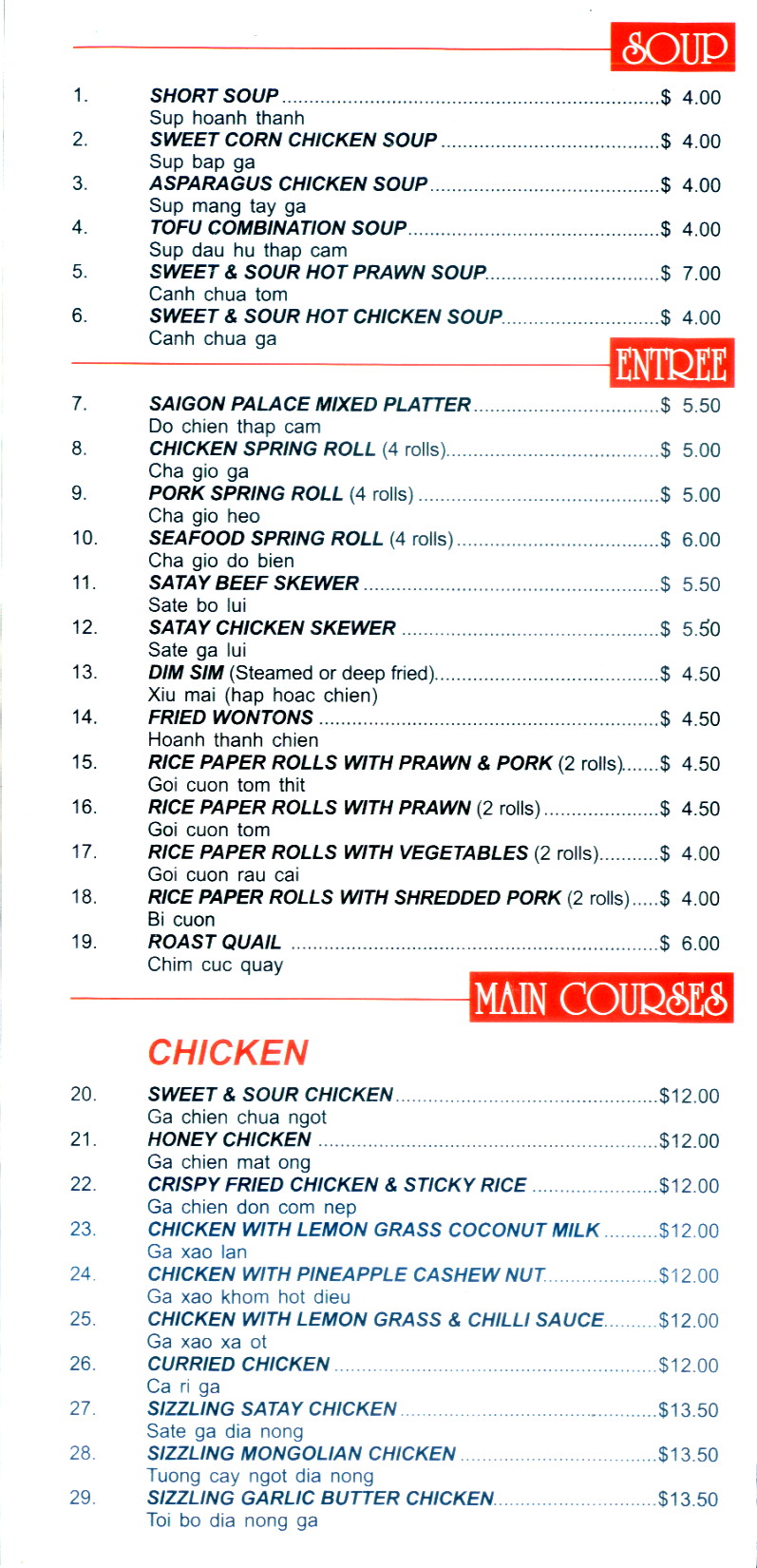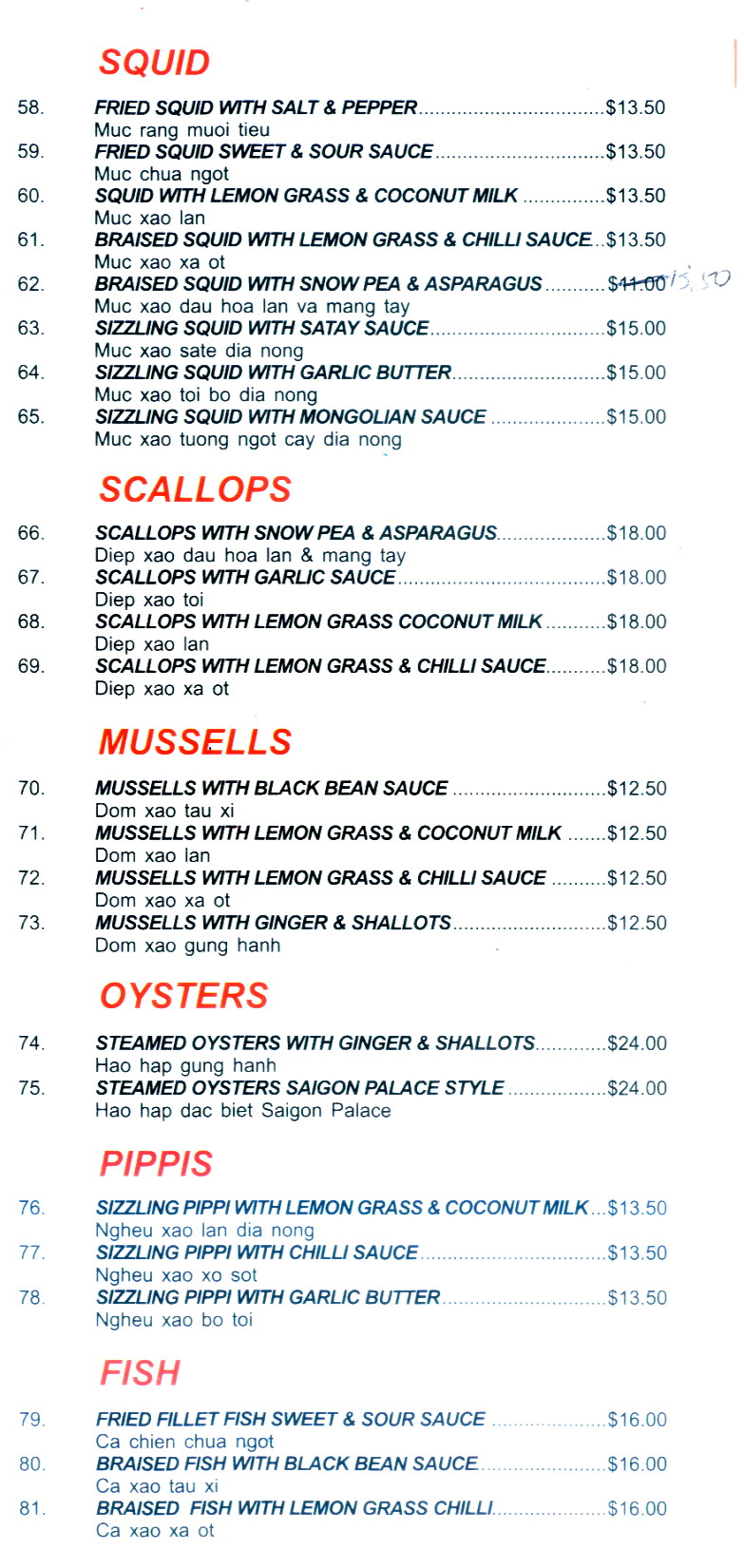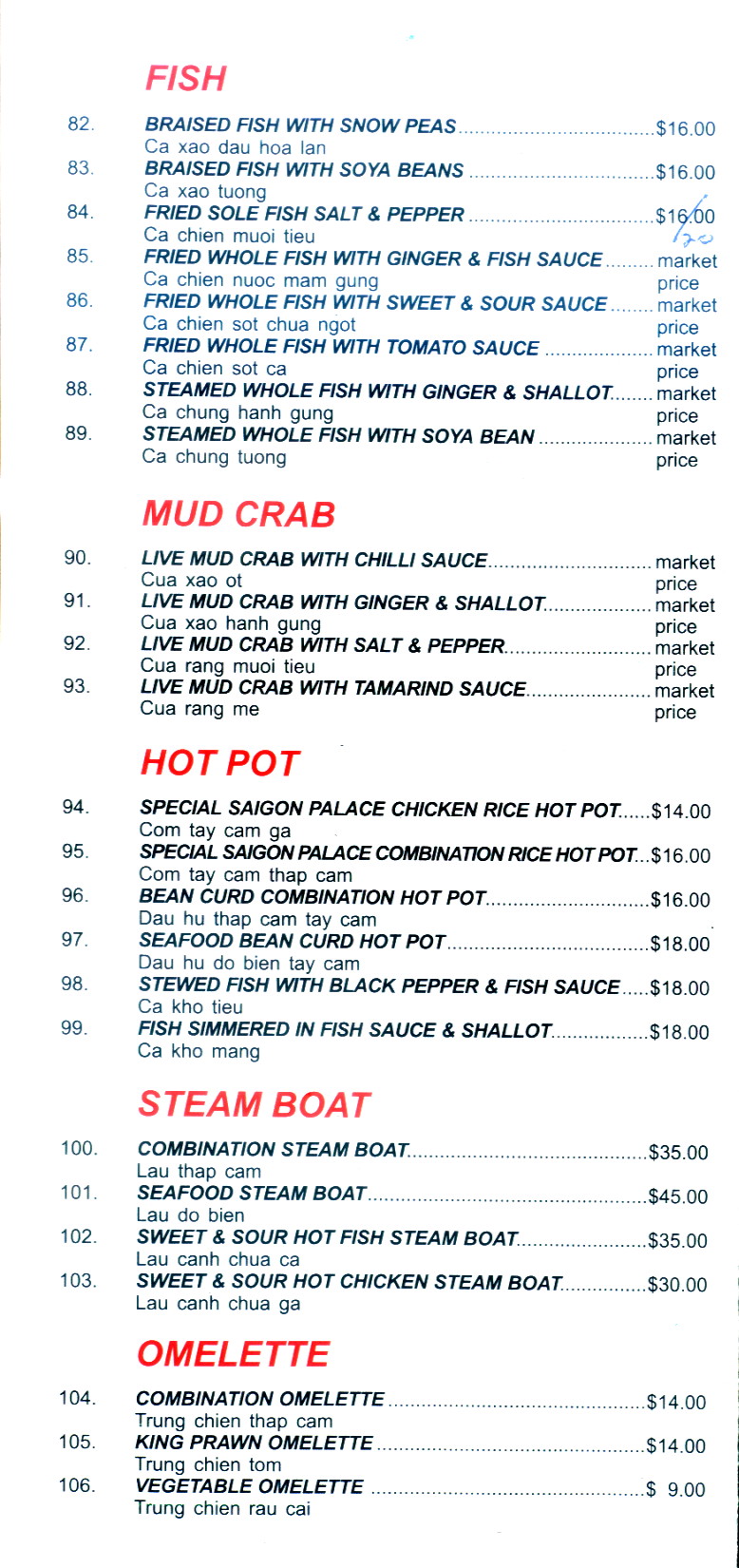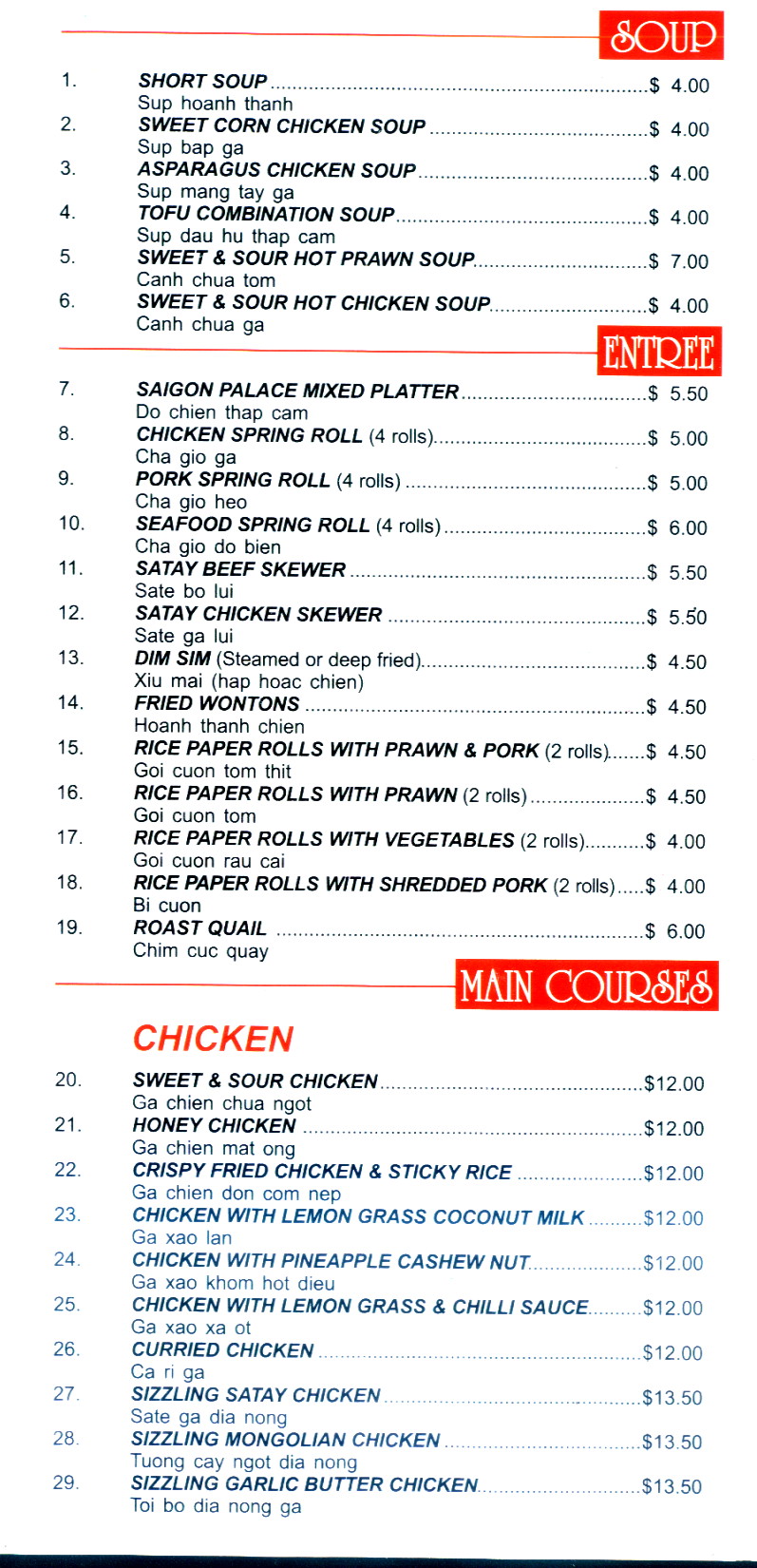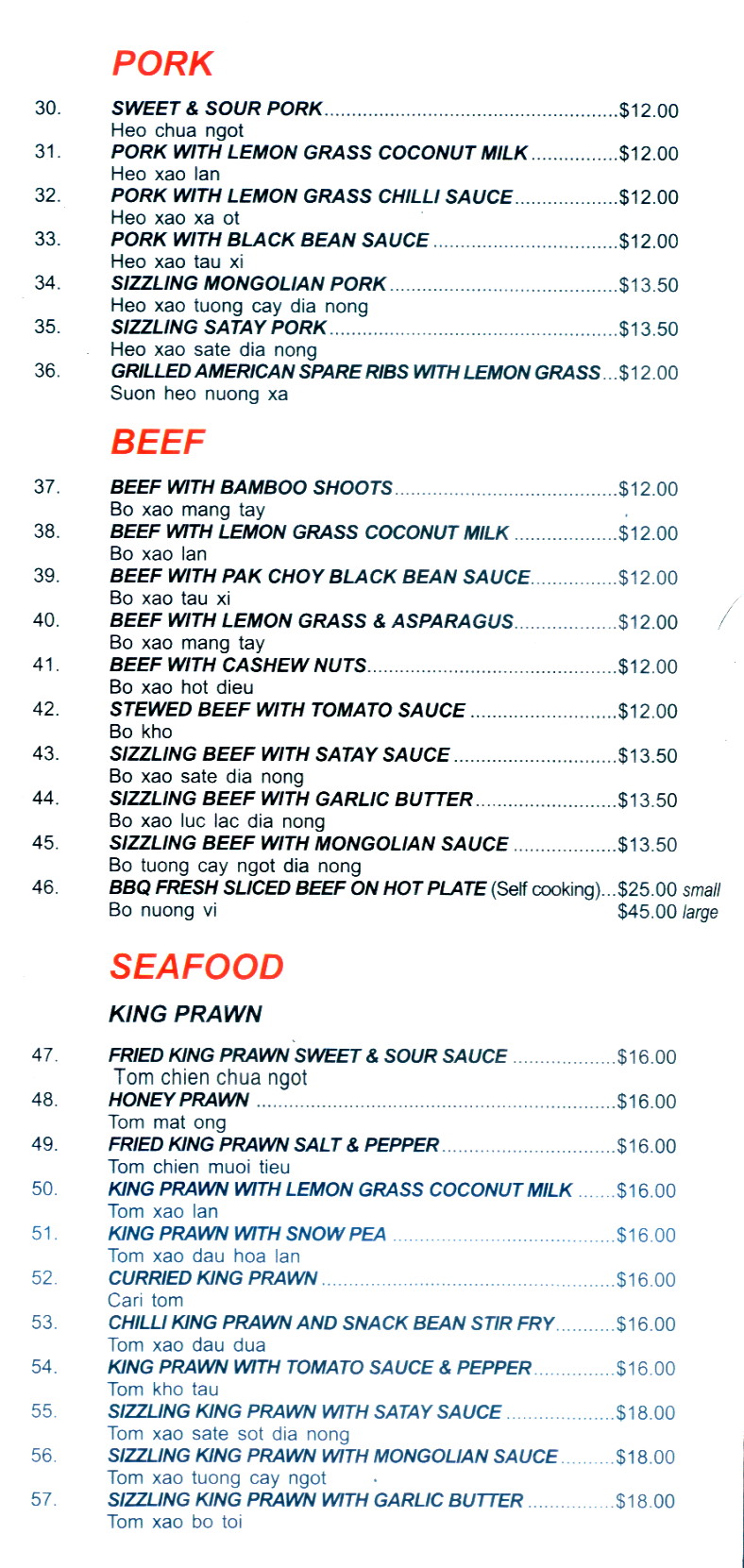 2. Vocabulary
Food ingredients and recipes
Ingredients
Put the following words into the correct types of ingredients.