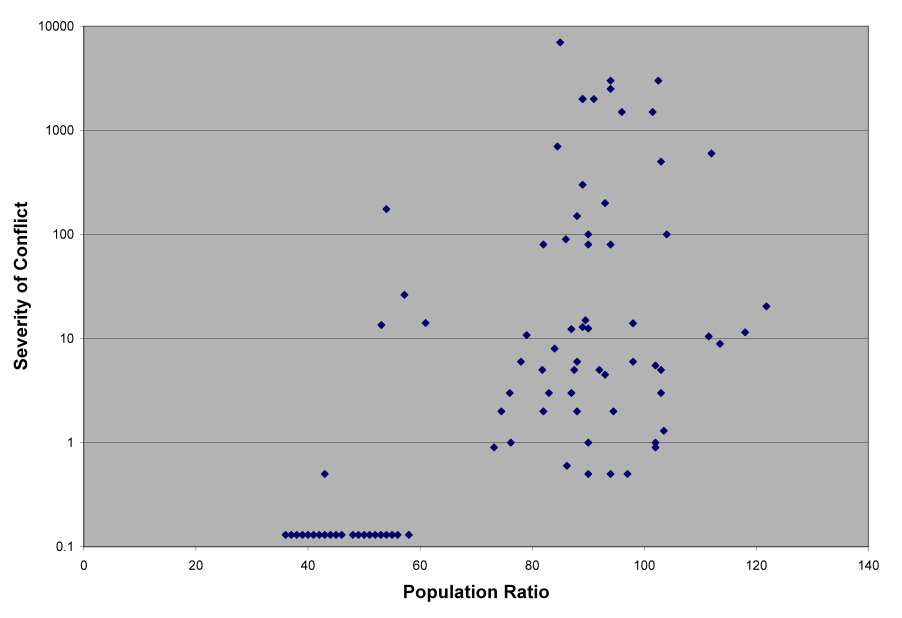 How does testosterone affect aggression?
Although this chapter focuses on ultimate causes of human warfare, it is just as important to examine proximate causes in order to fully understand the nature of human aggression, such as the relationship between testosterone and aggression. Testosterone is the sex androgen believed to be responsible for masculine characteristics, and since females tend to have lower levels of testosterone as well as aggression, testosterone is assumed to have a causal relationship with aggressive behavior. In non-human animals, the hormone is known to be related to aggressiveness, and some studies have found a weak, positive relationship between testosterone levels and aggressiveness in humans as well (Book, Starzyk, and Quinsey 2001; Archer 1991). Testosterone levels have been shown to rise in males before engaging in competitive sports (Mazur and Booth 1998), and levels of testosterone can predict aggression in preschool boys (Sanchez-Martin, Fano, Ahedo, Cardas, Brain, and Azpiroz 2000). However, since studies in humans have largely been corrlational (Archer 1991), the exact nature of the relationship of testosterone in aggressive behavior in humans remains unclear.
Resource competition theory: why do males commit coalitionary violence?
The resource competition theory of coalitionary aggression posits that individual male participants involved in coalitionary acts of aggression gain fitness through an increased access to fitness-enhancing resources, as women prefer to mate with men who are able to provide themselves and potential offspring with these resources (Buss 1989). In this model, aggressive acts may increase fitness either when resources are under the control of a competitor, wherein an aggressor would increase fitness by gaining access to the resource, or when access to a resource is threatened by a competitor, wherein an aggressor avoids a fitness loss by limiting competition (Durham 1976; Buss and Shackelford 1997). Additionally, coalitions of men may also directly compete for access to women; for example, among the Yanomamo tribes have been recorded to raid neighboring groups and kidnap reproductive-aged females (Chagnon 1983 cited by Buss and Shackelford 1997).
In order to determine whether groups of males are more likely to compete over resources or females, researchers Manson and Wrangham hypothesized that when resources are easily monopolized, conflict will likely occur over these resources. However, in circumstances where essential resources are not easily monopolized, conflict will likely occur over females themselves. To ensure that resources are in fact related to reproductive fitness, the researchers also hypothesized that in situations where resources are easily monopolized, the accumulation of wealth will be associated with polygyny , whereas when resources are not easily monopolized, polygyny will correlate with other factors, such as social ranking or ability to defend family. To test this theory, the researchers analyzed the anthropological literature for ethnographic accounts of autonomous societies dependent on hunting and foraging that at least occasionally engaged in warfare. The researchers recorded whether the societies fought over resources or females, whether resources were easily monopolized, and whether polygyny and wealth were related. Results were consistent with predictions (see [link] and [link] ) (Manson and Wrangham 1991).