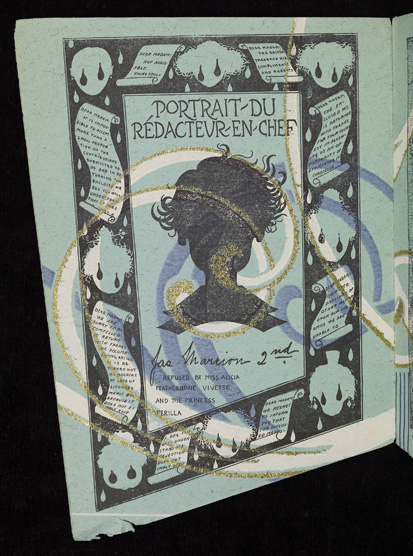 View a high-resolution scan of the original page.
Jas marrion 2nd
Refused by miss alicia featherbone vivette and the princess perilla
Dear Madam:
Not Available
Yours Truly
Dear Madam,
It is impossible to accept more than a small proportion of the contributions submitted to us and in returning the enclosed we beg you will understand that it does not imply a
Dear Madam
We are sorry to be compelled to return with thanks the accompanying article. It is returned not on account of lack of literary merit but because it does not exactly suit
I beg you will understand its rejection does not imply that
Dear Madam
We regret to inform you that the inclosed manus-
Dear Madam,
Owing to pressure of other matters upon our columns we are unable to
Dear Madam
The enclosed Ms. Is returned with thanks for your courtesy in allowing us an opportunity of examining it.
Cordially
Dear Madam:
The editor presents his compliments and regrets