Status consistency
Social stratification systems determine social position based on factors like income, education, and occupation. Sociologists use the term status consistency to describe the consistency, or lack thereof, of an individual's rank across these factors. Caste systems correlate with high status consistency, whereas the more flexible class system has lower status consistency.
To illustrate, let's consider Susan. Susan earned her high school degree but did not go to college. That factor is a trait of the lower-middle class. She began doing landscaping work, which, as manual labor, is also a trait of lower-middle class or even lower class. However, over time, Susan started her own company. She hired employees. She won larger contracts. She became a business owner and earned a lot of money. Those traits represent the upper-middle class. There are inconsistencies between Susan's educational level, her occupation, and her income. In a class system, a person can work hard and have little education and still be in middle or upper class, whereas in a caste system that would not be possible. In a class system, low status consistency correlates with having more choices and opportunities.
The commoner who could be queen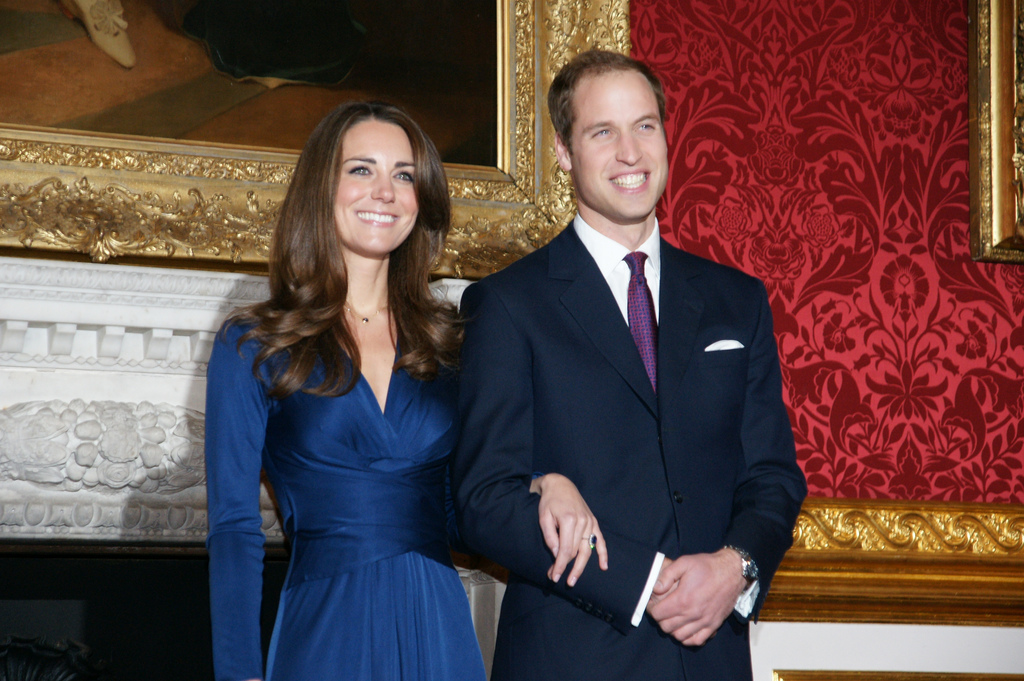 On April 29, 2011, in London, England, Prince William, Duke of Cambridge, married Catherine Middleton, a commoner. It is rare, though not unheard of, for a member of the British royal family to marry a commoner. Kate Middleton has an upper-class background, but does not have royal ancestry. Her father was a former flight dispatcher and her mother a former flight attendant and owner of Party Pieces. According to Grace Wong's 2011 article titled, "Kate Middleton: A family business that built a princess," "[t]he business grew to the point where [her father]quit his job . . . and it's evolved from a mom-and-pop outfit run out of a shed . . . into a venture operated out of three converted farm buildings in Berkshire." Kate and William met when they were both students at the University of St. Andrews in Scotland (Köhler 2010).
Britain's monarchy arose during the Middle Ages. Its social hierarchy placed royalty at the top and commoners on the bottom. This was generally a closed system, with people born into positions of nobility. Wealth was passed from generation to generation through primogeniture , a law stating that all property would be inherited by the firstborn son. If the family had no son, the land went to the next closest male relation. Women could not inherit property, and their social standing was primarily determined through marriage.
The arrival of the Industrial Revolution changed Britain's social structure. Commoners moved to cities, got jobs, and made better livings. Gradually, people found new opportunities to increase their wealth and power. Today, the government is a constitutional monarchy with the prime minister and other ministers elected to their positions, and with the royal family's role being largely ceremonial. The long-ago differences between nobility and commoners have blurred, and the modern class system in Britain is similar to that of the United States (McKee 1996).
Today, the royal family still commands wealth, power, and a great deal of attention. When Queen Elizabeth II retires or passes away, Prince Charles will be first in line to ascend the throne. If he abdicates (chooses not to become king) or dies, the position will go to Prince William. If that happens, Kate Middleton will be called Queen Catherine and hold the position of queen consort. She will be one of the few queens in history to have earned a college degree (Marquand 2011).
There is a great deal of social pressure on her not only to behave as a royal but also to bear children. In fact, Kate and Prince William welcomed their first son, Prince George, on July 22, 2013 and are expecting their second child. The royal family recently changed its succession laws to allow daughters, not just sons, to ascend the throne. Kate's experience—from commoner to potential queen—demonstrates the fluidity of social position in modern society.
Summary
Stratification systems are either closed, meaning they allow little change in social position, or open, meaning they allow movement and interaction between the layers. A caste system is one in which social standing is based on ascribed status or birth. Class systems are open, with achievement playing a role in social position. People fall into classes based on factors like wealth, income, education, and occupation. A meritocracy is a system of social stratification that confers standing based on personal worth, rewarding effort.
Short answer
Track the social stratification of your family tree. Did the social standing of your parents differ from the social standing of your grandparents and great-grandparents? What social traits were handed down by your forebears? Are there any exogamous marriages in your history? Does your family exhibit status consistencies or inconsistencies?
Got questions? Get instant answers now!
What defines communities that have low status consistency? What are the ramifications, both positive and negative, of cultures with low status consistency? Try to think of specific examples to support your ideas.
Got questions? Get instant answers now!
Review the concept of stratification. Now choose a group of people you have observed and been a part of—for example, cousins, high school friends, classmates, sport teammates, or coworkers. How does the structure of the social group you chose adhere to the concept of stratification?
Got questions? Get instant answers now!
Further research
The New York Times investigated social stratification in their series of articles called "Class Matters." The online accompaniment to the series includes an interactive graphic called "How Class Works," which tallies four factors—occupation, education, income, and wealth—and places an individual within a certain class and percentile. What class describes you? Test your class rank on the interactive site: (External Link)
References
Köhler, Nicholas. 2010. "An Uncommon Princess." Maclean's , November 22. Retrieved January 9, 2012 ( (External Link) ).
McKee, Victoria. 1996. "Blue Blood and the Color of Money." New York Times , June 9.
Marquand, Robert. 2011. "What Kate Middleton's Wedding to Prince William Could Do for Britain." Christian Science Monitor , April 15. Retrieved January 9, 2012 ( (External Link) ).
Wong, Grace. 2011. "Kate Middleton: A Family Business That Built a Princess." CNN Money . Retrieved December 22, 2014 (http://money.cnn.com/2011/04/14/smallbusiness/kate-middleton-party-pieces/).