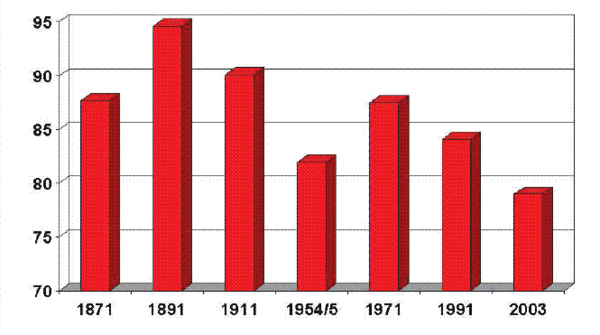 The pressure on manufacturing and basic industries continued with the closure or relocation out of Wales of many inward investors and the termination of steel production at Llanwern. In the period between 1998 and 2003 Wales as a whole lost 57,000 manufacturing jobs. This has again raised the question of how 'embedded' multinationals are (or were) in the Welsh economy, with the suggestion that the presence of functions beyond assembly such as research and development would improve embeddedness (Phelps et al. 2003).
In addition to the continued pressure on manufacturing, the supply of FDI opportunities available was starting to fall during the end of the 1990s due to a slow-down in the global economy (Young et al. 1994) and the emergence of new attractions for FDI, most notably in China and India (Chen 1996). Despite the emergence of these low cost competitors it is observed that wage rate versus skills level remains an issue, working in favour of the relatively better skilled workforces of developed nations (Wei et al. 1999). Furthermore another factor which also hampers future growth for the region is an aging population, which though not a unique regional challenge, does feature worse than for the country as a whole (EU 2005).
These challenges meant the problems of the new millennium would not be fixed by the same solution of solely attracting foreign investment by cheap labour and access to markets used at the end of the last century.
Rationale
At the end of the twentieth Century much of the Welsh economy was significantly trailing behind, such that GDP was only 73% of the European average (WEFO 2004) meaning that parts Wales qualified for 'Objective One' assistance ( [link] ). This level of assistance represented the highest level of aid provided by the EU and was targeted at regions with GDP below 75% of the EU average ( [link] ).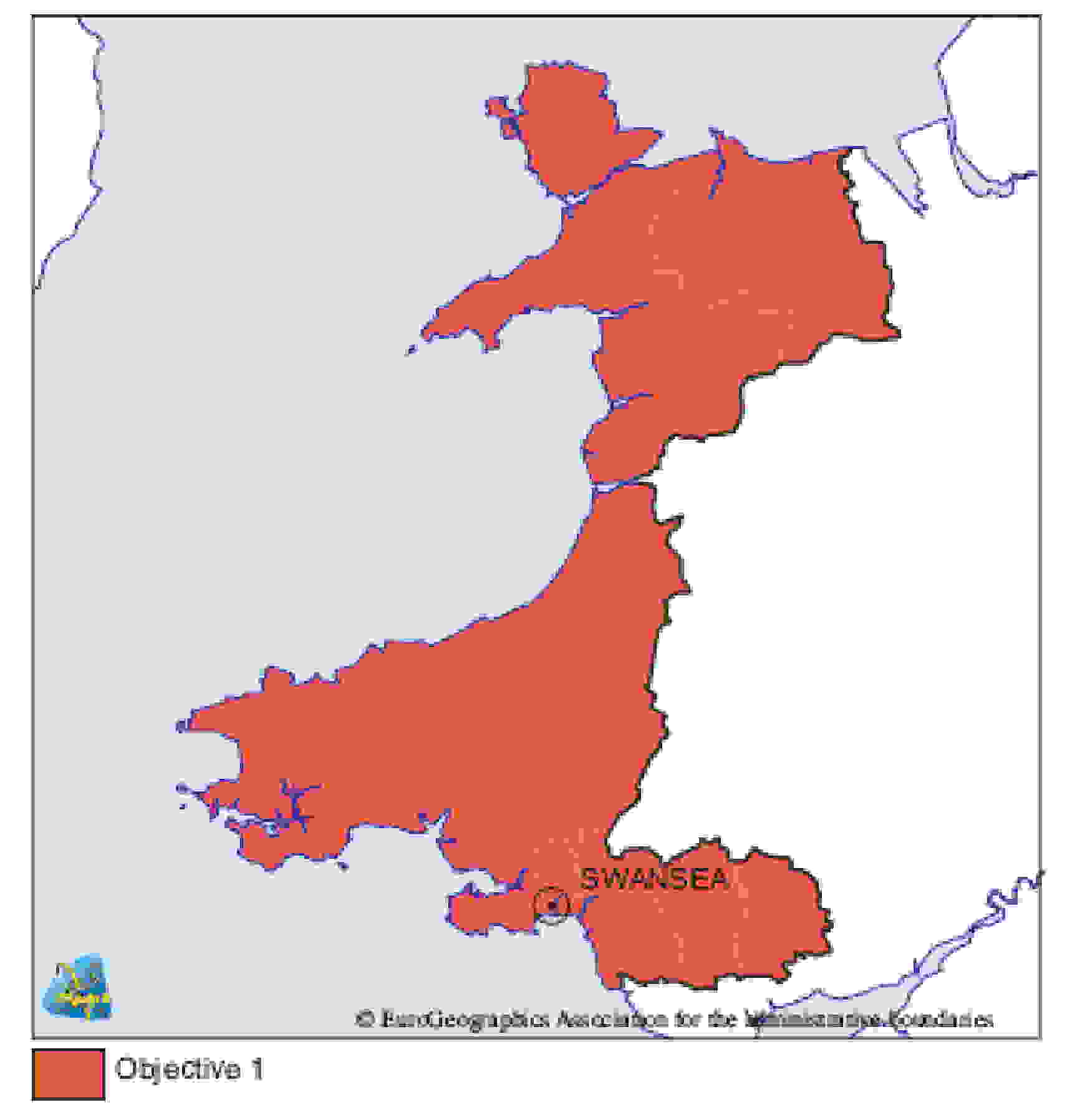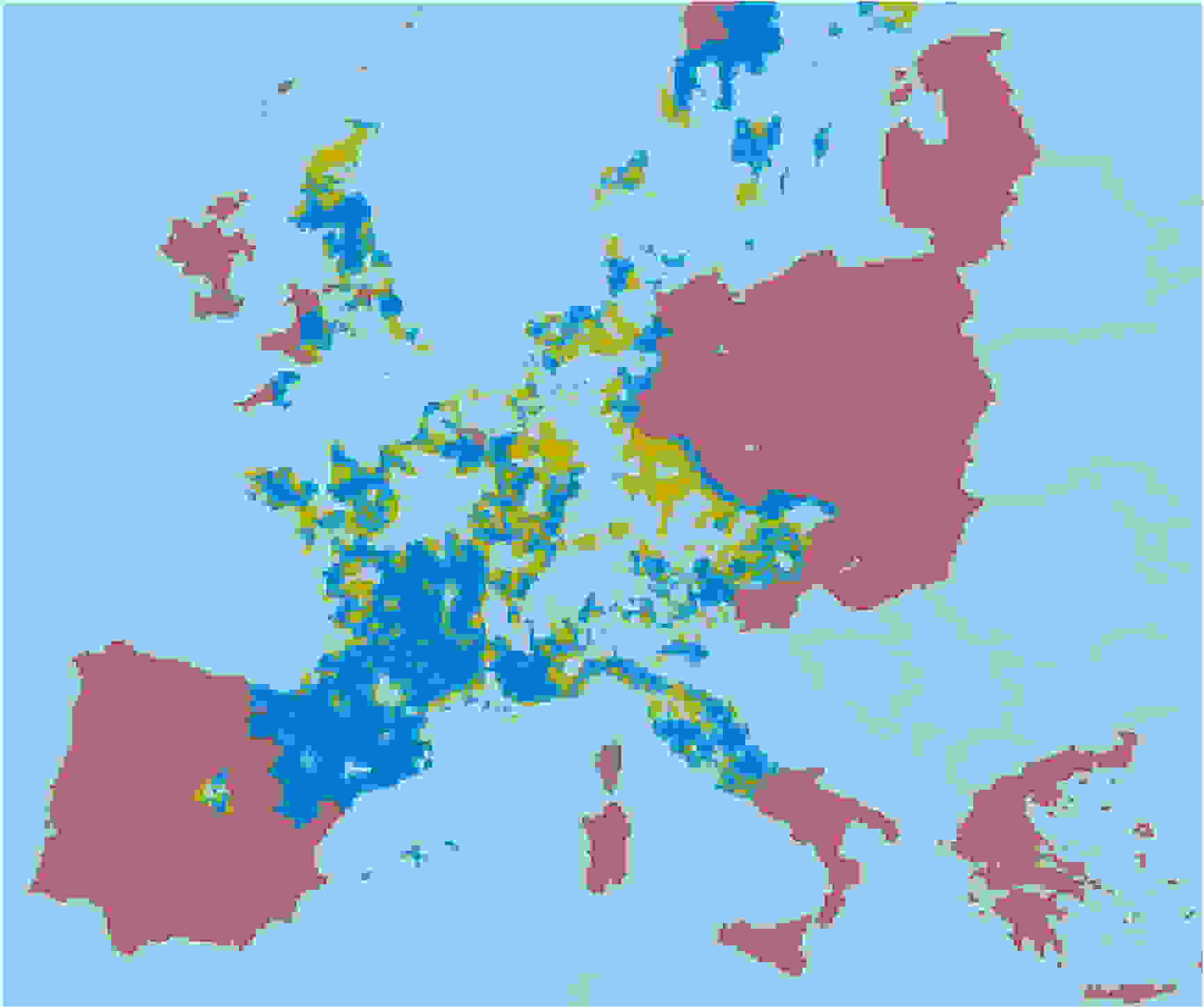 The fact that not all of Wales qualifies for such assistance reflects the variation in prosperity across the country. This is highlighted by the fact that disposable incomes in the Vale of Glamorgan are as high as those in the more affluent parts of Bath and Bristol across the bridge, while the mining communities of the Valleys just a few miles from the other side of the M4 remain as impoverished as the most deprived parts of Inner London (Lovering 1999).
The reasons for this poor relative performance were structural dependence upon low value added activities, low productivity in certain sectors and high levels of unemployment within an overall low level of economic participation. Objective One funding came about thanks to the creation of a new statistical region 'West Wales and the Valleys' that presented and highlighted the economic woes of this part of Wales (Cameron et al. 2002). The value of this assistance totalled some £1.2bn in grant aid – to be match funded from other sources.