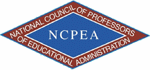 Ncpea education leadership review: portland conference special edition, volume 12, number 3 (october 2011)
This manuscript has been peer-reviewed, accepted, and endorsed by the National Council of Professors of Educational Administration (NCPEA) as a significant contribution to the scholarship and practice of education administration. In addition to publication in the Connexions Content Commons, this module is published in the
Education Leadership Review: Special Portland Conference Issue (October 2011)
, ISSN 1532-0723. Formatted and edited in Connexions by Theodore Creighton and Brad Bizzell, Virginia Tech and Janet Tareilo, Stephen F. Austin State University.
Purposes of the study
The educational reform movement in the United States has dramatically changed the role, the relationships, and the responsibilities of the superintendent of schools over the past decade. The involvement and mandates from federal and state governments have eroded local autonomy. Voices from the general public, along with business leaders and political leaders-- from the President of the United States to members of Congress are-- demanding higher accountability and increased achievement for all public schools. The lackluster performance by students on national (NAEP) and international (PISA, TIMSS and PIRLS) assessments has also raised questions regarding the ability of this country to compete in a global economy. Demands for effective leadership at the superintendent level have never been greater.
The quality and effectiveness of PK-12 public education has been a focus of education critics for decades. Politicians, business leaders, and even some educators have consistently questioned the efficacy of public schools. More recently, these stakeholders have focused their criticisms on school leadership and, in particular, university principal preparation programs.
Some researchers have gained prominence by questioning how well university educational leadership programs prepare principals (Brown, 2006; Darling-Hammond, LaPoint&Meyerson, 2005; Levine, 2005). Levine called for significant changes in the content, activities, and structure of principal preparation programs. Other groups such as the Southern Regional Education Board (2005) highlighted perceived deficiencies in principal preparation program and pushed its agenda for substantial educational leadership program reforms. In some states, these reform efforts have led to state-mandated initiatives designed to increase both the content and rigor of principal preparation program requirements.
While most recent research has examined primarily school-level leadership, the next logical step is to extend the reform focus to district-level leader preparation. Already, researchers are documenting the role of effective superintendents in school improvement and increased student achievement.
Marzano and Waters (2009) identify what superintendents both need to know and do to improve schools and increase student achievement. Superintendent preparation programs and educational leadership professors will undoubtedly come under the reform microscope. As the quality of superintendent preparation programs is examined, many stakeholders will participate in the superintendent preparation debate. One group which must be heard during this discussion is public school superintendents themselves. As district leaders, they are uniquely positioned to provide a critical perspective into effective district-level leadership.