Secondary data
By looking at the regional academic publications output, bibilometrics and expertise that are accessible to companies. Kostoff et al. 2007 looked at the breakdown of nanoscience/nanotechnology article production by countries in percentage shares for the same three selected years [link] . The numbers in parentheses above the bars are actual numbers of papers produced for the year in question. Kostoff argues that over the time period of 1991 to 2005, the United States' and Japan's shares of global nanotechnology/nanoscience publications dropped (the US from 36% to 23%, and Japan 16.5% to 12.5%), as countries that were not as prolific at the beginning of the 1990s grew rapidly over the course of the decade, notably, China and South Korea both published about forty times more research articles in 2005 than in 1991 (Kostoff et al. 2007). The other leading countries increased their output by at most five times, although quantity of publications is a metric the quality of the publications and relevance is key to both small and large companies as can be seen in [link] and the locations that were chosen as areas of operation.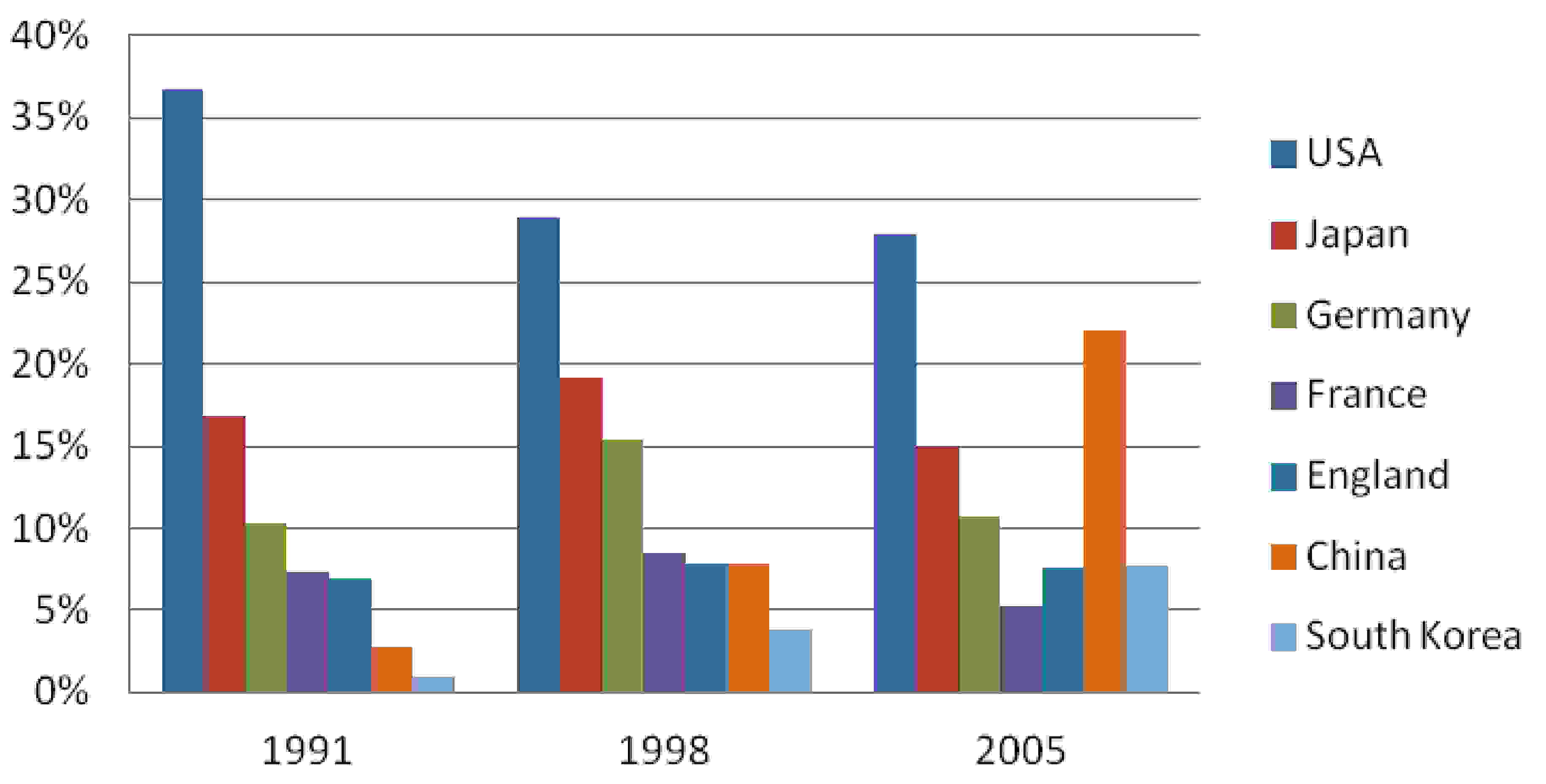 At the global level, analyses have already been undertaken, usually in the context of global competitiveness, of which nations are assuming leadership in nanotechnology publications and patenting (Huang et al. 2003, NMAB 2006, and Kostoff et al. 2007). For example, Youtie et al. (2008) find that Europe, the US and Japan, as might be expected, are prominent in terms of the number of nanotechnology publications ( [link] ). However, nanotechnology publications in several other Asian countries is growing at rapid rate, especially in China, which is now the world's second largest producer of nanotechnology research publications after the United States (Shapira and Wang 2009). The rise of China in the new domain of nanotechnology represents a significant change in the global technology development landscape, especially as institutional, regulatory, commercialization, and socio-economic frameworks differ in China from those typically found in fully developed economies. Nanotechnology R&D is also emerging in selected other developing countries, including in Latin America (Kay and Shapira 2009), although generally most developing countries have limited capabilities not only to undertake R&D in nanotechnology but also to manage and regulate its deployment (Burgi and Pradeep 2006).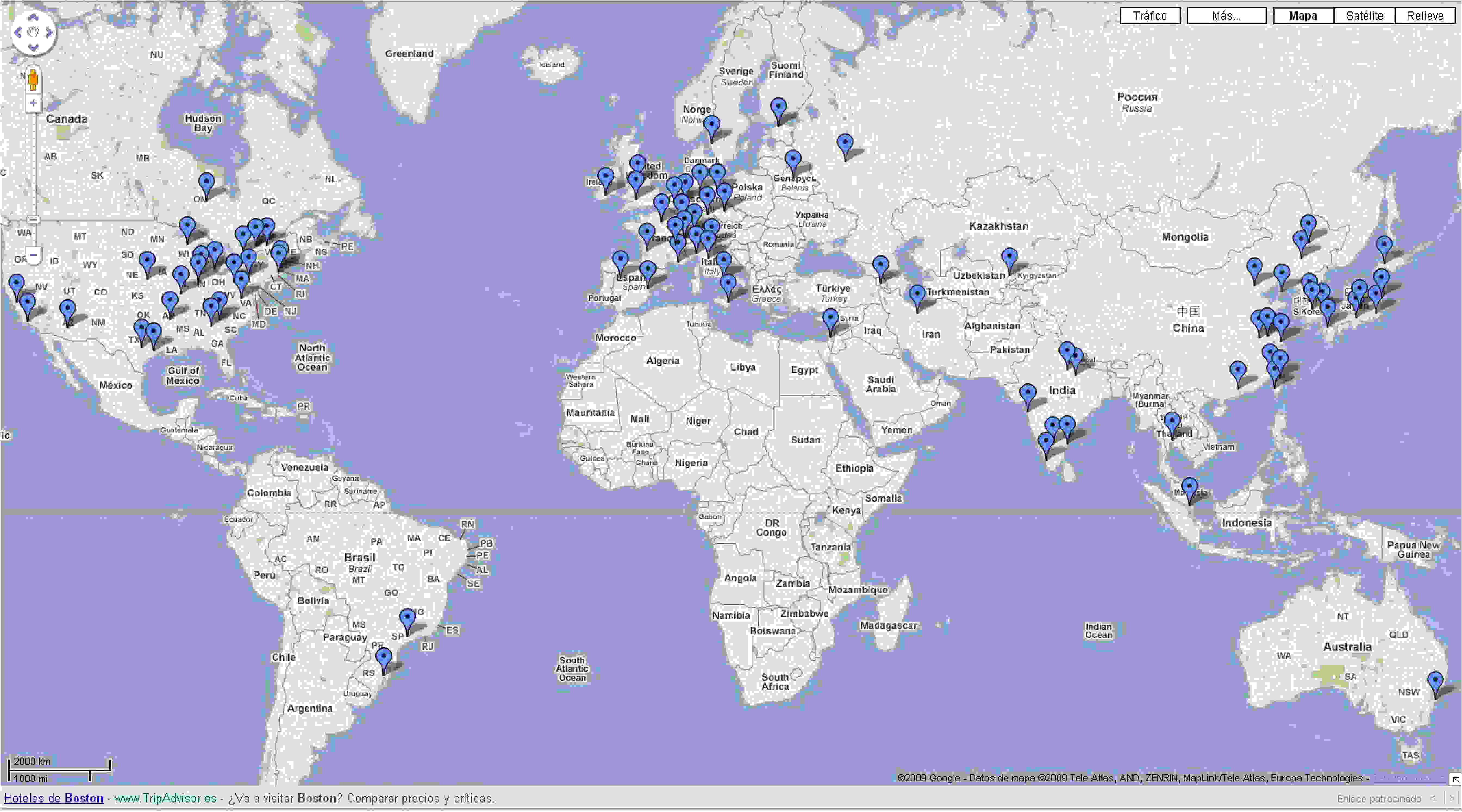 Peeling the "nano" onion
For the purpose of this study it is important to peel the layers back to reveal the core local and academic Key Performance Indicators (KPIs) for this study. Although there has been work done in relations to identifying bibilometrics and citations of singular universities and in the context of the USA; States with publications in nano; little work has been done to look at Swansea University and in particular Wales in the context of the United Kingdom over a period of time. Though Swansea University is located within Wales and that Wales is within the United Kingdom it is important to identify these relevant outputs.