By the end of this section, you will be able to:
Identify and describe the properties of life
Describe the levels of organization among living things
List examples of different sub disciplines in biology
Biology is the science that studies life. What exactly is life? This may sound like a silly question with an obvious answer, but it is not easy to define life. For example, a branch of biology called virology studies viruses, which exhibit some of the characteristics of living entities but lack others. It turns out that although viruses can attack living organisms, cause diseases, and even reproduce, they do not meet the criteria that biologists use to define life.
From its earliest beginnings, biology has wrestled with four questions: What are the shared properties that make something "alive"? How do those various living things function? When faced with the remarkable diversity of life, how do we organize the different kinds of organisms so that we can better understand them? And, finally—what biologists ultimately seek to understand—how did this diversity arise and how is it continuing? As new organisms are discovered every day, biologists continue to seek answers to these and other questions.
Properties of life
All groups of living organisms share several key characteristics or functions: order, sensitivity or response to stimuli, reproduction, adaptation, growth and development, regulation, homeostasis, and energy processing. When viewed together, these eight characteristics serve to define life.
Order
Organisms are highly organized structures that consist of one or more cells. Even very simple, single-celled organisms are remarkably complex. Inside each cell, atoms make up molecules. These in turn make up cell components or organelles. Multicellular organisms, which may consist of millions of individual cells, have an advantage over single-celled organisms in that their cells can be specialized to perform specific functions, and even sacrificed in certain situations for the good of the organism as a whole. How these specialized cells come together to form organs such as the heart, lung, or skin in organisms like the toad shown in [link] will be discussed later.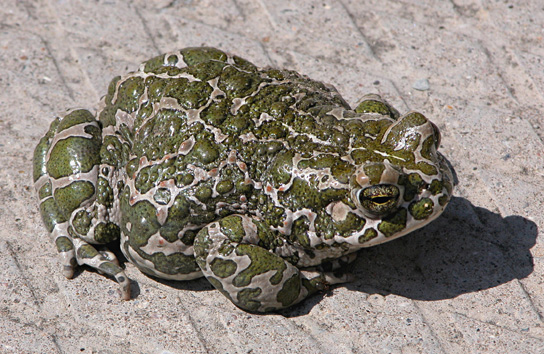 Sensitivity or response to stimuli
Organisms respond to diverse stimuli. For example, plants can bend toward a source of light or respond to touch ( [link] ). Even tiny bacteria can move toward or away from chemicals (a process called chemotaxis) or light (phototaxis). Movement toward a stimulus is considered a positive response, while movement away from a stimulus is considered a negative response.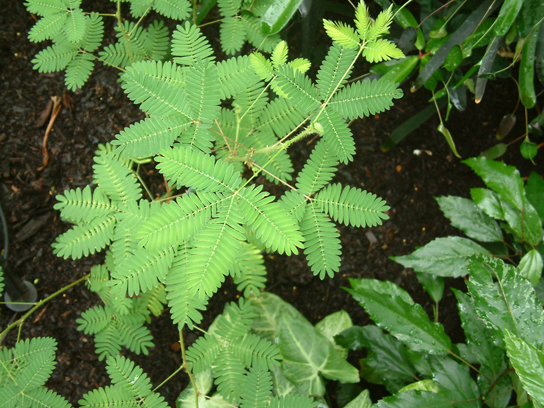 Concept in action
Watch this video to see how the sensitive plant responds to a touch stimulus.
Reproduction
Single-celled organisms reproduce by first duplicating their DNA, which is the genetic material, and then dividing it equally as the cell prepares to divide to form two new cells. Many multicellular organisms (those made up of more than one cell) produce specialized reproductive cells that will form new individuals. When reproduction occurs, DNA containing genes is passed along to an organism's offspring. These genes are the reason that the offspring will belong to the same species and will have characteristics similar to the parent, such as fur color and blood type.