Kuns en kultuur
Graad 5
Uitdrukking en kommunikasie
Module 5
Musiek
Aktiwiteit 1
Om die boodskappe in liedere te identifiseer
[lu 4.3; 4.5]

Lees die lied I'd like to teach the world to sing , luister daarna en sing dit.
I'd like to build the world a home and furnish it with love
Grow apple trees and honey bees and snow-white turtle doves
I'd like to teach the world to sing in perfect harmony
I'd like to hold it in my arms and keep it company
I'd like to see the world for once all standing hand in hand
And hear them echo through the hills for peace throughout the land
That's the song I hear, let the world sing today
A song of peace that echoes on and never goes away
Put your hand in my hand, Let's begin today
Put your hand in my hand, Help me find the way.
Voltooi die volgende vraelys:
1. Skryf in jou eie woorde wat die boodskap (of tema) van die lied is.
2. Wat beteken "harmonie"?
3. Wat, volgens die liedjie, kan ons doen om harmonie in die wêreld te bewerkstellig?
4. Wat beteken harmonie in musiek?
5. Wat is die vorm van die lied?
Aktiwiteit 2
Om 'n kletsrym oor 'n spesifieke tema te skep en uit te voer
[lu 4.3; 4.5]

BOU 'N KIND (Individueel)
S tap 1
Plak 'n foto van jouself op 'n skoon vel papier of in jou werkboek
en versier met 'n raampie.
S tap 2
Om 'n huis te bou het ons bakstene nodig – om 'n kind te bou het ons boustene nodig! Vul ses boustene in wat noodsaaklik is om 'n kind te bou. Kleur die stene wat wel teenwoordig is in jou lewe met groen in en die res met rooi.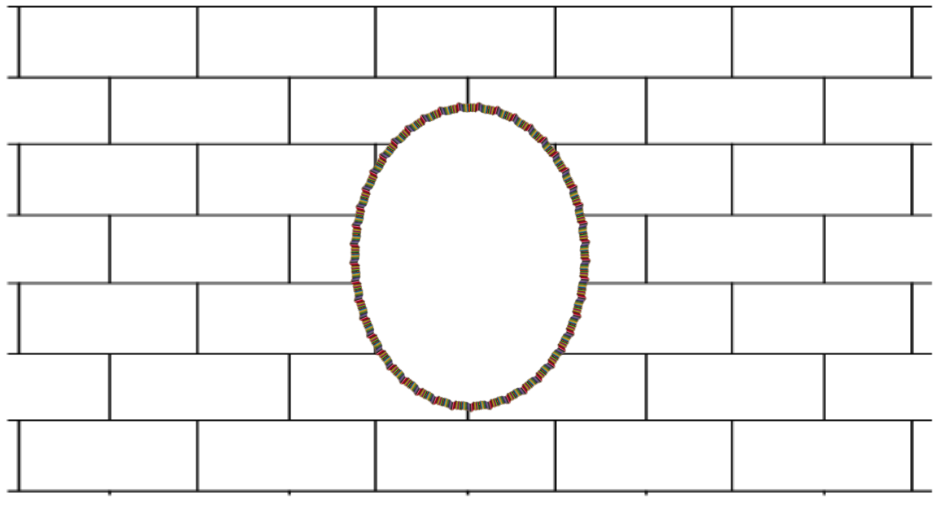 BOU 'N HELD (Individueel)
Stap 1
Tuiswerk: Bring 'n prent of foto van 'n held. Onthou "gewone mense" soos jou ouers kan ook helde wees.
S tap 2
Luister na die opname van Mariah Carey se Hero .
Hier volg 'n gedeelte van die lirieke.
There's a hero if you look inside your heart
You don't have to be afraid of what you are
There's an answer if you reach into your soul
And the sorrow that you know will melt away
And then a hero comes along with the strength to carry on
And you cast your fears aside and you know you can survive
So when you feel like hope is gone look inside you and be strong
And you'll finally see the truth
In elke mens is daar 'n held!As ek positief is,is ek 'n held!
Omkring eers die woorde wat tiperend van 'n held is.
Vul dan die positiewe boustene in wat nodig is om van jou 'n held te maak.
Kopieer die onderstaande skets en kleur die stene wat wel deel van jou lewe is met groen in en die res met rooi.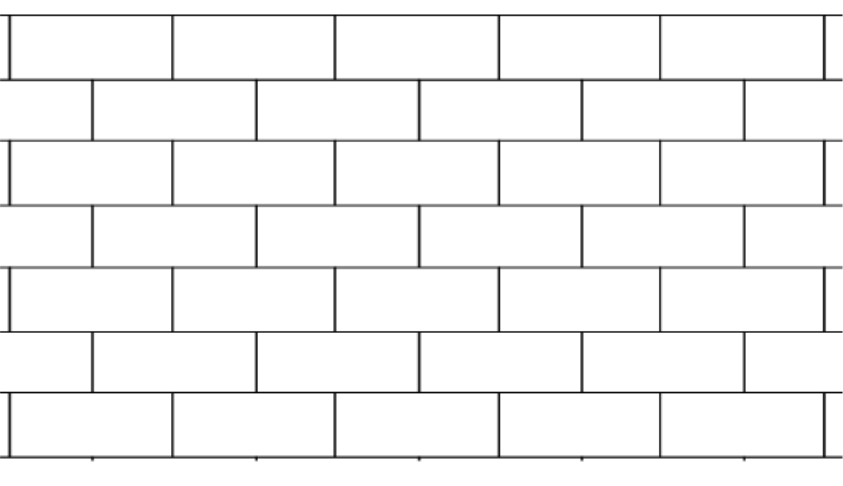 Is jy 'n held? Hoekom?
BOU 'N POSITIEWE WÊRELD (groepwerk)
S tap 1
Verdeel in groepe. Elke groep skryf hul eie slagspreuk oor wat 'n mens kan doen om 'n meer positiewe wêreld te bou – 'n wêreld in harmonie. 'n Bestaande slagspreuk kan ook gebruik word.
S tap 2
Maak 'n plakkaat van die slagspreuk.
S tap 3
Skep 'n kletsrym om hierdie boodskap oor te dra.
S tap 4
Dra dit voor aan die klas.
Patrone in kletsrym
Daar is altyd 'n vers en refrein.
Die Refrein word herhaal – dieselfde woorde!
Patroon: REFREIN; VERS 1; REFREIN; VERS 2; REFREIN; VERS 3; ens.
In kletsrym het die woorde aan die einde van elke reël 'n sekere patroon!
Dit moet rym!
Ek kan leer
Daar's geen keer
Ek word slimm er
Ek's 'n wenn er
OF
Ek kan leer
en word al slimm er
Daar's geen keer
ek is 'n wenn er
Refrein:
Vers 2:
Refrein:
Noem die patrone wat gebruik word:
RYM:
VORM:
Aktiwiteit 3
Om die tema te varieer
[lu 4.3; 4.4; 4.5]
Plak verskillende foto's van jouself op 'n skoon vel papier of in jou werkboek. Dui op elke foto die veranderinge (variasies van jouself) wat plaasgevind het in jou voorkoms aan, bv. ouderdom, lang/kort hare, blonde/donker hare, kleredrag, sny op wang, ens.
Kopieer die volgende en vul in:
VARIASIES op die lied
Noem drie maniere waarop die tema gevarieer is:
Vandag se uitvoering
Positiewe punte
Negatiewe punte
VARIASIES op die rymklets: ___________________ (titel)
Skryf die volgende in Morsekode:

Die klap patroon
Die refrein

Evalueer jouself
swak
redelik
goed
UITSTEKEND
Werk saam met groep
Polsslag volg
Oefen aan party
Luister na opname
Voorstelle gee
Assessering
LU 4
UITDRUKKING EN KOMMUNIKASIE Die leerder is in staat om veelvuldige vorme van kommunikasie en uitdrukking in kuns en kultuur te ontleed en te gebruik.
Dit is duidelik wanneer die leerder:
MUSIEK (4.3 – 4.5)
liedere sing en identifiseer, wat skynbaar dieselfde idee oordra, uit verskillende gemeenskappe, kulture en kontekste;
eie komposisies (gedigte en liedjies) gebruik om die aandag op huidige sosiale en omgewingsvraagstukke te vestig;
met 'n musikale doel kommunikeer met behulp van die wisselwerking tussen harmonie en toonhoogte (melofoon).