Natural sciences
Grade 8
Matter: classification
Module 14
The building blocks of matter
Class activity: experiments in a group context
Experiment 1:movement of particles in liquids
Put a small quantity of table salt in a test tube, add some water and shake.
1. What has happened to the crystals?
2. Taste the water. Is there any salt in it?
3. What would have happened if you had not shaken the test tube?
Make deductions by completing the following:
4. The table salt became invisible, but the salt was still in the
5. The salt particles moved in among the particles of water. We say that it has
6. Water and table salt both consist of
Experiment 2:movement of particles in liquids
Fill a glass beaker with water.
Use a drinking straw to gradually drop down potassium permanganate or food colouring into the water without agitating the liquid.
1. Observe what is happening and complete the series of sketches: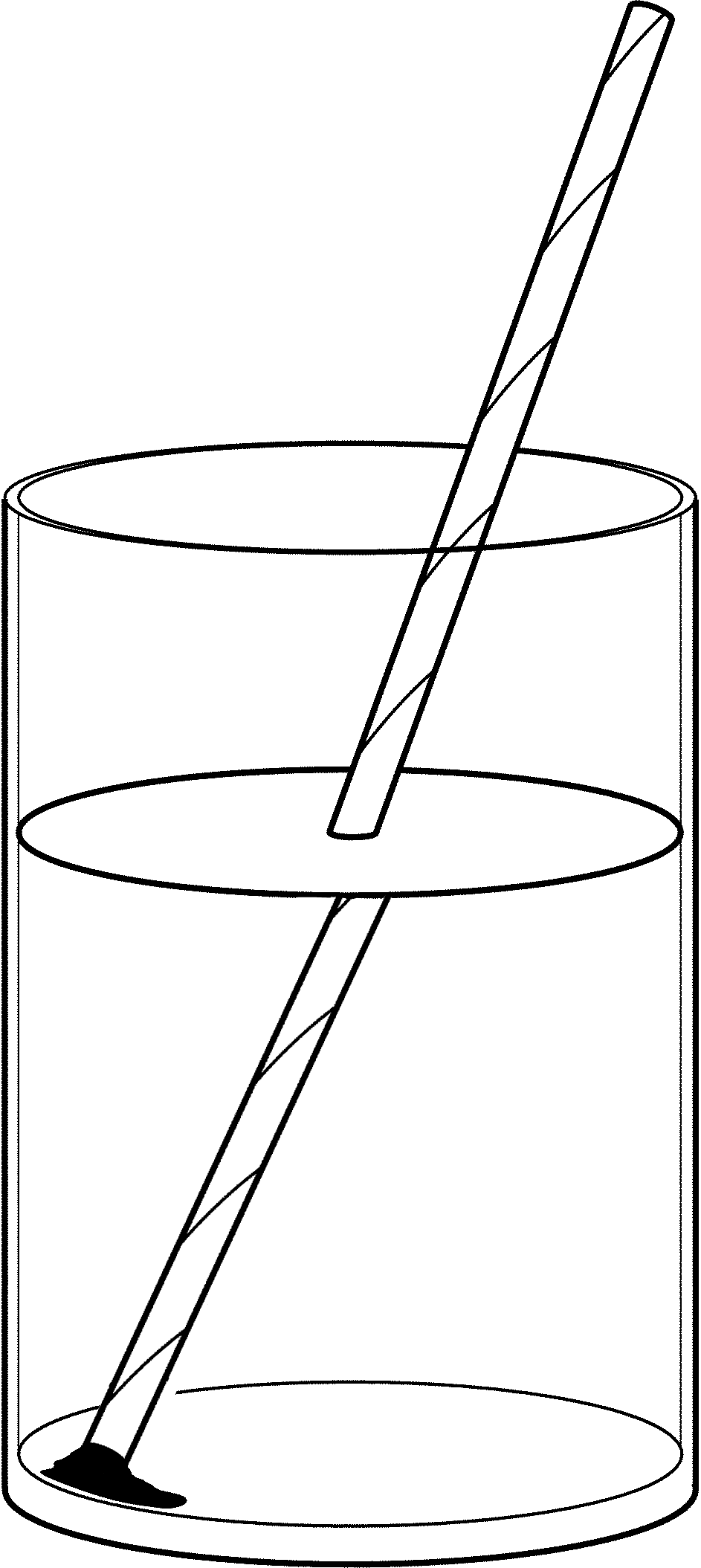 Figure 2
Figure 3
Make deductions by completing the following:
2. The potassium permanganate or colouring spreads out from where there was ..................... to where there was ..................... until there was an equal quantity of it everywhere.
3. Particles therefore move
4. Liquids are also made up of
Experiment 3:movement of particles in gases
Make deductions from the gas spraying demonstration by completing the following sentences:
1. Gas particles move from where there is ........................... gas to where there is less until it is evenly dispersed.
Gases are therefore also made up of
Assessment of group work
Were you able to perform well in group work?
[LO 1.3]
Assessment of experimentation and deduction
Were you able to make correct deductions from the experiments?
[LO 1.2]
Assessment
Learning outcomes 1: Scientific investigations
The learner will be able to act confidently on curiosity about natural phenomena, and to investigate relationships and solve problems in scientific, technological and environmental contexts.
We know this when the learner
1.2 is able to execute an investigation and collect data.
1.3 is able to evaluate data and communicate findings.
Memorandum
EXPERIMENT 1:
1. crystals dissolve
2. yes
3. You would see more crystals lying at the bottom.
DEDUCTION:
water
dissolved
small particles
EXPERIMENT 2:
DEDUCTIONS:
much – little
spontaneously
particles
EXPERIMENT 3:
DEDUCTIONS: