Kuns en kultuur
Graad 8
Uitdrukking en kommunikasie
Module 8
Vooroordeel en stereotipering in die massa-media
VISUELE KUNS
Aktiwiteit 1 (individueel)
Om vooroordeel en stereotipering in die massa-media te herken
STAP 1
Kyk na die illustrasie op die volgende bladsy.
STAP 2
Voltooi die prent sodat die hele raam gevul is. Enige medium, en selfs kleurbyvoeging, kan gebruik word. Wanneer jy klaar is, skryf 'n gepaste opskrif om betekenis aan die voltooide prent te gee.
STAP 3
Die onderwyser gaan nou vir julle wys hoe die oorspronklike prent en opskrif lyk.
STAP 4
Vergelyk dit met jou interpretasie en beantwoord die volgende vrae:
Wat het alles tot verkeerde interpretasies gelei?
Hoekom word baie koerant- en tydskriffoto's verander of word sekere dele weggelaat?
Watter effek het dit op ons interpretasie?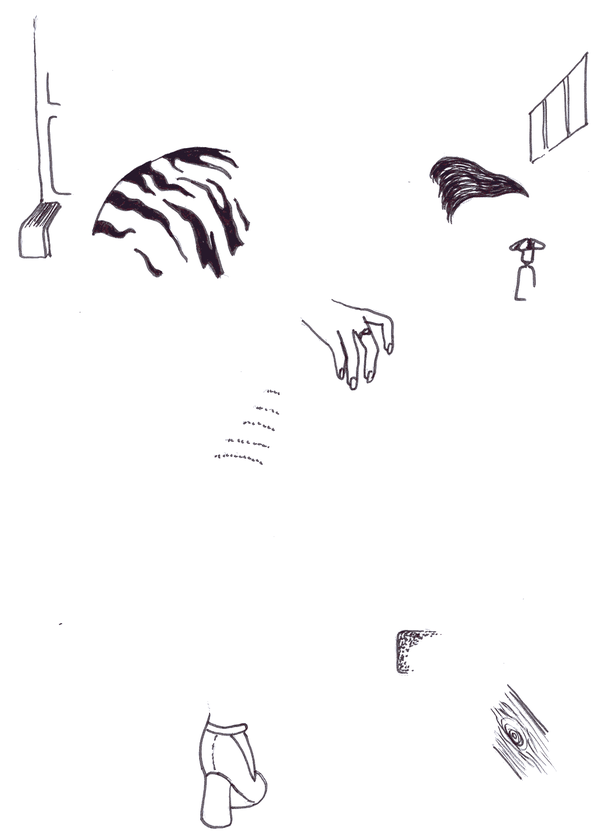 Aktiwiteit 2 (individueel)
Om 'n verband tussen advertensies en geslagsaspekte te ondersoek
Plak 'n advertensie in julle joernale. Die advertensie moet òf op mans/seuns òf op vrouens/meisies gemik wees en moet ten minste een foto bevat. Beantwoord dan die volgende vrae:
Het die advertensie jou aandag getrek? Verduidelik hoekom.
Hoe het die foto in die advertensie jou geaffekteer?
Hou die foto verband met dit wat geadverteer word?
Sou jy dieselfde interpretasie gehad het as daar geen opskrifte of woorde was nie? Hoekom/Hoekom nie?
Skep die foto 'n realistiese indruk? Gee redes.
Is die mens/mense in die foto soos jy?
Watter belangrike inligting mag ontbreek?
Wat mag daar net buite die raam van die foto plaasvind/gebeur?
Het jy enige vrae wat nie deur die advertensie beantwoord word nie?
Aktiwiteit 3 (groepwerk)
Om voorbeelde van stereotipering te identifiseer
Inleiding : Wanneer ons onsself nie aanvaar nie, kan dit tot ernstige probleme lei. Om so gespierd soos Arnold te wees of so slank soos Naomi kan ons in die moeilikheid laat beland as ons liggaamstipe nie by hierdie beelde aanpas nie. Maar stereotipering is baie meer subtiel as spiere en liggaamsmassa. Die beelde wat in die media van mans en vroue voorgehou word, projekteer ook hulle eie sielkundige misterie. Namate ons grootword, beïnvloed ons kultuur ons deur sulke beelde, gewoonlik sonder dat ons dit agterkom. Dus gaan daar gekyk word na wat dit in ons gemeenskap beteken om soos 'n man of soos 'n dame op te tree.
Beantwoord eers die volgende:
Definieer die woord 'stereotipe'.
Noem 'n paar tipiese voorbeelde.
Die onderwyser gaan voor in die klas twee groot velle ongedrukte koerantpapier vasplak. Die een se opskrif is: OM SOOS 'N MAN OP TE TREE en die ander: OM 'N DAME TE WEES.
Wat beteken dit om soos 'n man op te tree? Watter woorde of verwagtinge kom by julle op? Sê vir die onderwyser sodat dit op die vel papier geskryf kan word. Hierdie beskrywing sal dan dien as die 'om soos 'n man op te tree'- stereotipe. Die binnekant van die vel papier sal dui op die gesindhede en gedragskodes wat deur die samelewing van seuns verwag word om aan te neem gedurende die grootwordproses.
Nou kan dieselfde proses met die tweede vel papier herhaal word wanneer daar gekyk word na wat dit beteken om soos 'n dame op te tree.