Tegnologie
Graad 8
Strukture
Module 6
Die tegnologiese proses
Die Tegnologiese Proses
Stel nou jou eie portefeulje saam, en maak hierdie module deel daarvan. Doen alle addisionele werk tot hierdie module op A4-grootte bladsye en plaas dit in 'n "Flipfile" soos jy vorder. Jy kan ook 'n interessante en relevante voorblad ontwerp waarmee jy illustreer wat jy onder tegnologie verstaan.
Jou eerste uitdaging!
Met die veiligheidskwessie in die land is groot, oop parke en speelparkies soos in die ou dae nie meer so gewild nie. Klein kinders het egter nog die hunkering om iets te beklim en te beklouter op soek na opwinding. Ontwerpers het klimrame ontwerp wat maklik in jou agterplaas inpas sodat die kleingoed dit kan beklim en beklouter. Jy kry nou die geleentheid om jou eie speelraam te ontwerp en te bou.
Die Ontwerpvoorstel
Identifiseer die kernwoorde in die bostaande paragraaf. Skryf dan jou eie ontwerpvoorstel wat die kernwoorde sal bevat. Onthou dat 'n ontwerpvoorstel 'n sinnetjie of twee is wat presies sê wat jy moet doen. Die voorstel begin normaalweg met die woorde Ontwerp en maak 'n ........
Spesifikasies
Die volgende spesifikasies geld vir jou ontwerp. Jy kan jou eie spesifikasies byvoeg (dalk moet jou opvoeder nog 'n bietjie help . . . ).
Klimrame moet funksioneel wees.
Dit moet veilig wees.
Hout en/of strooitjies moet as boumateriaal gebruik word. (Roomysstokkies is effektief).
Dit moenie langer, hoër en wyer wees as 'n A4-bladsy nie (skaalmodel).
Dit moet bekostigbaar wees (nie onnodig baie materiaal nie).
Navorsing
Jy moet inligting vind oor die volgende onderwerpe:
Verskillende ontwerpe van klimrame;
Verskillende konstruksiemetodes van houtstokkies;
Watter lym vir hout en watter vir strooitjies;
Wat kan jy gebruik om bv. 'n swaai mee te maak ?
Watter gereedskap benodig sal word en waarvoor in elke geval.
So'n paar maniere (wenke) om jou konstruksie te doen:
Gebruik kartondriehoekies om jou houtraam te versterk.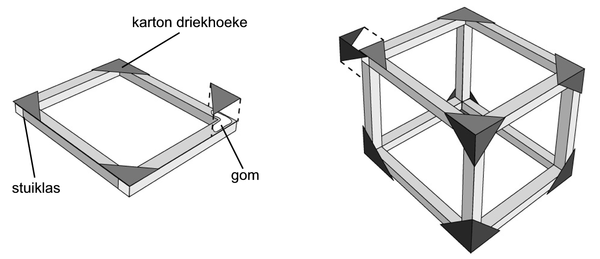 Gebruik pypskoonmakers saam met plastiekstrooitjies.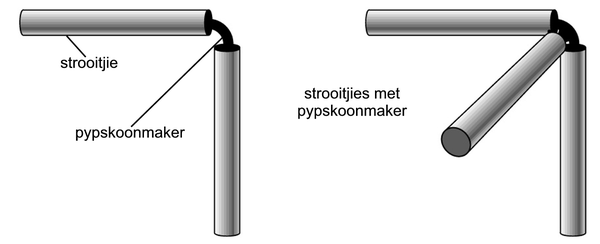 Maak eenvoudige voeë indien jy hout gebruik.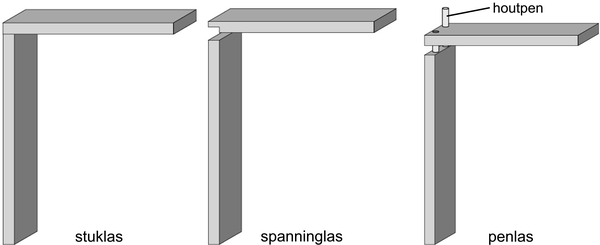 Produseer nou 'n paar van jou eie idees. Jy sal sien dat die voorbeelde hierbo drie-dimensioneel geteken is. Jy kan na Fokustaak 2 gaan om uit te vind hoe 'n mens 'n skuinsaansig teken.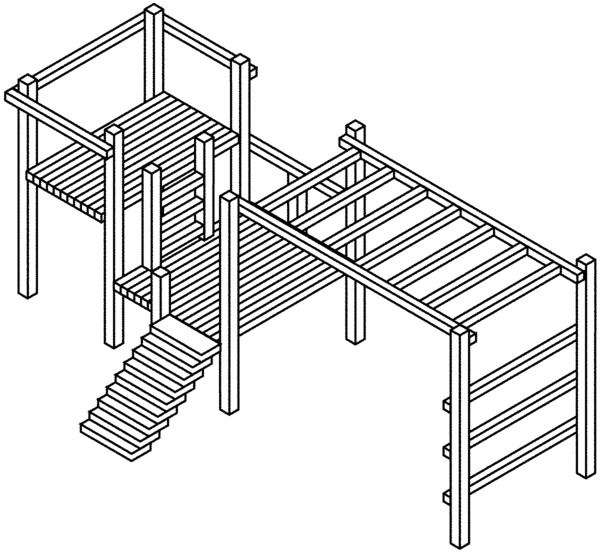 Vervaardiging
Dit is belangrik dat jy hierdie stap deeglik sal beplan en die beskrywing in jou portefeulje sal plaas. Gaan ook eers deur die gedeelte oor veiligheid in 'n werkswinkel, alvorens jy begin werk. Jy moet seker wees van die volgende voordat jy begin konstrueer:
die materiaal waarmee jy gaan werk; roomysstokkies en modelstrooitjies werk baie goed;
jy moet 'n finale ontwerp hê;
jy moet 'n saaglys met die korrekte mate en aantal onderdele hê;
jy moet die stappe wat jy gedurende die vervaardiging gaan volg, beplan en neerskryf;
onthou dat jy oor die vervaardigingsproses verslag moet doen in jou portefeulje.
Alles verloop ook nie altyd vlot tydens die vervaardiging nie en 'n mens moet somtyds veranderinge aan die oorspronklike idees aanbring.
Questions & Answers
Receive real-time job alerts and never miss a matching job again
Source:  OpenStax, Tegnologie graad 8. OpenStax CNX. Sep 13, 2009 Download for free at http://cnx.org/content/col11051/1.1
Google Play and the Google Play logo are trademarks of Google Inc.
Notification Switch
Would you like to follow the 'Tegnologie graad 8' conversation and receive update notifications?