Social sciences: history
Grade 5
Module 12
Music from africa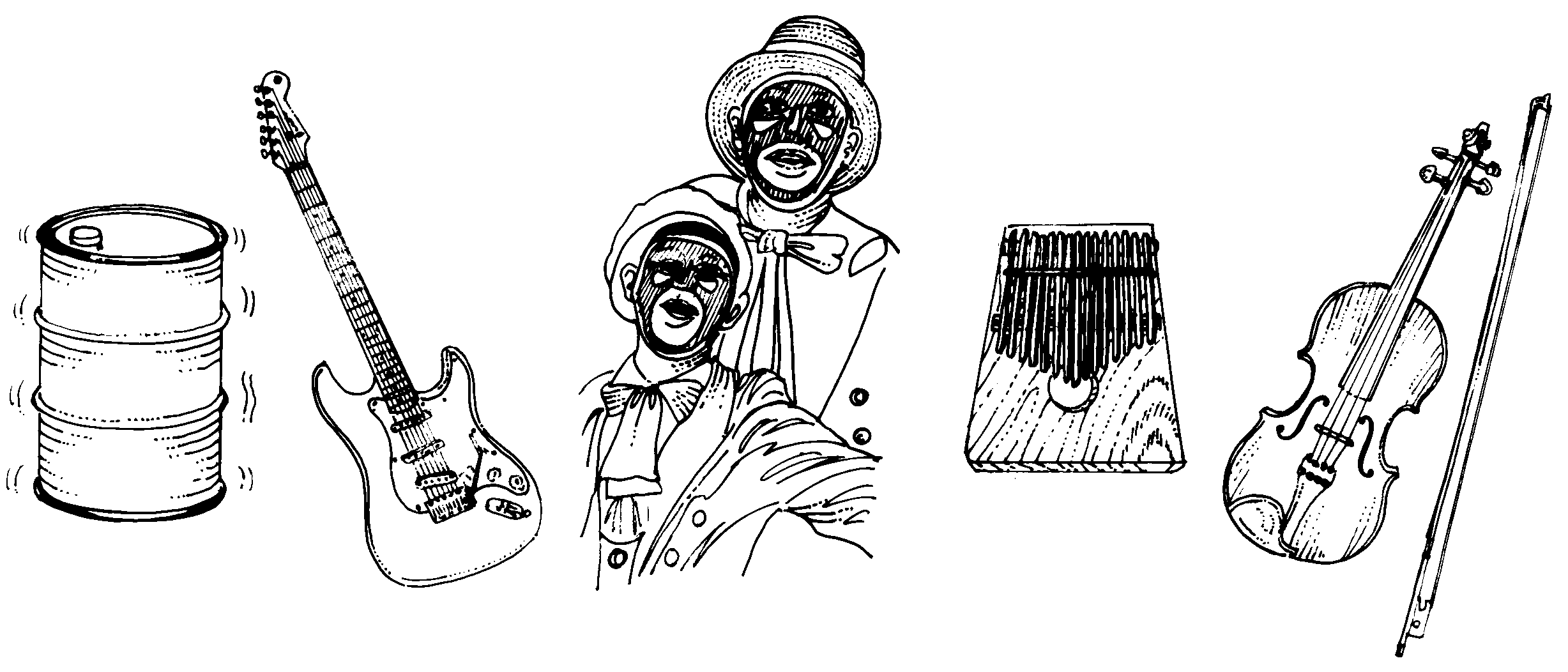 This theme literally comes to an end with a song in the heart. The people who live in South Africa enjoy living, eating and singing together!
It is to be expected that a country that has such a wide variety of people would also have a wide variety of music. South African music is varied and ranges from that which the San produce on the single-stringed goura to the pulsating rhythm of the mbqanga in many black townships, from the lively folk music of the Cape Coons to symphony orchestras and to the drumming of workers drumming out rhythms on oil drums and rubbish bins.
Activity 1:
To use sources for finding out about the music of different groups
[lo 1.2]
a) San and the Khoina
The San made musical instruments from natural materials. This means that they fastened beads that rattled round their ankles when they danced and that the bow used for hunting was adapted slightly for making music. To play this instrument, which they called a goura, a light stick was beaten against the strings. Nowadays the San also use materials like tin cans and copper wire for making musical instruments.
The Khoina played flutes made from reeds of different lengths. (Can you make a suggestion about what they might have used if they had not had reeds?) They also made drums by stretching animal hides across clay pots.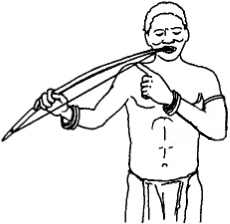 San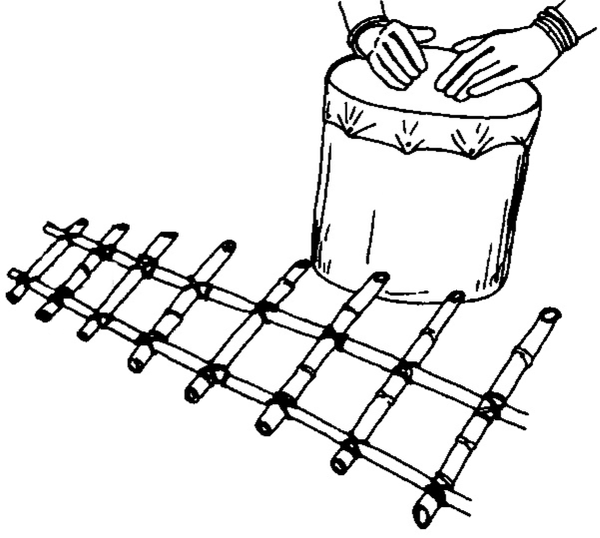 Khoina
Form groups to undertake the following research:
Which sources would you consult to find information?
Ask your educator to explain how to use a library catalogue.
A gorah and a home-made guitar are examples of string instruments. Provide the names of three more string instruments and draw a simple sketch to illustrate them.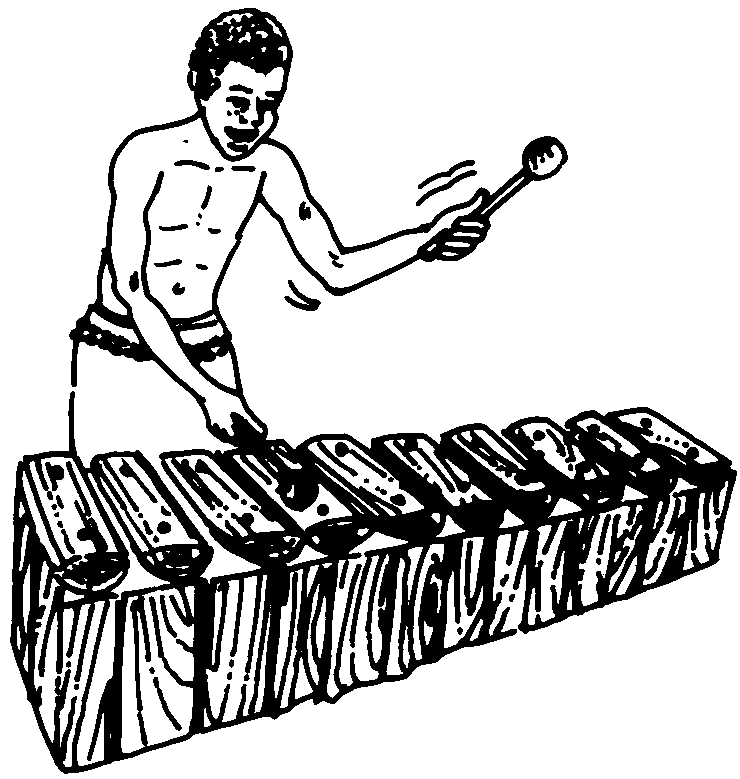 xylophone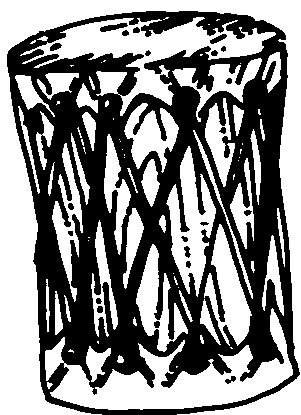 Nguni drum
b) Black peoples
The only people in South Africa who actually were drummers by tradition were the Venda, the Pedi and the Tsonga. The Nguni peoples, like the Xhosas and the Zulus, beat their weapons against their ox-hide shields, or banged their shields against the ground while singing war songs. These Nguni people only started making drums from hides much later, and used drumsticks to play these drums.
The xylophone is another indigenous musical instrument. Its name is derived from Greek words meaning "wood" and "sound". It consists of wooden blocks of different lengths that are struck with knobbed sticks to produce different sounds. Sometimes gourds are attached below the wooden blocks to increase the volume of the sound that is produced.
The Tsongas and the Vendas also used xylophones with fixed keyboards. Some black nations used the horns of animals, which they blew from the side like early players of the reed flute.
Gorah

Your friend Ben, who lives in Soweto, plans to give you one of his people's typical traditional musical instruments as a birthday present. Do some research to get information about such instruments and provide him with a list of five instruments in your order of preference. Also explain why you have arranged your selection as you have done.