Technology
Grade 5
Discovering structures
Module 11
Designing and making a container
THE ASSIGNMENT
It is your best friend's birthday. You know that he/she is saving for a new bicycle and you have decided to rather give him/her money as a birthday present. You want to present it to him/her in a creative way, instead of simply slipping it into a plain envelope.
Copy and complete:
You must design a _ , attractively decorated, in which you can put the _ you want to give him/her on his/her _ . He/she must think it is a gift you bought, but will be surprised because it is money.
[LO 1.4]
RESEARCH
Assignment 1
Find five different square or rectangular containers that are suitable for giving the money, and display them on your desk.
[LO 1.2]
Assignment 2
Choose one of the containers and make a 3-D drawing of it in the space below. (An orthographic drawing: front elevation towards you.) Use colour and draw the detail on the container. Explain briefly why you have chosen the particular container.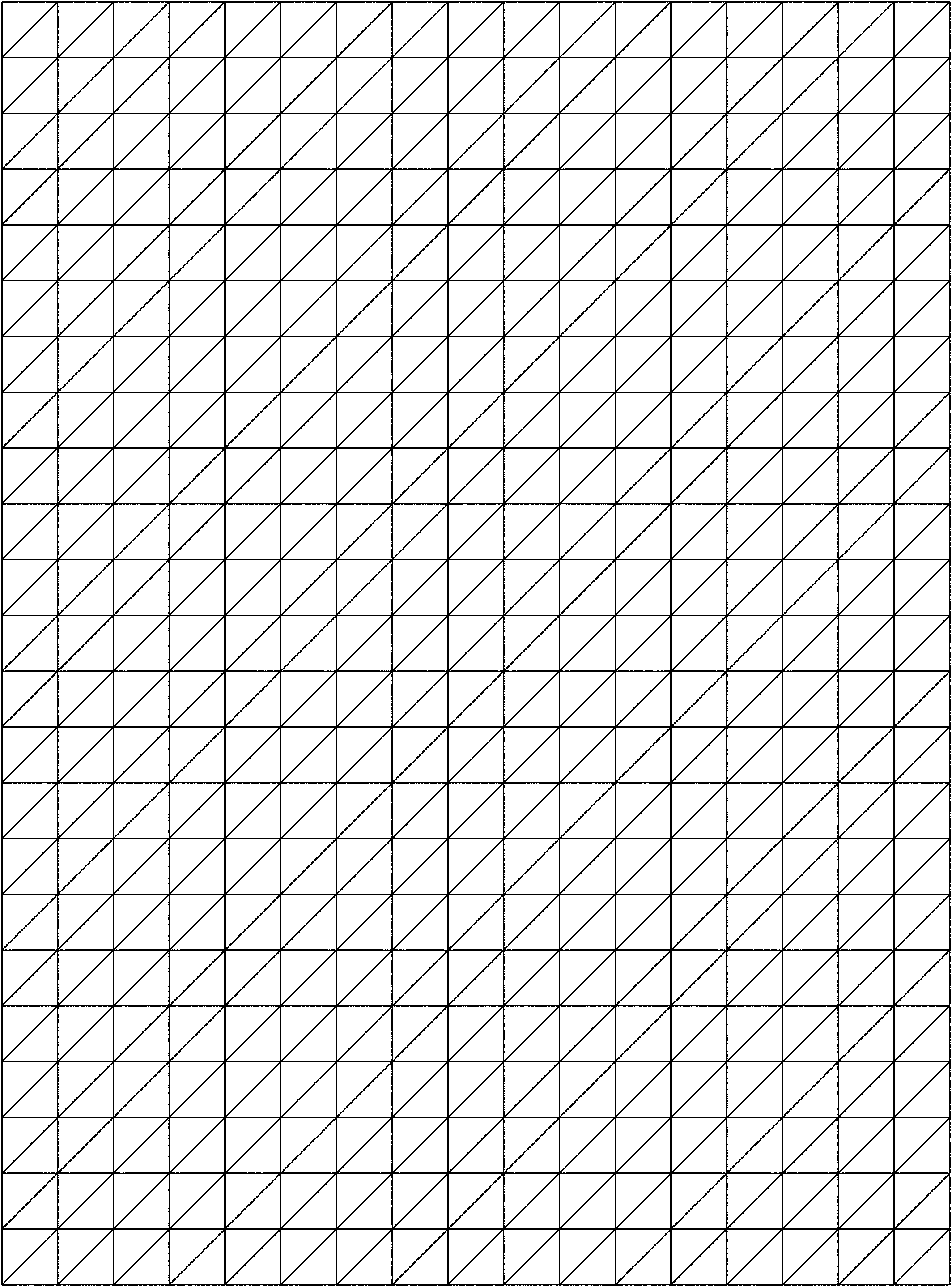 [LO 1.12]
Instead of spending too much money on making the container, you would rather use materials and tools that are available at home. You have decided on the following: a piece of A4-size cardboard, the template of a box from the grocery cupboard (Addendum 1), carbon copy paper, Alcolin glue, koki pens, a pencil, stapler, eraser and a stencil pattern.
DESIGN:
Assignment 1
Draw the box pictured on the left isometrically in the space on the right.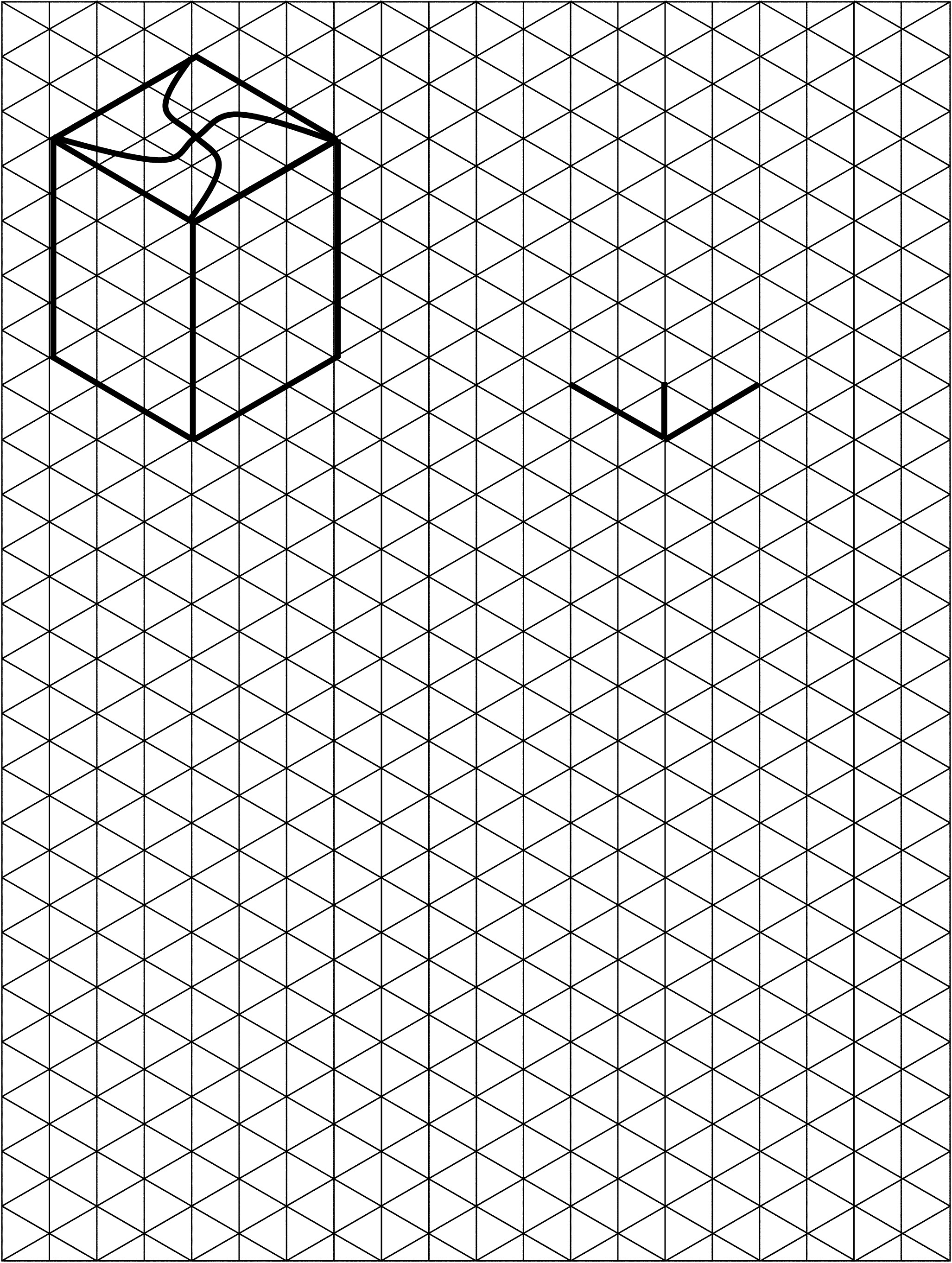 [LO 1.3]
Assignment 2
For interest's sake:
Also draw the following 3-D shapes isometrically. (Apply shading on the shapes on the left with colour pencils).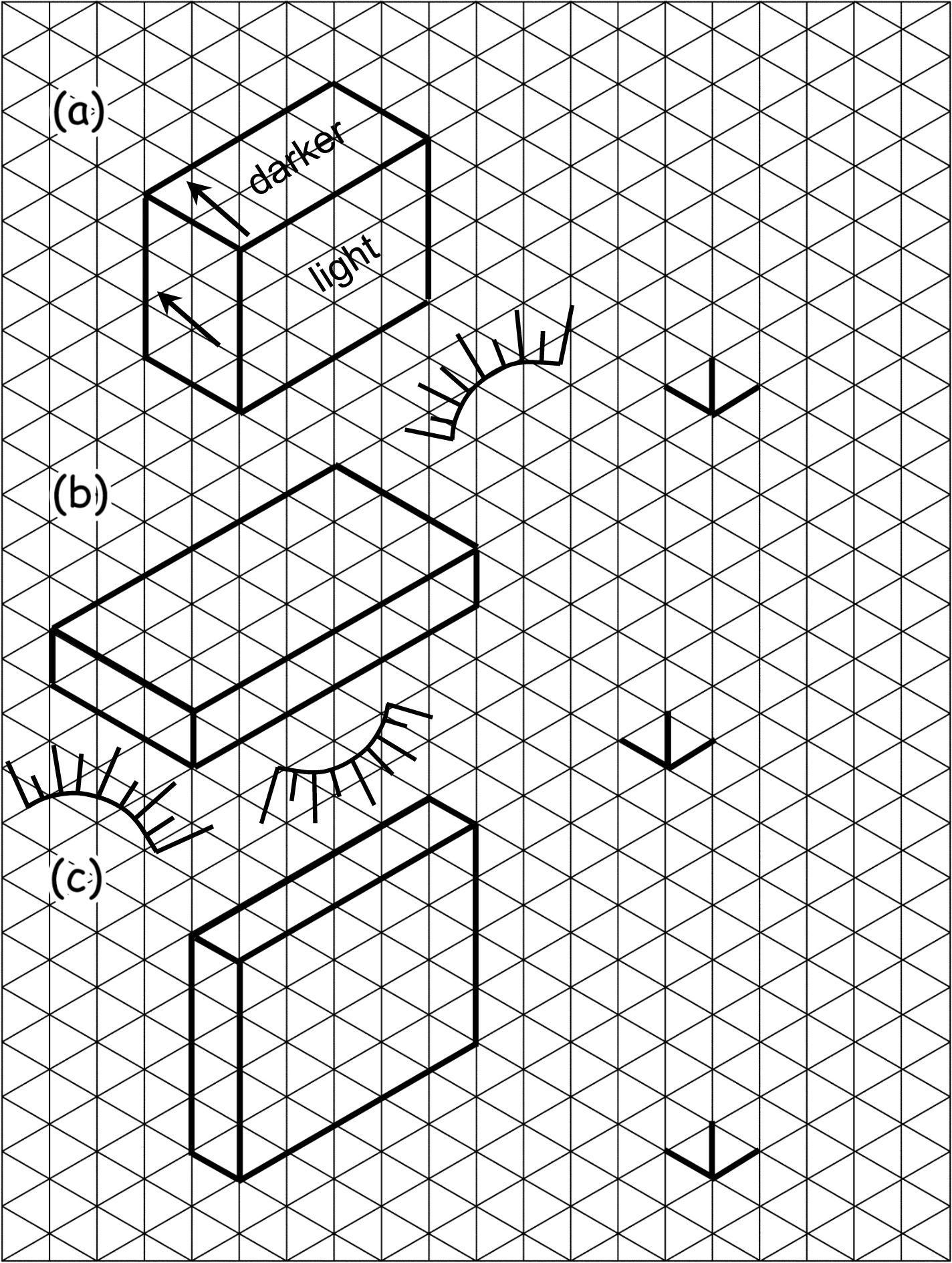 Key : Direction from where the light falls.
[LO 1.3]
Assignment 3
Draw oblique views (orthographic) of the following 3-D figures on the graph paper.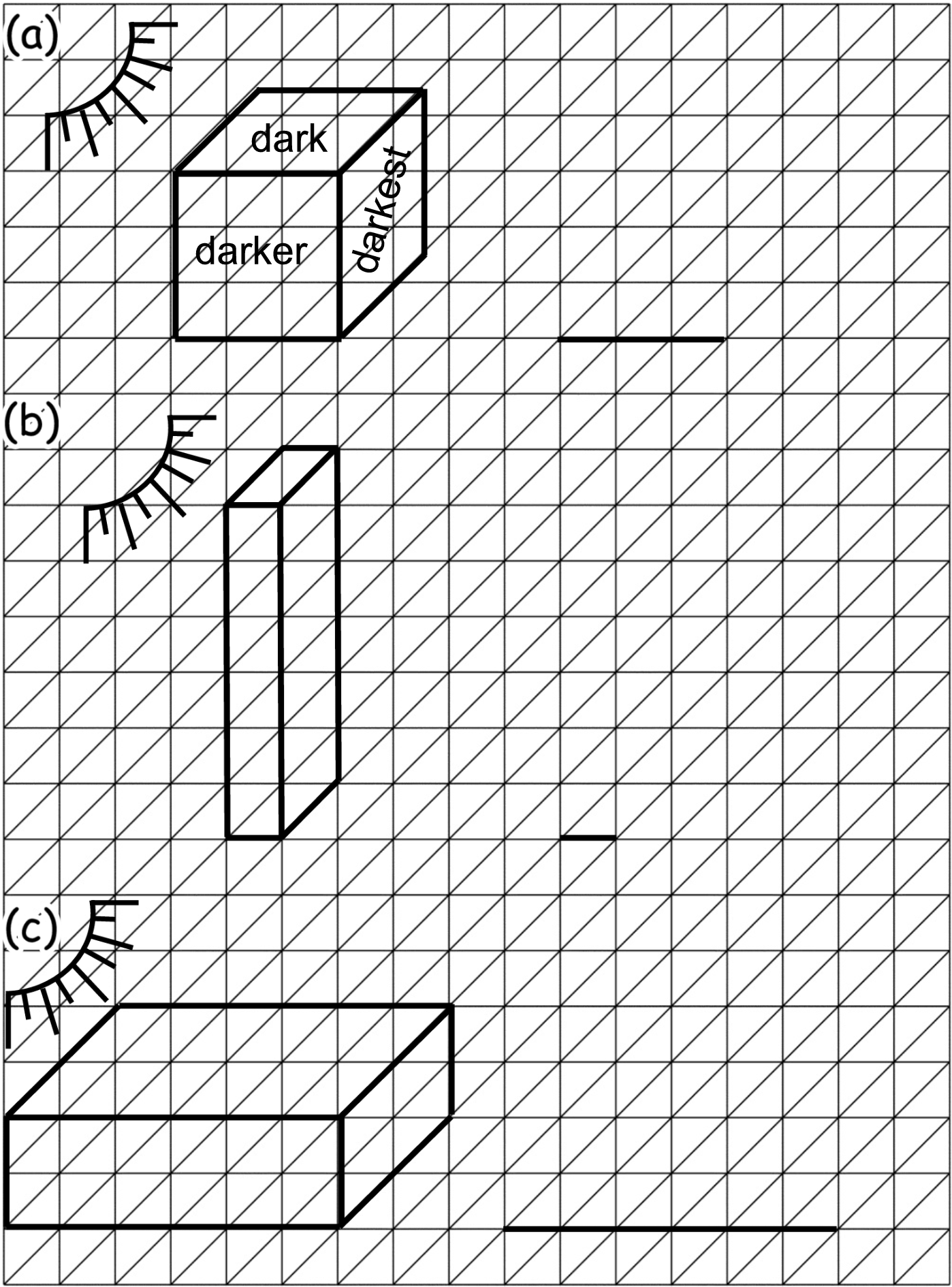 [LO 1.3]
Assignment 4
By using shading and colouring pencils, add dimension to the figures in assignment 3. The light falls from the top left, just behind the figures ( a offers a clue).
[LO 1.3]
Assignment 5
Design a simple pattern to be used as a stencil for applying the pattern to the outside of your container in different coloured koki pens. Each design may not exceed 3 cm by 3 cm. Design a pattern in each of the following squares and circle your final choice in blue.
(Remember: keep the design simple, as you will be using sharp scissors to cut the pattern from a stencil-plate.)
| | | | | |
| --- | --- | --- | --- | --- |
| A | B | C | D | E |
| F | G | H | I | J |
| K | L | M | N | 0 |
Assignment 6
Write down the correct answer:
What type of line is easier to cut from plastic?
straight, bent
What type of corner is easier to cut from plastic?
sharp, rounded
Choose the most difficult design in red and give a reason for your answer:
Choose any of your designs and write something negative and something positive about the particular design.
Your choice: [Letter]
[LO 1.10]
Staple the stencil pattern on a sheet of paper or in your workbook after use.
MANUFACTURING
Assignment 1
Copy the table and write down the problems you experienced after you have identified your needs.
| | | |
| --- | --- | --- |
| Materials needed for | Kinds of material | Tools needed |
| Container | | |
| Decoration | | |
[LO 1.8]
Assignment 2
Follow the instructions carefully when making this container.