Mathematics
Number fun
Educator section
Memorandum
Critical and developmental outcomes:
The learners must be able to:
1. identify and solve problems and make decisions using critical and creative thinking;
2. work effectively with others as members of a team, group, organisation and community;
3. organise and manage themselves and their activities responsibly and effectively;
4. collect, analyse, organise and critically evaluate information;
5. communicate effectively using visual, symbolic and/or language skills in various modes;
6. use science and technology effectively and critically, showing responsibility towards the environment and the health of others;
7. demonstrate an understanding of the world as a set of related systems by recognising that problem-solving contexts do not exist in isolation;
8. reflect on and explore a variety of strategies to learn more effectively;
9. participate as responsible citizens in the life of local, national, and global communities;
10. be culturally and aesthetically sensitive across a range of social contexts;
11. Explore education and career opportunities; and
12. Develop entrepreneurial opportunities.
Module 1
| | |
| --- | --- |
| Critical and developmental outcomes: | Pages: |
| CO 1 | 4, 5, 8, 15 |
| CO 3 | 2, 3, 6, 7, 9, 10, 14, 18, 19 |
| CO 4 | 4, 21 |
| CO 7 | 11, 12, 13, 16, 17, 20 |
| CO 8 | 16, 22 |
Integration of Themes: Summer
Human Rights: Learners can be taught to be neat and tidy.
Inclusively: Matching to show same number – no exceptions made
Leaner section
Content
Activity: recognizing differences [lo 1.4, lo 1.1]
Let's talk about…

Why do we say these are the same? What are they?

Are these all the same? Why not?
Draw a circle around the one object that is different.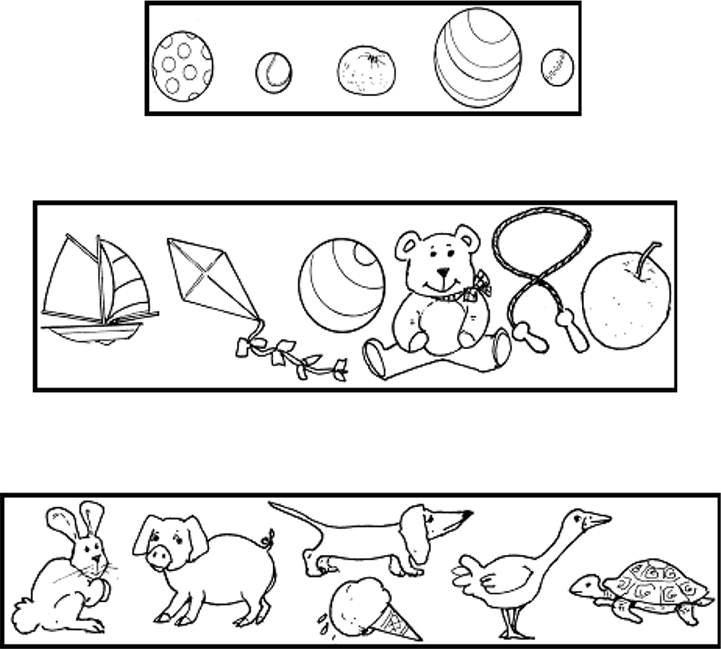 red
blue
yellow
green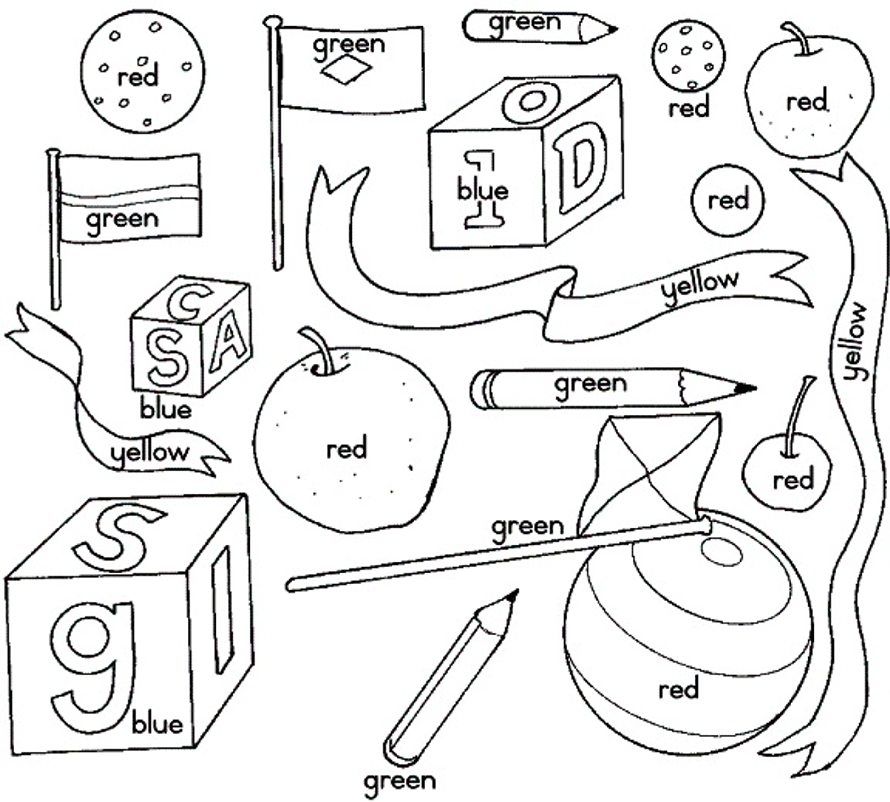 big
small
long
short
Look at the previous page. It is a picture of all the stuff in my untidy cupboard. Mummy said, "Tidy your cupboard."
I will sort my things into colours. Talk about "same" and "different". Give reasons.
Draw some of the things in the cupboard . . .
Big
Bigger
Biggest
Small
Smaller
Smallest
Long
Longer
Longest
Short
Shorter
Shortest
how big they are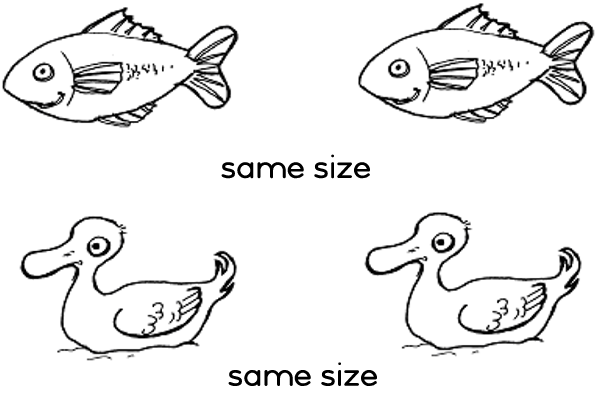 Colour the ones that are of the same size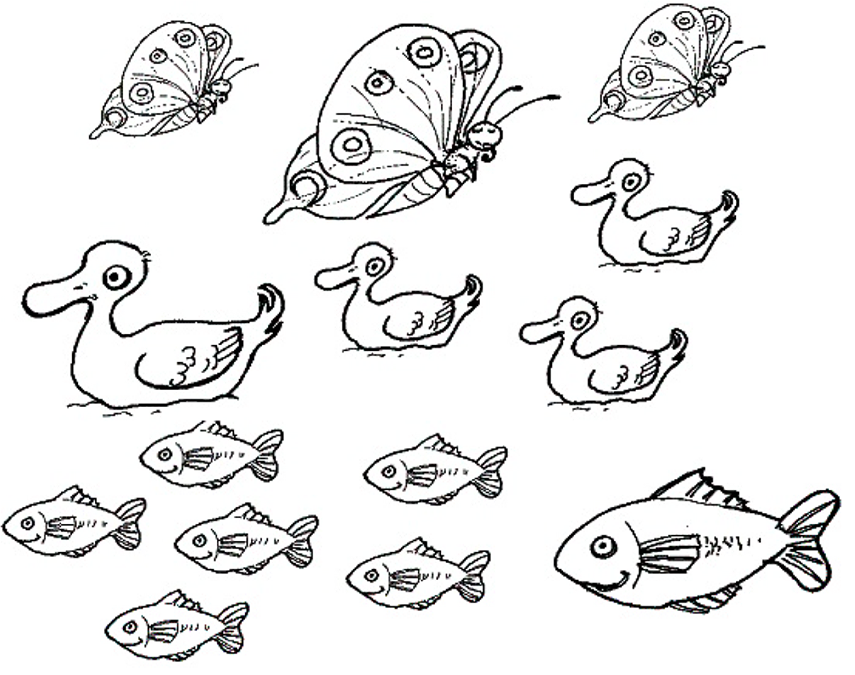 Assessment
Learning Outcome 4: MEASUREMENT: The learner will be able to use appropriate measuring units, instruments and formulae in a variety of contexts.
Assessment Standard 4.5: We know this when the learner estimates, measures, compares and orders three-dimensional objects using non-standard measures;
Assessment Standard 4.6: We know this when the learner (additional) understands language:
4.6.1 size;
4.6.2 length.
Learning Outcome 5: DATA HANDLING: The learner will be able to collect, summarise, display and critically analyse data in order to draw conclusions and make predictions, and to interpret and determine chance variation.
Assessment Standard 5.2: We know this when the learner sorts physical objects according to one attribute chosen for a reason (e.g. 'Sort crayons into colours.');
Assessment Standard 5.3: We know this when the learner gives reasons for collections being grouped in particular ways.