English home language
Grade 4
Fantasia
Module 26
Verbs
Prefixes
Adverbs
Activity 1
To complete sentences by using verbs [lo 6.2.5]
LANGUAGE FUN - VERBS
A verb is a d or action word and it tells us what someone or
something is doing, e.g. singing eating.
It is the most important word in a sentence. Without it, the sentence doesn't make sense.
Write a different verb in each of the sentences.
Make up interesting verbs, and use your dictionary to check your spelling!
The Marrog could the entire class.
The teacher when she saw the strange creature.
He up their lunches with one enormous gulp.
Fattypuffs and enjoy telling jokes.
They have to in buses, as there are no seats.
Brainstorm and read other verbs you can think of;

Colour in the appropriate answer.
I am able / unable to identify verbs in sentences.
Activity 2
To learn about prefixes [lo 6.1.1]
SUPER . . . PARTS OF SPEECH!
Read 'Raindrops' and answer the questions that follow:
Raindrops
When clouds cover the skies
I know it's going to rain
I curl up in my bed
and listen to the drops
on my window pane
The raindrops splash on roses
and their petals look like silk
but the white roses with raindrops
look like the colour of milk
It is a beautiful scene
for the roses' leaves
are always green
While sitting on my chair
I watch the raindrops
and oh how I wish I was there
They look magical as they sprinkle down
the raindrops wet the other flowers
and it looks like they are having little showers
The roses start whispering
the flowers are glistering
the rain stops
and the dew is sitting on the flower tops.
ASHLEY RAAFF
(10 years old)
Author's Godchild
PREFIXES
'Super-' is a prefix and it means 'above', beyond or outstanding.
Record as many words beginning with 'super-' as you can. Briefly, write their meanings next to the arrowheads below.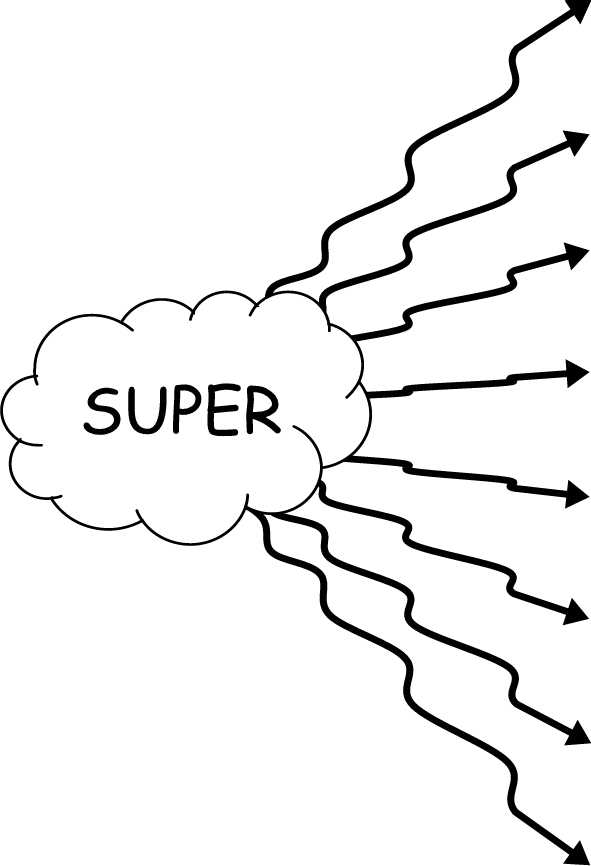 The prefix " Pro" means "for" "Re" means "back:, again
Write three words each beginning with the prefixes and their meaning.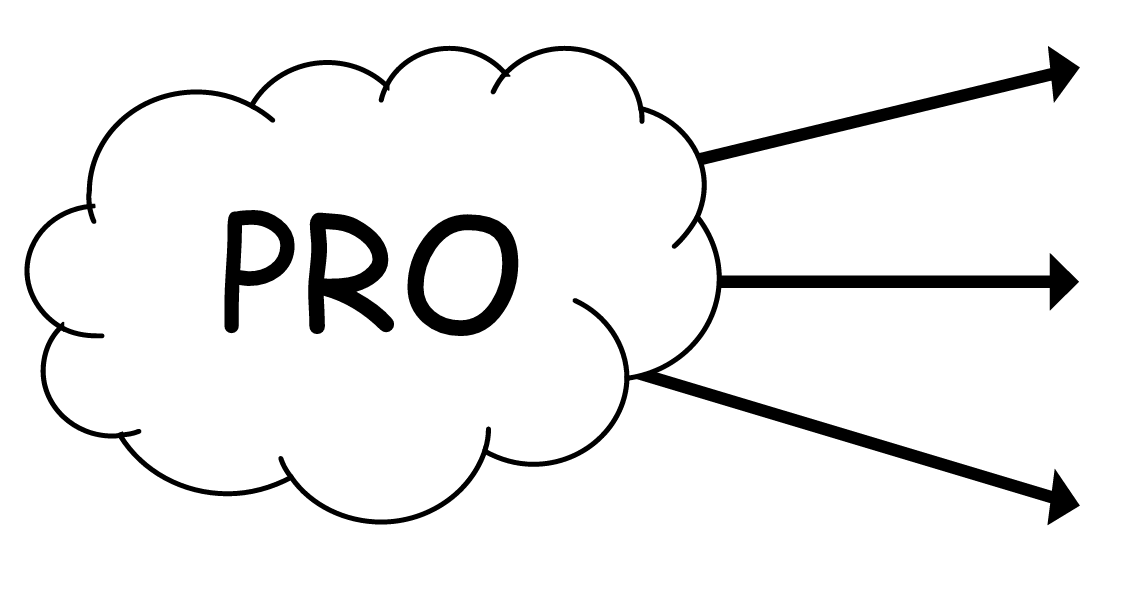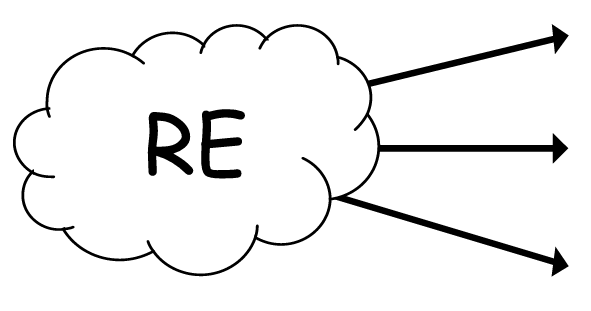 Read the passage carefully. Underline the VERBS in blue and ADVERBS in orange .
Make a list of them.

Simon whistled for his dog. When Webster heard his master, he scampered quickly to the tree. Simon told him to lie down and he gently removed hair from Webster's tail.
Webster fondly licked his master's face, totally unaware of what was happening. Simon turned to give his dog's hair to the little goblin. To his amazement, there was no goblin sitting on the rose bush. Webster wagged his tail joyfully and Simon laughed when he realised he had only been dreaming.
Activity 3
To speak with fluency and the proper body language [lo 2.4.1]
LET YOUR IMAGINATION SOAR! CAPTURE THE CLASS . . .
You reached into your jacket pocket, only to discover a very strange and wonderful object! You had bought it many months ago and had forgotten all about it!
What is it? Describe it!
Where did you get it?
What is its purpose?
Do you plan to do something special with it?
Use your imagination and amaze your teacher and friends. You may use 'props' and dress up to make your presentation even more captivating!
Assessment
LEARNING OUTCOME 2: SPEAKING The speaker is able to communicate effectively in spoken language in a wide range of situations.
Assessment Standard
We know this when the learner:
2.4 uses appropriate words and structures for different purposes and audiences:
2.4.1 uses language with the appropriate degree of formality (register) in different situations (tone, choice of words and style, body language);
LEARNING OUTCOME 6: LANGUAGE STRUCTURE AND USE The learner will know and be able to use the sounds, words and grammar of the language and interpret texts.
Assessment Standard
We know this when the learner:
6.1 works with words:
6.1.1 uses prefixes, stems and suffixes to form words;
6.2 works with sentences:
6.2.5 identifies and uses nouns, pronouns, verbs, adverbs, adjectives, prepositions.
Memorandum
Activity 1
1. feed
2. exclaimed
3. gobbled
4. laugh
5. stand
Activity 2
Own, but here are some suggestions.
SUPER +
Superhuman: more than human
Supervise: watch over
Superman / superwoman: more than man / woman; having exceptional powers
Superlative: of the highest degree
Superstructure: a structure built on top of something else
Superstore: a very large shop
Supercomputer: a very powerful mainframe computer
Superstar: extremely famous and successful performer or sports star
PRO +
Provide: make available for use
Projector: device for projecting studies or film on a screen
Prolong: continue for a long time
RE +
Reverse: to move backwards
Re-invent: to invent again
Recuperate: to get better again
Verbsadverbs
1. whistled 1. quickly
2. heard 2. gently
3. scampered 3. fondly
4. told 4. totally (It tells us more about the adj. unaware in this case.)
5. removed 5. joyfully
6. licked 6. only
7. was happening
8. turned
9. was
10. wagged
11. laughed
12. realized
13. had been dreaming