Natural sciences
Grade 4
Matter, substances and materials
Module 56
The value of building material as a resource
Activity:
To appreciate the value of materials as a resource in the building of houses
[lo 1.2.1, 2.2.1, 3.2]
Building materials
When a house is built the materials used are either natural or are manufactured. Here is a picture of a house. Colour in the natural materials yellow and the manufactured materials red.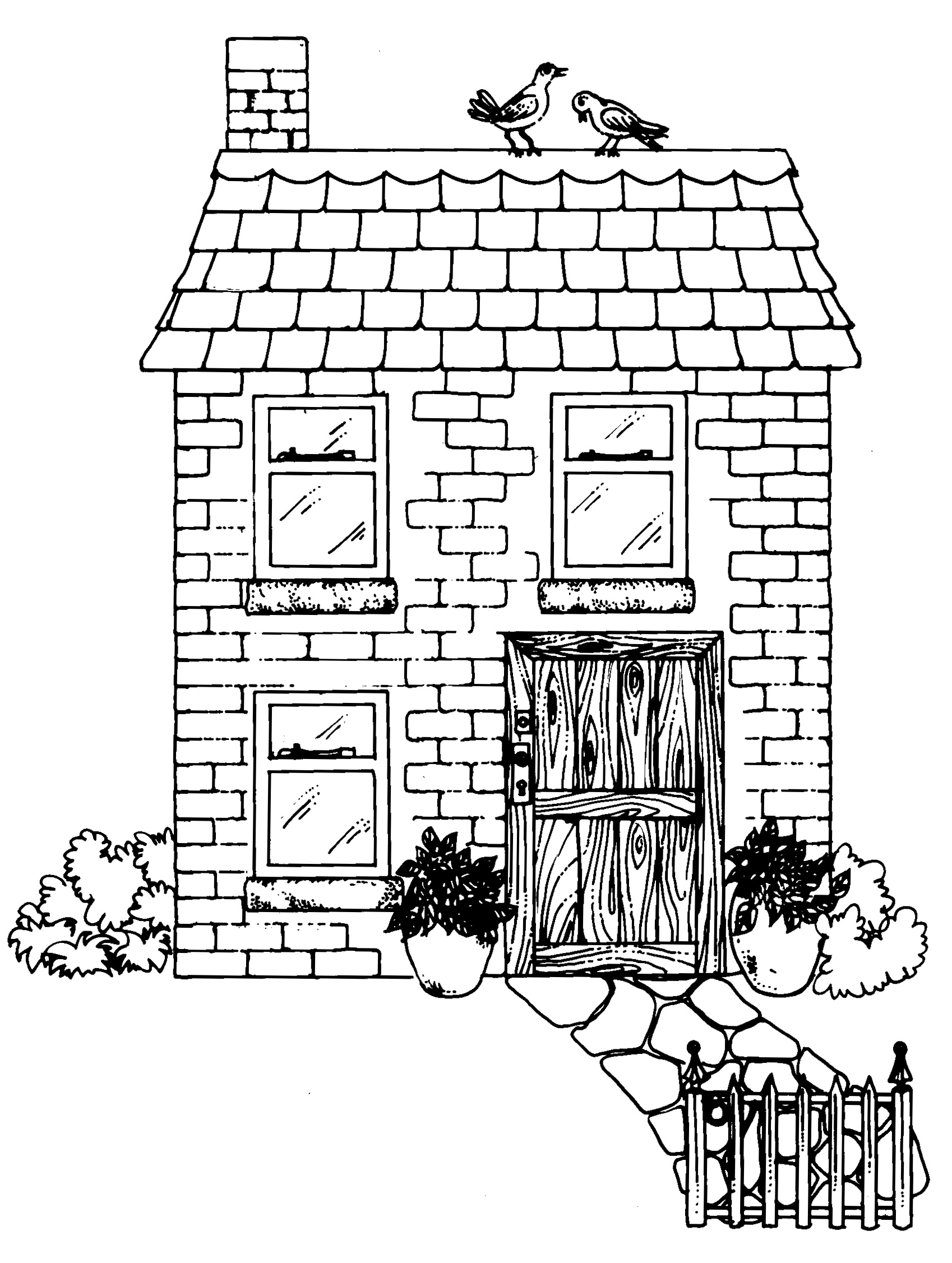 Wood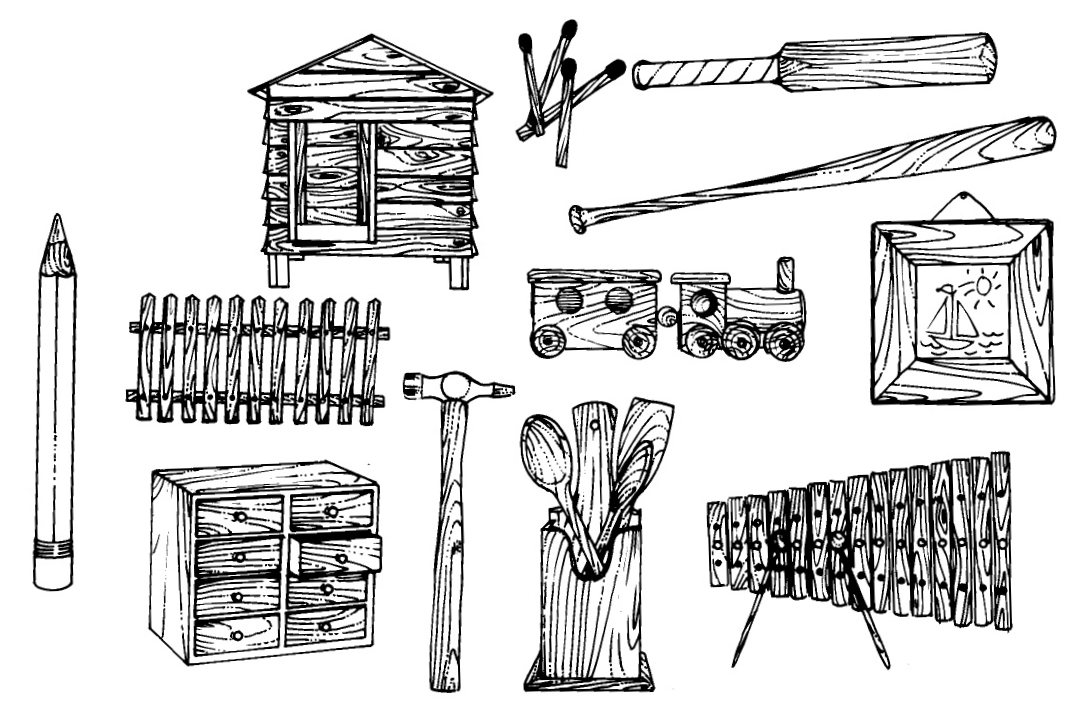 One of the natural products that are used to build the house is wood.
Wood is a wonderful resource. Divide the class into six groups. Give three minutes to list everything that is made of wood in:
the classroom
your room at home
the sitting room in your house
the kitchen
on the school grounds
in the school hall
1. What conclusion can you draw from this?
My conclusion is
2. Write to SAPPI to ask for posters for your class.
Bricks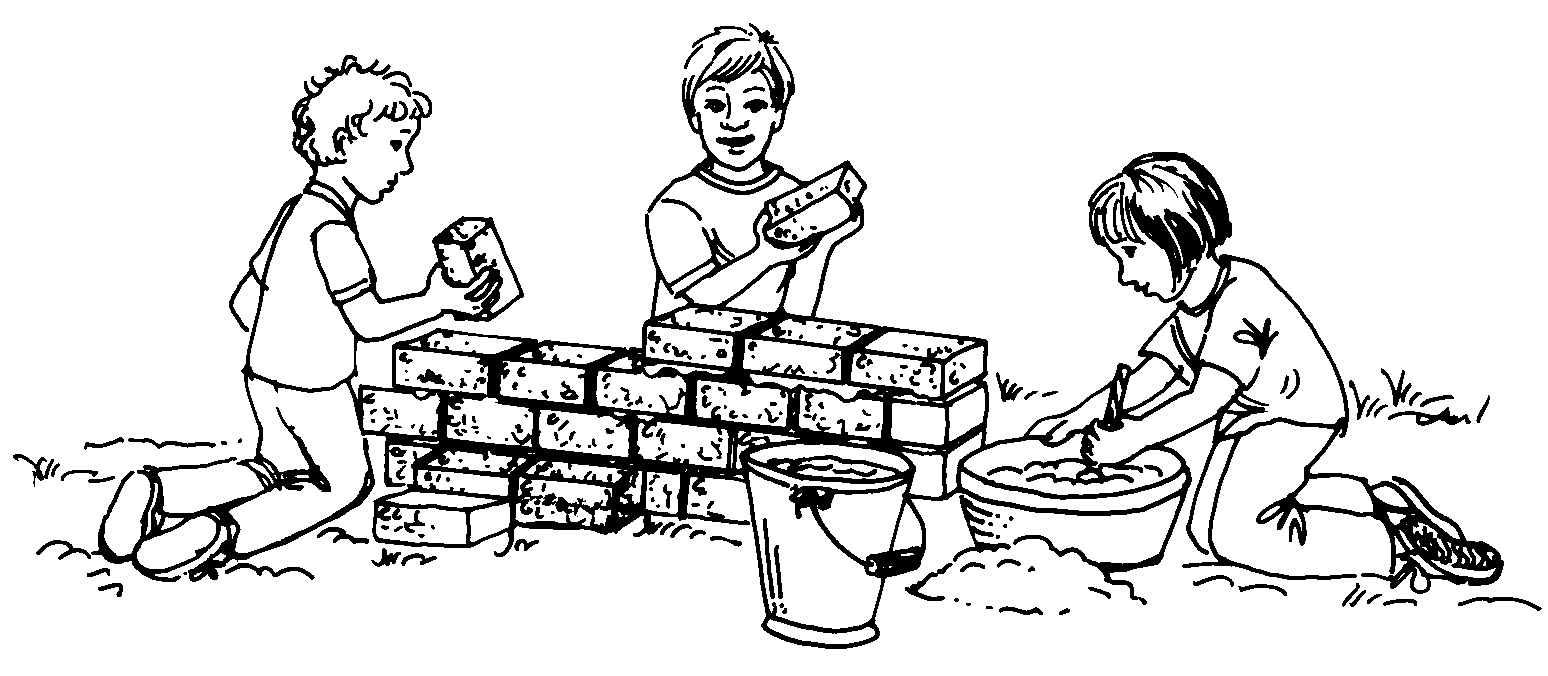 When a house is built most builders use bricks. Complete the following sentences by using the following words .
bulldozers, clay, straw, cheap, difficult, kiln, 10 000, India, bricks, machines, baked, wire, heavy, strong, easy, sun, harder, rots, mud, length
When a house is built builders must make a choice of what they will use to build with.
Stone is …………………. , expensive and ……………….. to work with and
wood ………………….. if one does not maintain it. But bricks can be made
from ………………. or ………………… which are easily obtainable. It is
usually fairly …………………. and …………………. to make bricks. Bricks
are easy to work with and make …………………………. walls.
About ……………….. years ago the first bricks were made in the Middle East.
They were made of mud baked in the sun. The brick makers soon discovered
that if bricks were ……………………. in a fire they became
……………………...
In countries like Malawi and ……………………… mud
bricks are still used. The mud is mixed with ……………………..
and then pressed together and left in
the ………………………………….. to dry.
At brick-kilns in our country so much clay is used that …………………………..
are need to move the clay. The clay is mixed in ………………………… and is
pressed into long tubes. ……………………….. cutters are used to cut the
tubes to the right ……………………..
The bricks are dried and then fired in a ………………….. Modern kilns can make up to 80 000 ……………………. a day.
To write with
Thousands of years ago people used all sorts of ways to write. They used materials from animals, stone, plants and clay. They wrote and drew on papyrus, bark, animal skins and stone.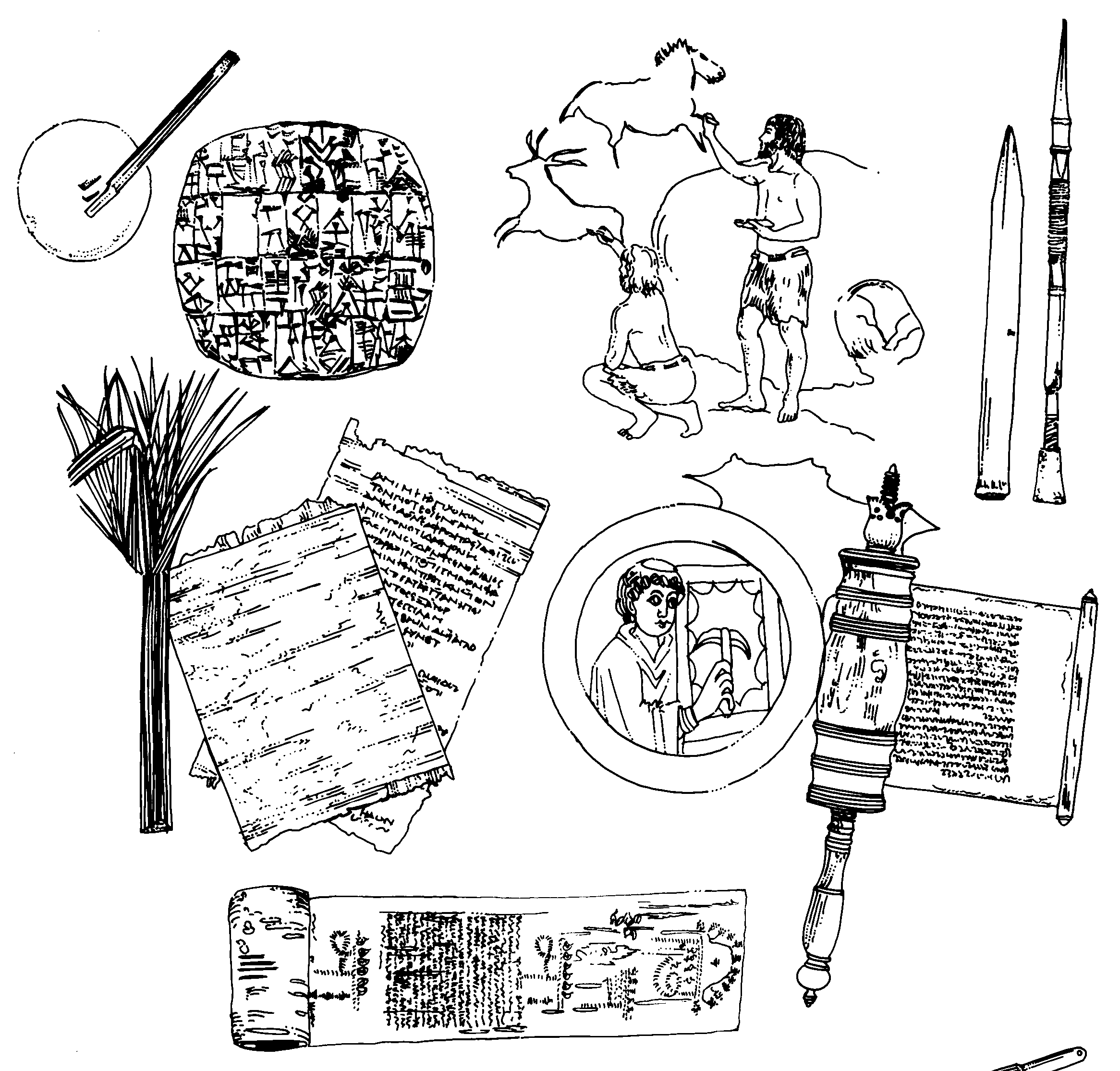 Today it is much easier. We simply go to the shops and buy the most wonderful writing utensils. All of these are made of different kinds of matter.

Think of someone from the past who has fascinated you. Send a short SMS message to him or her to show how the technology of writing has changed over the years.
Write the message on the cell phone.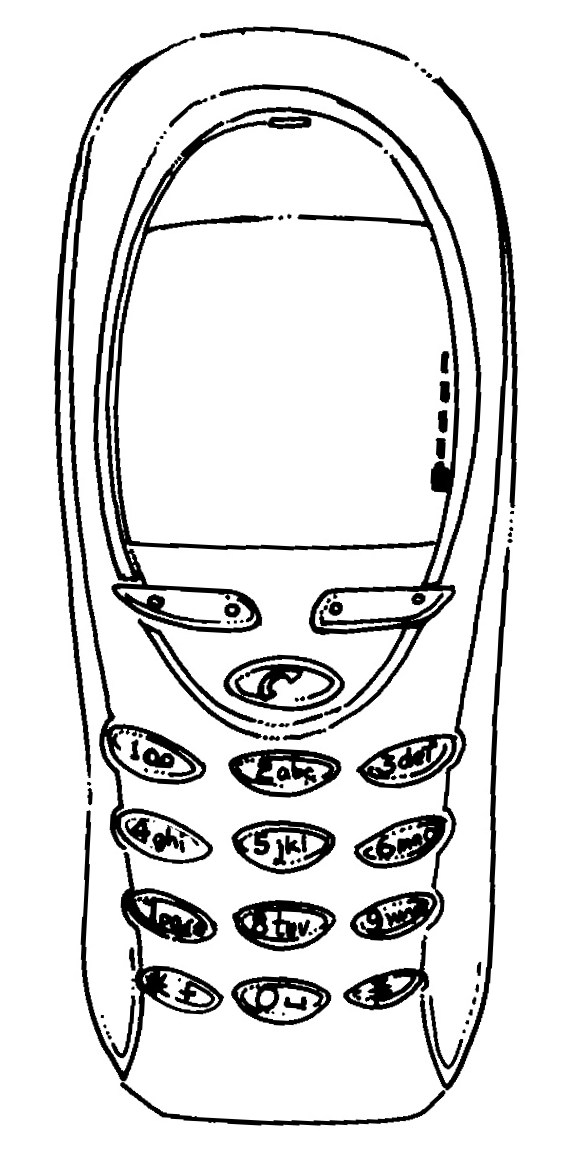 Assessment
LEARNING OUTCOME 1: SCIENTIFIC INVESTIGATIONS The learner will be able to act confidently on curiosity about natural phenomena, and to investigate relationships and solve problems in scientific, technological and environmental contexts.
Assessment standard
We know this when the learner
conducts investigations and collects data:
notes and remarks on obvious changes or interesting details.
LEARNING OUTCOME 2: CONSTRUCTING SCIENCE KNOWLEDGE The learner will know and be able to interpret and apply scientific, technological and environmental knowledge.
Assessment Standard
We know this when the learner
categorises information: sorts objects and organisms by a visible property.
LEARNING OUTCOME 3: SCIENCE, SOCIETY AND THE ENVIRONMENT The learner will be able to demonstrate an understanding of the interrelationships between science and technology, society and the environment.
Assessment standard
We know this when the learner
understands the impact of science and technology: identifies features of technological devices around him or her, and tells about their purpose and usefulness.
Memorandum
Building materials
Natural materials: colour in yellow.
Other materials: colour in red.
Bricks: Cloze Technique
Heavy,
difficult,
rotten,
mud,
clay,
cheap,
strong,
10 000, baked, harder
India, straw, sun
Bulldozers, machine, wire, lengths
Kiln, bricks
To write with:
Children do not know the old ways of writing. If there is time read old-fashioned articles or stories and watch suitable videos.
You all know SMS messages well.