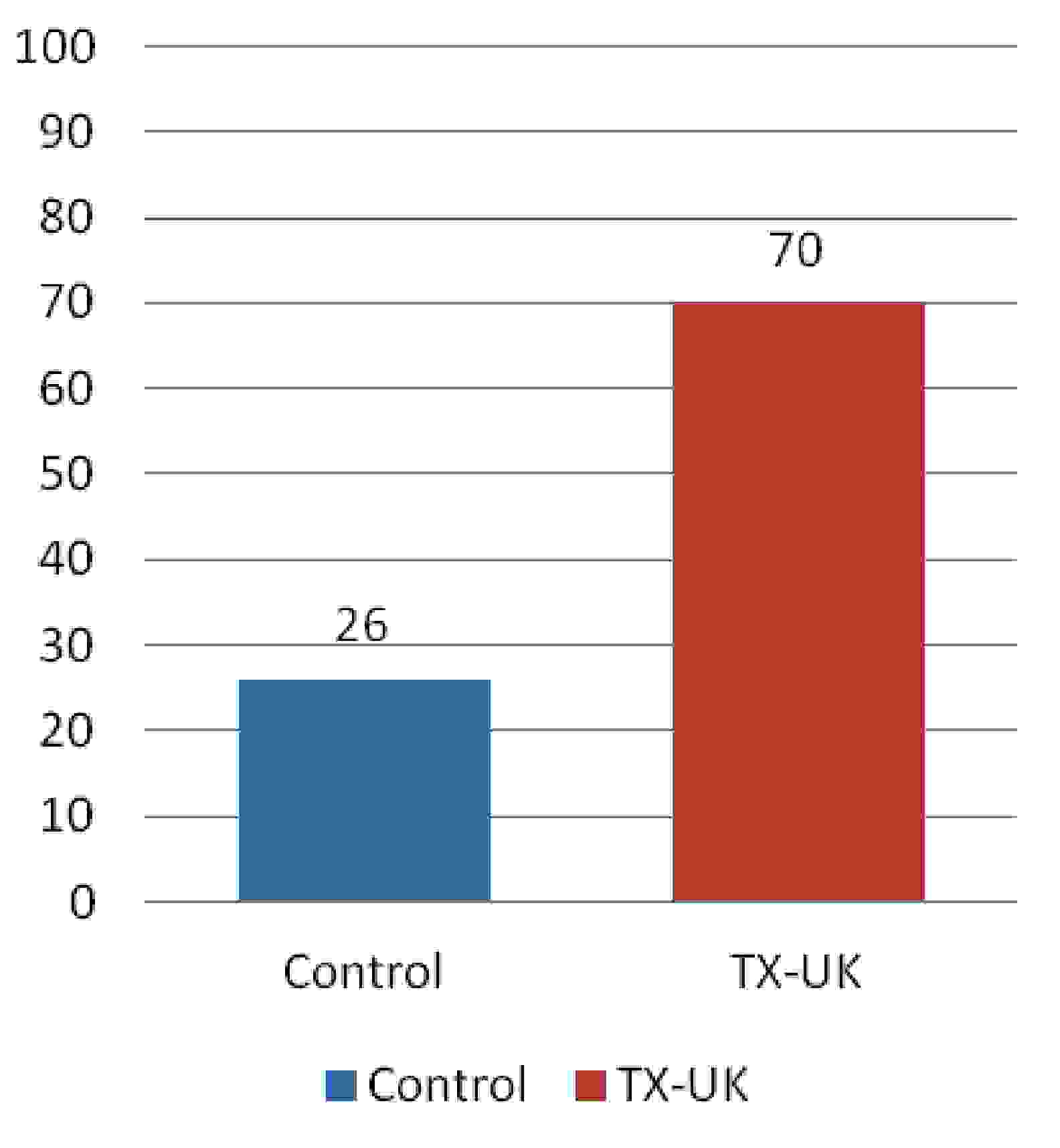 The second question explored the nature of the academics' involvement in the identified collaborations. This tested whether they saw their involvement as being:
Basic Research, where by pure basic research is research carried out for the advancement of knowledge, without working for long-term economic or social benefits and with no positive efforts being made to apply the results to practical problems or to transfer the results to sectors responsible for its application. (OECD, 1993).
Applied Research, whereby applied research is original investigation undertaken in order to acquire new knowledge. It is, however, directed primarily towards a specific practical aim or objective, (OECD, 1993).
Commercial, where their work is related to developing a product or process.
The results shown in [link] , show that while a greater proportion of Commercial Research is undertaken by the Control cohort, when combined with Applied Research the proportion is greater for the TX/UK cohort.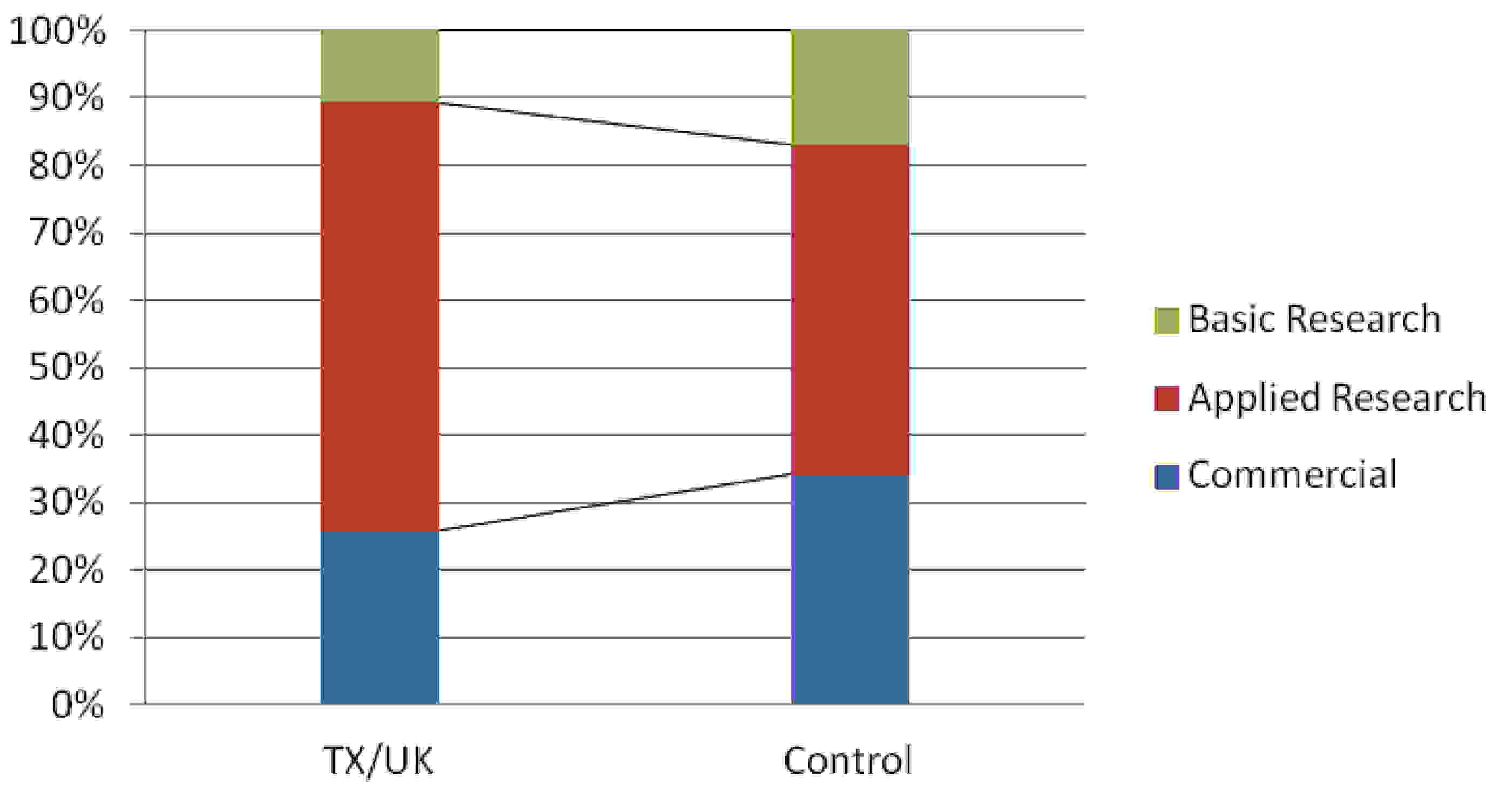 Nature of interest
Both groups were asked about the nature of their interest in the collaboration ( [link] ): this being to explore the specific aspiration in terms of outcome of the collaborations. The general trend across both cohorts is a slight decrease in Commercial and Applied Research outcomes. Compared with [link] it can be seen while there is increased interest in Basic Research outcomes within the TX/UK cohort, this is accompanied by a decrease in interest amongst the Control cohort for commercial outcomes.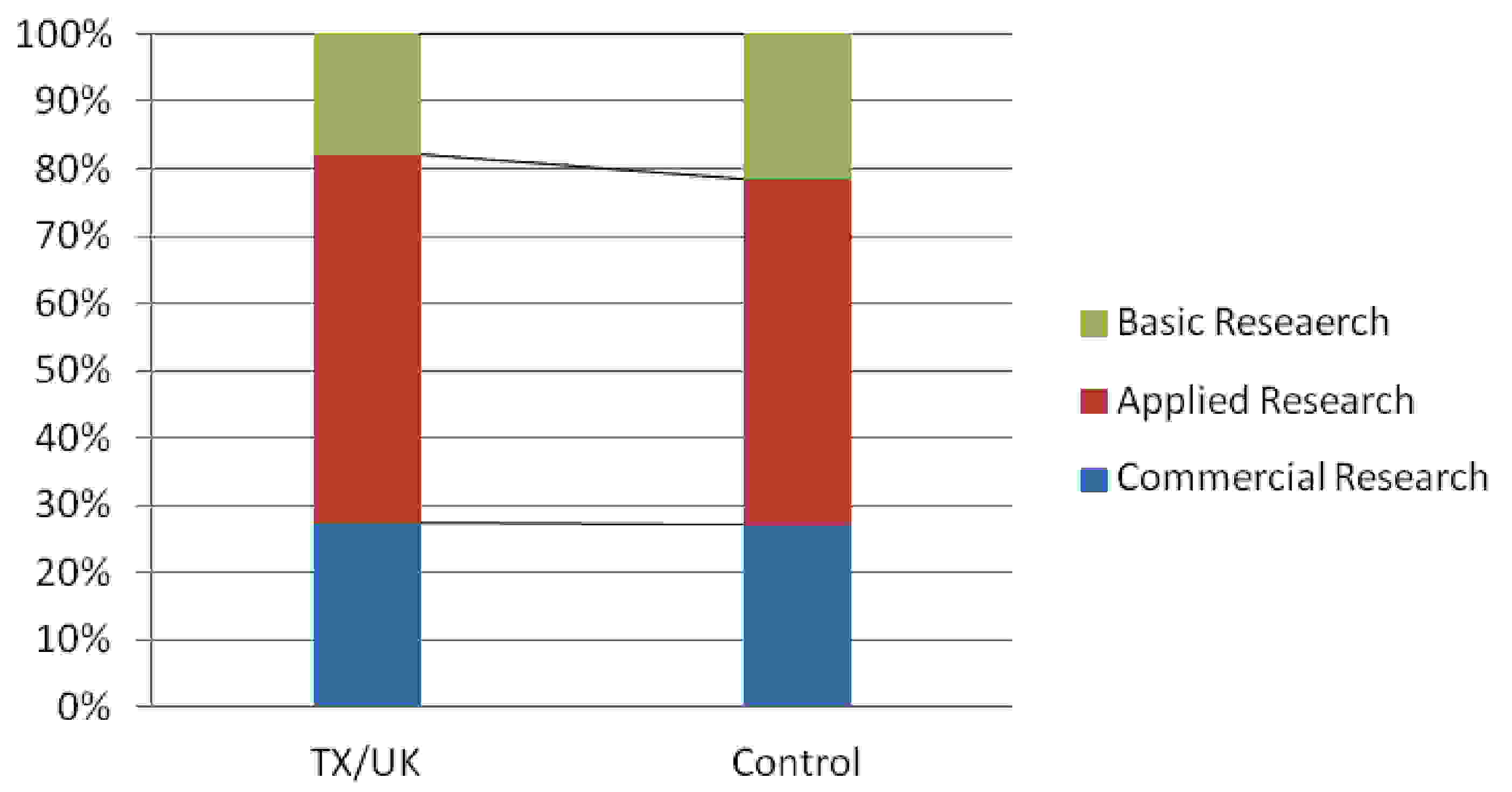 What has this led to?
The outputs of academic research were also explored. The most startling of the findings was when the two groups were asked what has their collaborations led to in terms of output. Considering equal numbers of participants in both cohorts, the TX/UK cohort delivered 48% more outputs from their collaborations than the Control group (see [link] ). This rather crude measure gives equal value to both academic and commercial outputs. However, within the overall findings this trend remains for almost every individual type of output.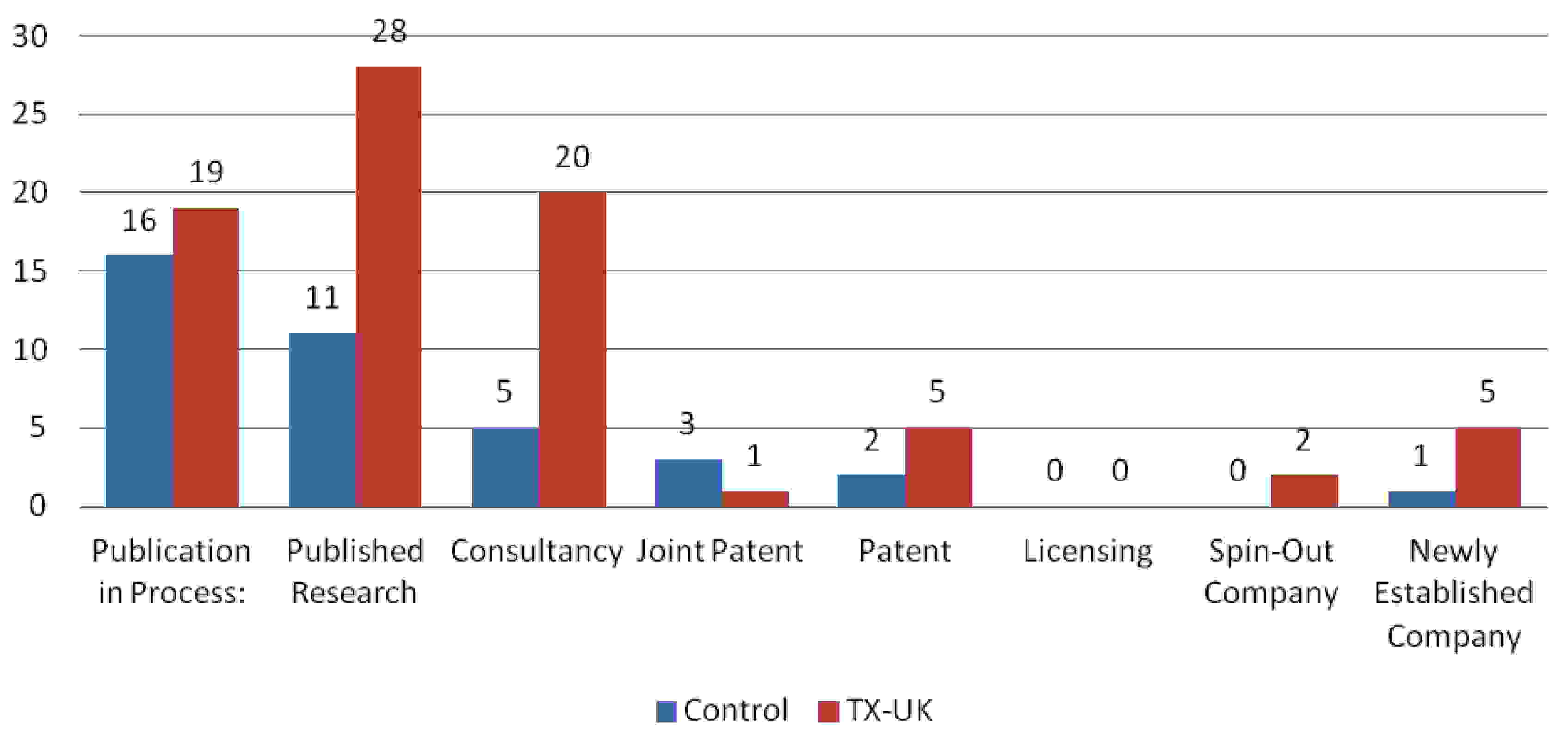 Measurement of impact
It can also be seen ( [link] ) that there is a high proportion of publications that are in process by both groups yet there was 44% more amongst the TX/UK Collaborative cohort than amongst the Control cohort.
While the outputs of publications is important to the RAE standing of the university and plays an important role in the amount of research funding the university would obtain after the exercise it is the more relevant economic key performance indicators (KPI's) of the two research groups which are of interest within this study.
Within this study consultancy was able to be captured and although both groups engage in consultancy activities the TX/UK researchers are 60% more engaged in consultancy activities than the control research group, this could infer that those researchers within research collaborations networks have a greater opportunity to gain consultancy through the network.