Mathematics
Number concept, addition and subtraction
Subtraction
Educator section
Memorandum
Leaner section
Content
Activity: to use a series of techniques to be able to do calculations [lo 1.10]
1. A pocket calculator is very helpful in calculating answers, but it is useless if one does not understand what one reads. Work with a friend. Follow the steps of the flow diagrams and draw a circle around the first correct answer. First make sure that you know what to do!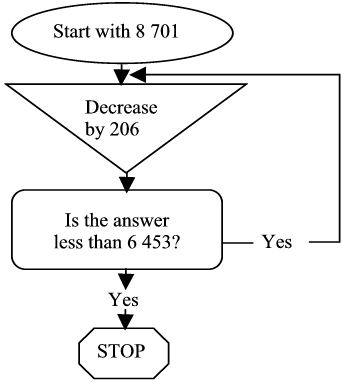 a)
b)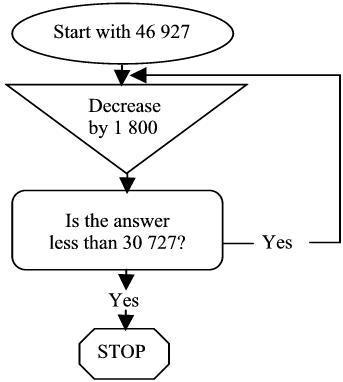 Assessment
Learning Outcome 1: The learner will be able to recognise, describe and represent numbers and their relationships, and to count, estimate, calculate and check with competence and confidence in solving problems.
Assessment Standard 1.10: We know this when the learner uses a range of techniques to perform written and mental calculations with whole numbers.
Questions & Answers
Receive real-time job alerts and never miss the right job again
Source:  OpenStax, Mathematics grade 5. OpenStax CNX. Sep 23, 2009 Download for free at http://cnx.org/content/col10994/1.3
Google Play and the Google Play logo are trademarks of Google Inc.
Notification Switch
Would you like to follow the 'Mathematics grade 5' conversation and receive update notifications?