Natuurwetenskappe
Graad 5
Materiaal
Module 28
Natuurlike materiale
Aktiwiteit:
Om die aard en gebruike van natuurlike materiale te bespreek
[lu 1.1; 1.2.1; 1.2.2; 1.3.1; 3.2]
1. Hout
Hout kom van bome wat dwarsoor die wêreld òf natuurlik groei, soos in woude, òf deur die mens in die vorm van plantasies aangeplant word.
Wanneer bome, veral in plantasies, volgroei is, word dit afgekap. Dun hout, soos takke en die stamme van swak bome, word verpulp om papier te maak. Dik stamme word na die saagmeule vervoer. Daar word dit in planke gesaag en gedroog. Droë hout word timmerhout genoem.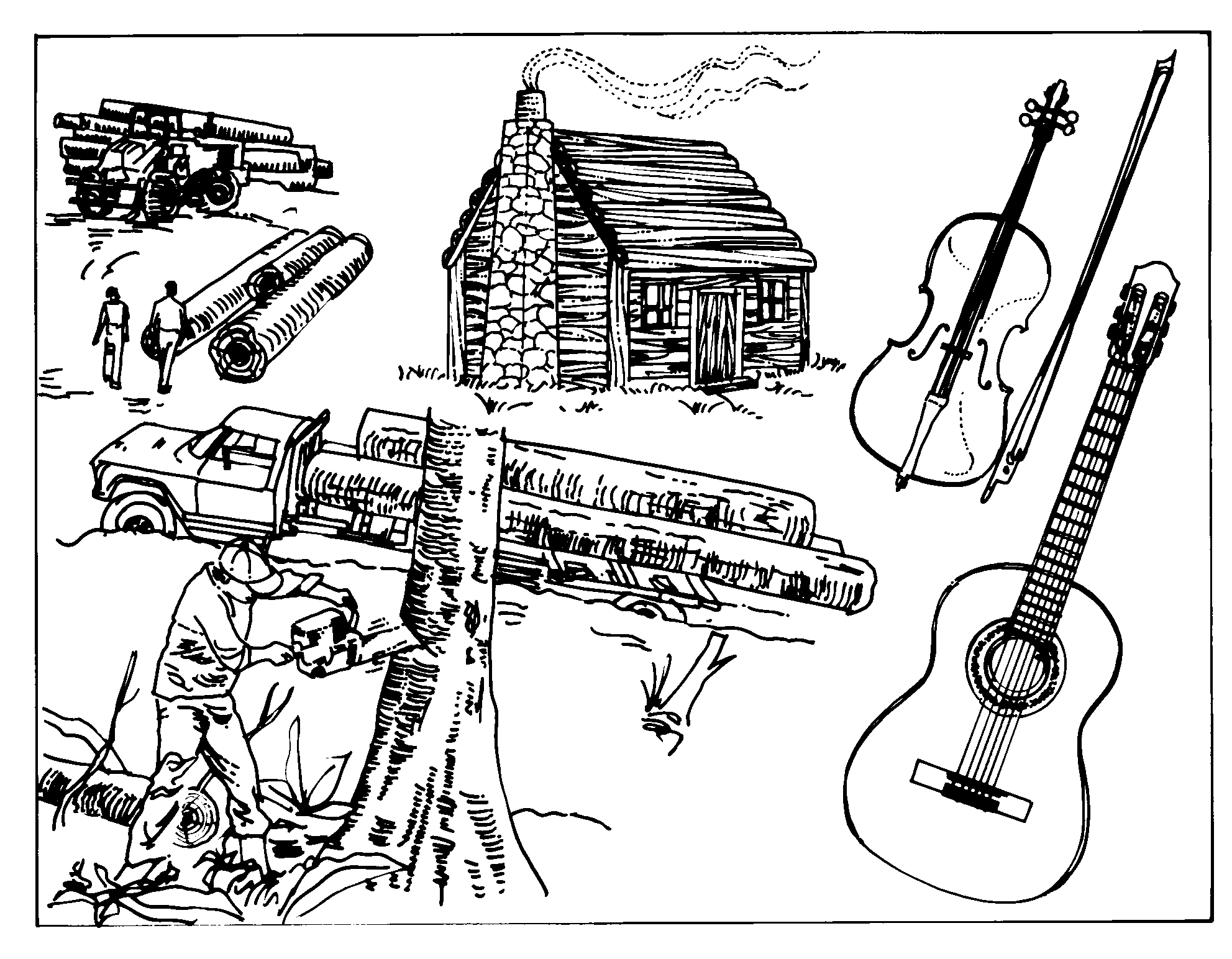 Hout kan vir baie dinge gebruik word, soos vir meubels, deure, kissies en speelgoed. Hout kan ook gebruik word om huise te bou. Musiekinstrumente soos die kitaar en viool word ook van hout gemaak. Die wiel van 'n wa is ook destyds van hout gemaak.
Die verpulping van hout vir papier word in fabrieke gedoen. Die hout word met water en chemikalieë gemeng en in dun, gladde velle uitgerol en gedroog om as papier gebruik te word.
Ander gebruike van hout
Kyk na jou potlode of potloodkryte. Waarvan is dit gemaak?
Afvalplanke word dikwels in informele nedersettings gebruik om vinnig 'n "huis" aanmekaar te slaan, aangesien dit darem skuiling bied.
In tropiese lande waar dit baie reën, word houthuise dikwels op pale gebou sodat die inwoners droog bly gedurende die reënseisoen en ook om ongewenste "gaste", soos slange, uit te hou.
Indien hout goed versorg word, kan dit wisselende weersomstandighede weerstaan en huisbewoners teen koue of hitte beskerm.
Navorsing:
Groepwerk
Maak 'n plakkaat met die volgende inligting:
Hoe hout gebruik word in die boubedryf
OF
Produkte wat van hout gemaak is
Prente of sketse ter illustrasie sal in jul guns tel.
2. Keramiek en klei
Daar is volop klei in die kors van die aarde beskikbaar. Nie alle klei is op dieselfde manier saamgestel nie. Keramiek word gevorm deur klei wat gebak word. Verskillende soorte klei gee verskillende soorte keramiek.
Kyk watter voorwerpe van keramiek gemaak word.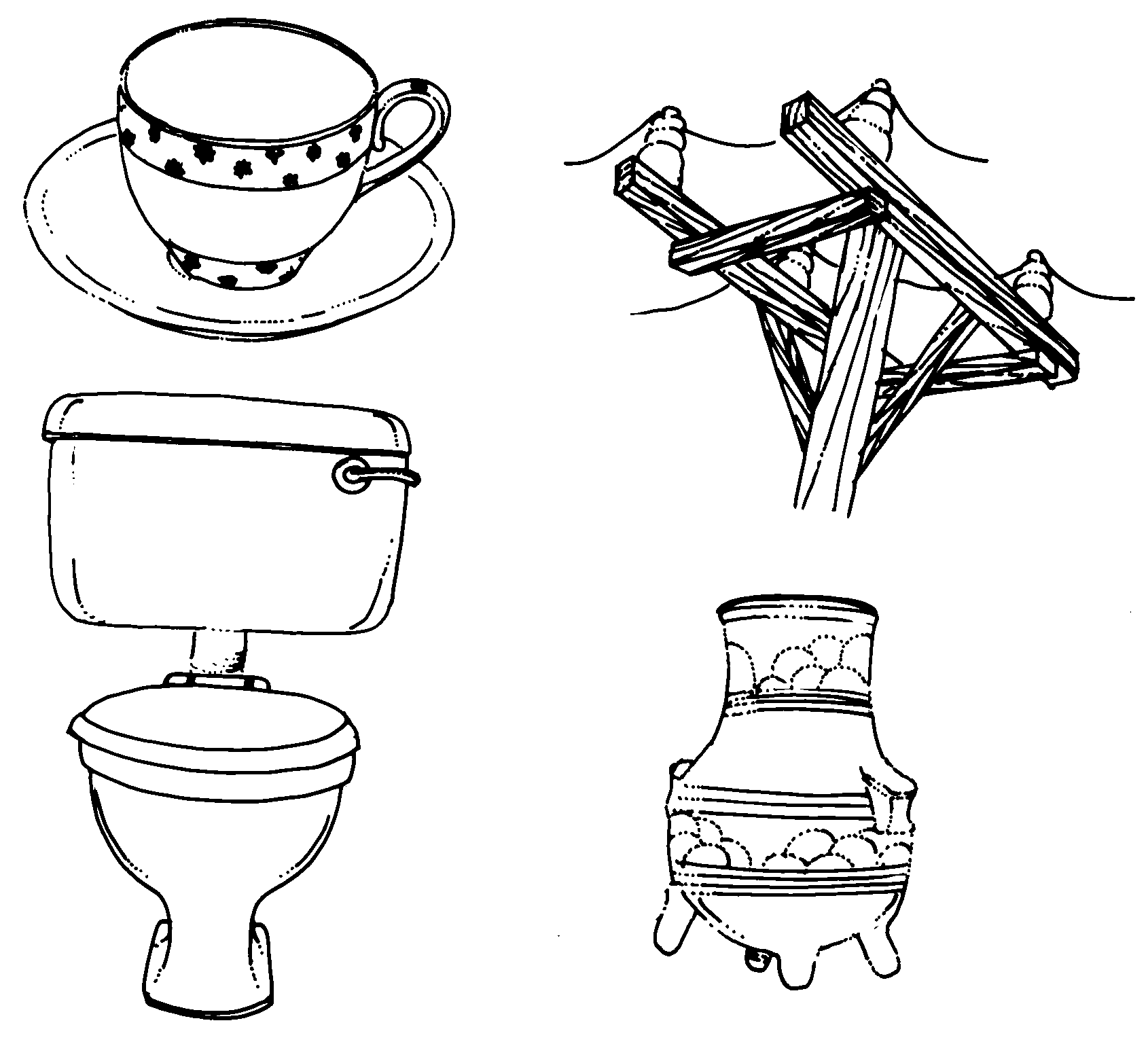 Keramiek word as elektriese isoleerders gebruik – dit verhoed dat elektrisiteit in die staalstutte of -rame vloei.
Kom ons observeer hoe 'n keramiekpot uit klei gemaak word:
1. Klei wat klam is, kan makliker in 'n spesifieke vorm geskep word. So lyk die samestelling van nat klei: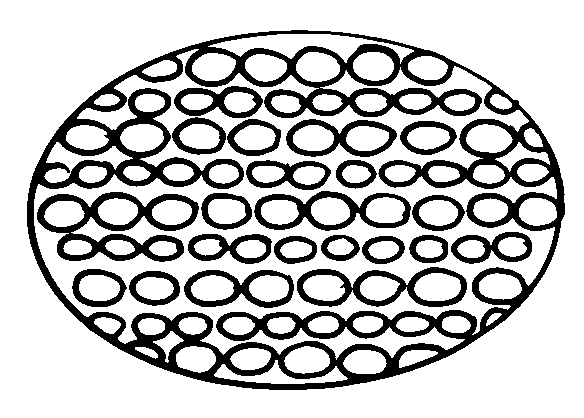 2. Nadat 'n kleipot gemaak is, word dit teen kamertemperatuur gelaat om stadig droog te word. Die deeltjies of molekules water in klei verdamp en die klei krimp en word hard.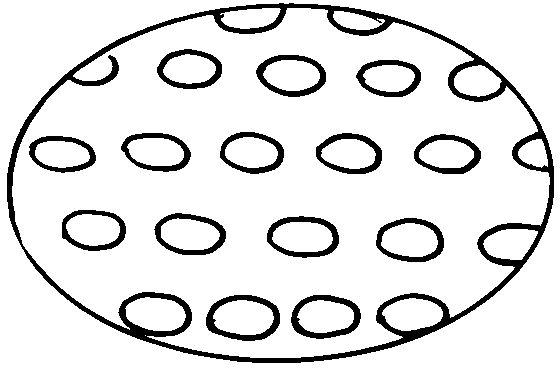 So lyk die samestelling van die klei nou.
3. As die klei droog is, word dit in 'n pottebakkersoond gebak (erdeware teen ± 980°C en steenware teen ongeveer 1 200°C tot 1 700°C).
So lyk die samestelling van die klei nou.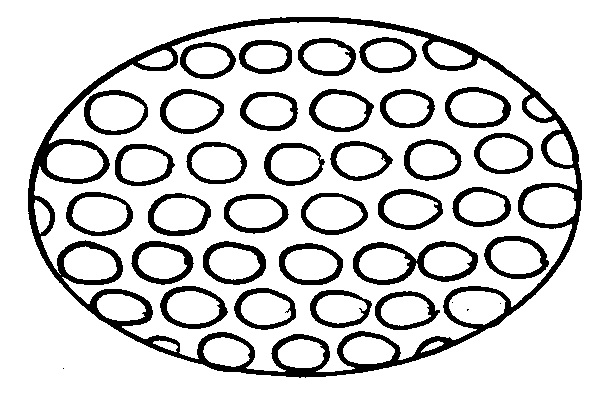 Nou is daar te min ruimte tussen die deeltjies klei of molekules om water deur te laat.
Opdrag 1:
Kyk na die keramiekpot met blomme en verduidelik die volgende: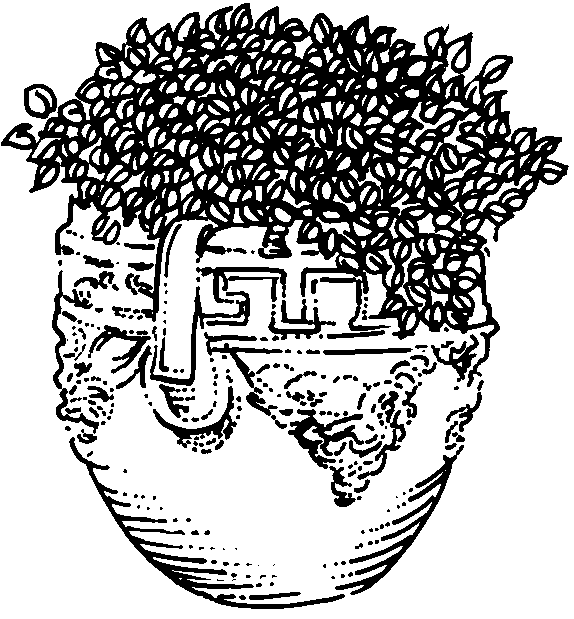 Hoe bly die blomme vars?
Waarom lek die pot nie?
Dink jy vloeistowwe kan in keramiekhouers gehou word?
Noem 'n paar voorbeelde waar keramiek daagliks gebruik word:
Waarvoor het mense lank gelede klei gebruik?