Geography
Grade 5
The physical structure of south africa
Module 8
The physical features and mountains
Activity 1:
To study the accompanying map of the physical features of south africa
[lo 1.1]
Study the map provided below (physical features of the RSA), and then colour it correctly according to the colour key. Use your atlas as an aid.
Look at the green band along the coast. Why is it green?
What colour is the largest part of the RSA? Why is it this colour?
Where are the highest parts of South Africa? What is their colour on the map?
Insert the names of the mountain ranges that have been indicated on the map (figure 4) in the table (p. 10).
Indicate the position of Mont-Aux-Sources and Thaba Ntlenyana on the map.
What does the following mean?
Karoo chain
Coastal chain
How can one deduce from the map that the plateau falls/drops from the highest easterly parts/regions/areas? In which direction does the plateau fall/drop?
Physical features of the RSA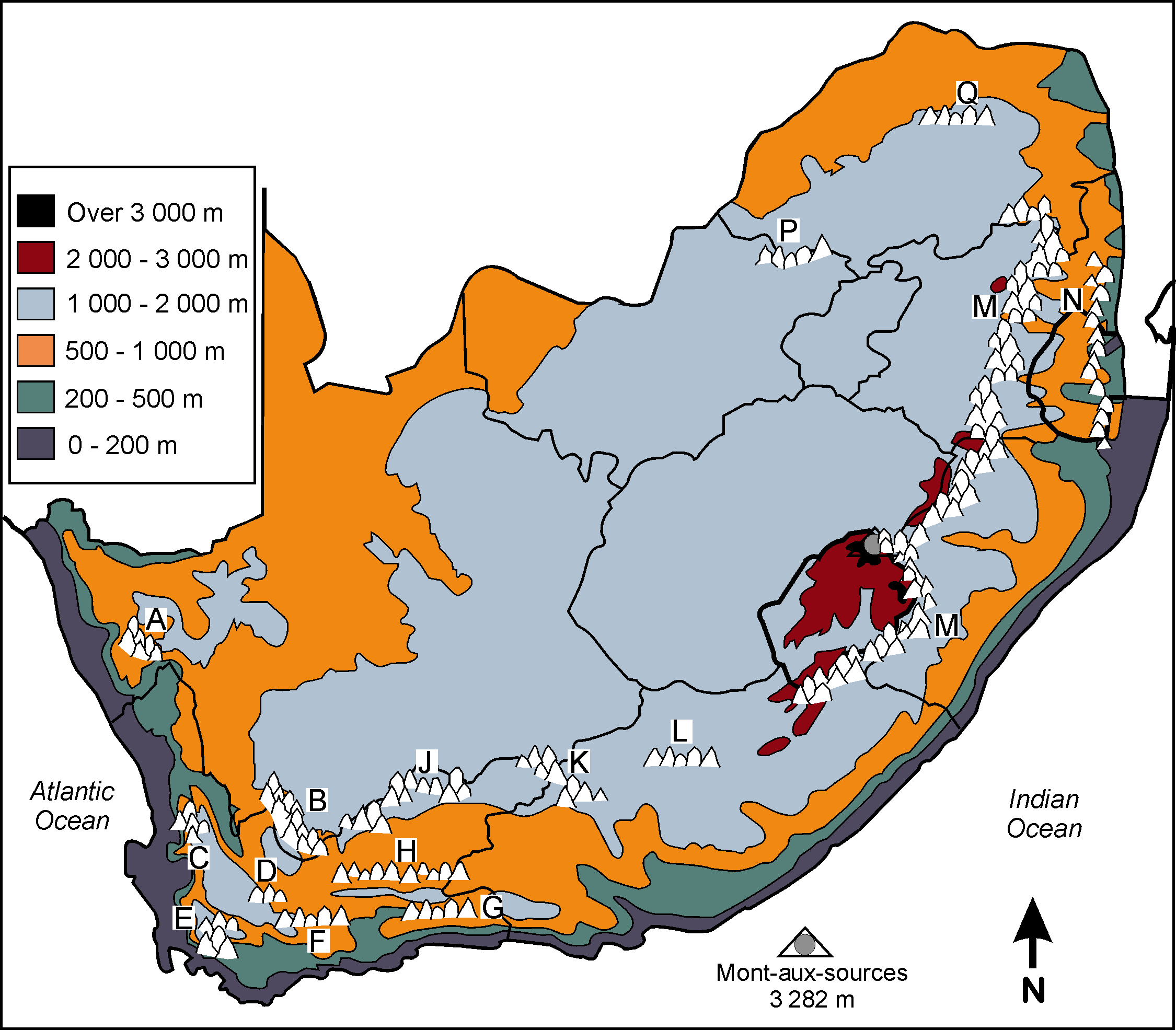 Figure 4
TABLE…………………………………………………………………………………………………..
A
B
C
D
E
F
G
H
I
J
K
L
M
N
O
P
Q
Activity 2:
To compile a memory map
[lo 1.3]
Draw a memory map of what you have learnt up to now. Compare it to the memory map below.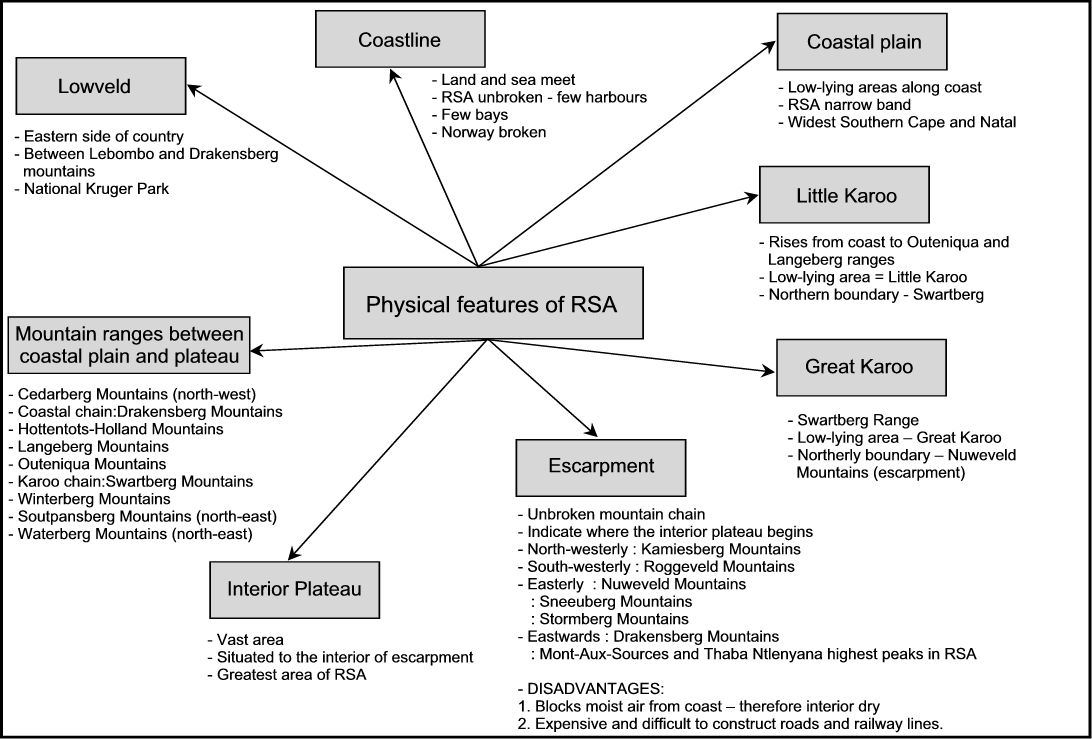 Assessment
LO 1
GEOGRAPHICAL ENQUIRY
The learner will be able to use enquiry skills to investigate geographical and environmental concepts and processes.
We know this when the learner:
with guidance, selects and uses sources of useful geographical information (including graphs, maps and fieldwork outside the classroom) [finds sources];
categorises information [works with sources];
draws sketch maps and/or plans from field observation and measurements [works with sources];
uses an index to find places on global atlas maps [works with sources];
demonstrates knowledge and understanding of the issue through projects, discussion, debate and charts [communicates the answer].
Memorandum
ACTIVITY 1:
Low-lying ( coastal plains)
Yellow/orange – plateau
Drakensberg Mountains (E) – purple/white
Swartberg and Winterberg Mountains together form the mountains that divide the Great and Little Karoo.
Drakenstein, Hottentots-Holland, Langeberg and Outeniqua Mountains together form one mountain range that divides the coastal plain from the Little Karoo.
Colour changes from purple/white to orange to yellow (from E to W).