Natural sciences
Grade 9
Energy, forces and machines
Module 19
Forces and friction
Activity:
Describing and applying the terms force and friction
[lo 1.2; lo 1.3; lo 2.3; lo 2.4]
The sketch that follows represents a brick lying on a table in front of you. Discuss ways in which the brick could be made to move and decide on one method. In science we indicate forces and the direction in which they operate by means of an arrow.
Indicate the possible directions of motion by means of arrows.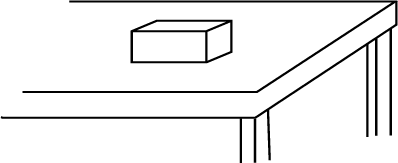 How would you define a force?
You could have applied tractive power (pull) or thrust power. When you stop pulling or pushing the brick, it stops moving or comes to rest. Why? Another simultaneous force that opposed the force that you were applying must have been in operation. This force is known as FRICTION .
List examples of friction from common daily experiences.
Assessment
Were you able to describe the term "force", indicate the lines of action on the sketch and provide examples of friction?
[LO 2.4]
Investigation: FORCES AND FRICTION
Use a stopwatch, a spring balance, a brick, a smooth piece of cardboard or perspex as big as the base of the brick, a length of string, some baby-powder and a skateboard.
Tie the brick to the spring balance, using the length of string.
Move the spring balance along slowly to bring the brick into motion, checking the balance to note the position of the needle when the brick begins to move.
Pull the brick over a distance of 5 metres – get someone to time this action and enter the information on a table.
Repeat this procedure, but secure the brick to the cardboard or perspex. Time the action and tabulate the details. Try to apply sufficient force for the needle to give the same reading as previously. Use same distance stretch for every procedure.
Repeat the procedure, but secure the brick to the skateboard.
Do three repeats of all of the above. Use baby powder as an alternative in all three and sprinkle on wheels of skateboard.
1. Why was it necessary to repeat the experiment three times?
2. Why did you get different time readings for the action when you pulled the brick only, the brick on cardboard or perspex and the brick on the skateboard?
3. Mention other methods by which friction can be reduced.
4. Think about a motor vehicle and list five examples to show that it is necessary to use a lubricant or some other method designed to reduce friction. Explain each example.
[LO 1.2; LO 1.3; LO 2.3]
Remember the following:
change the shape of an object;
increase or slow down the speed of an object;
redirect the motion of an object and
rotate an object around a fixed point.
There are forces of attraction or pull (tractive forces) and of thrust (push) and can both operate directly or over a distance.
Most forces, however, only come into operation when objects are in contact with one another.
Questions:
1. Provide an example of each of the following effects:
forces that operate when there is no contact
Activity: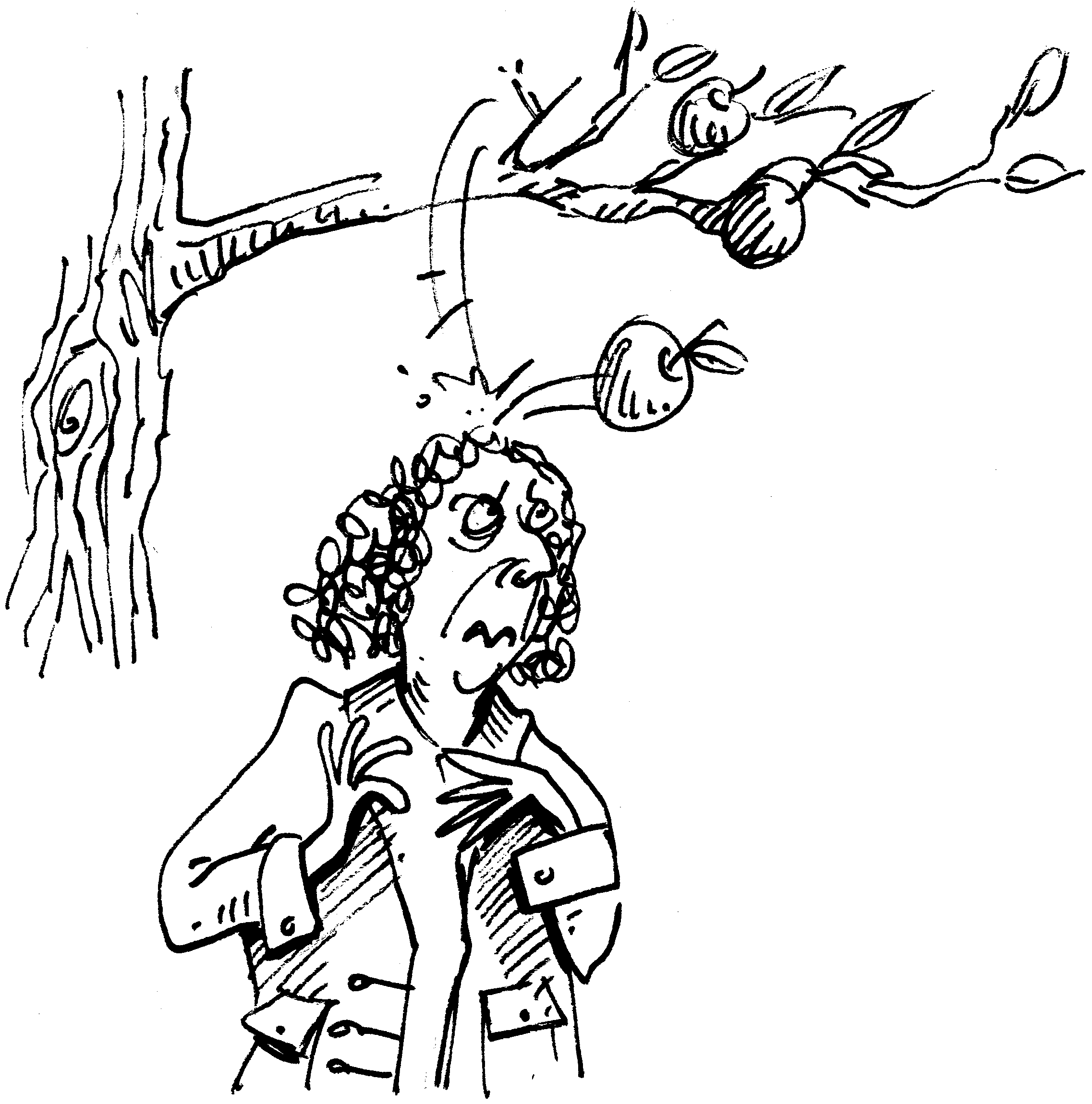 Researching a scientist who made an important contribution to science: Isaac Newton