Student assessment needs to be an integral part of online teaching and learning. With online education rapidly growing at the university level, faculty members need to have sound practices of assessment connected to the instructional process in order to produce optimal student learning. This paper looks at a specific assessment process and tool (Narrative/Analysis/Research Rubric) which are used in online courses in the educational administration department at a small Midwest university. The paper described the results of a survey of graduate students' perceptions related to this N/A/R Rubric and the assessment process used in online assignments. The results are examined to determine the benefits and feedback of the N/A/R Rubric. Results showed that students perceived this rubric as beneficial and meaningful in their online learning.
Ncpea publications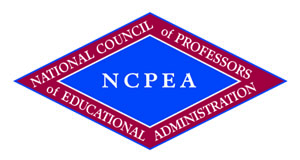 This manuscript has been peer-reviewed, accepted, and endorsed by the National Council of Professors of Educational Administration (NCPEA) as a significant contribution to the scholarship and practice of education administration. In addition to publication in the Connexions Content Commons, this module is published in the
NCPEA Handbook of Online Instruction and Programs in Education Leadership,
ISBN 978-1-4507-7263-1.
Editors

Janet Tareilo, Stephen F. Austin State University
Brad Bizzell, Virginia Tech
Associate Editors

Beverly Irby, Sam Houston State University
Rosemary Papa, Northern Arizona University
Thomas Valesky, Florida Gulf Coast University
Theodore Creighton, Virginia Tech
About the Author

Dr. Robert Thiede is Chairperson of the Educational Administration Department at Ashland University in Ashland, Ohio. In addition to the chair's duties, he teaches School Law, Leadership, Human Behavior in Administration, and Human Resources in Administration. Dr. Thiede spent 25 years as a superintendent in Ohio before coming to Ashland. He has published in several national and international journals and has presented papers at state and national conferences, including the NCPEA Conferences the last 3 years.
Literature review
Numerous studies have been conducted on various facets of online education focusing on e-learning and different methodologies used with online courses. However, the examination of the assessment of student's work completed online has been limited and sporadic. With online education generating the fastest growth among student enrollment in K-12 and universities, research needs to be conducted regarding the best instructional practices.
As online education moves into the mainstream educational world, a key question needs to be answered, "How do I know what my online students have learned?" There are no easy answers, but with a little creativity and flexibility, it can be discovered that the online learning environment opens up a host of new educational assessment possibilities. Meyen, Aust, and Issacson (2000) reiterate while assessment in an e-classroom continues to develop, with a host of advantages and disadvantages, it must be explored to provide assistance to instructors so that students receive optimal feedback. Assessment is no longer the periodic formal process of exams and graded activities, which may or may not be discussed with the class; it is now in the context of a one-on-one relationship with the e-instructor and each student in an online course (Meyen, Aust,&Issacson, 2000).