English first additional language
Grade 5
Module 18
Listening and speaking
ACTIVITY 1
TO LISTEN TO OTHER LEARNERS AND ENCOURAGE THEM TO SPEAK THEIR ADDITIONAL LANGUAGE [LO 1.5.1]
TO DESCRIBE A PROCESS [LO 2.3.3]
1. Jamie Oliver, the Naked Chef, plans in advance:
what he is going to cook and
how he is going to demonstrate it.
What do you think he has to keep in mind when preparing for a TV show?
What can he do to make his presentation easier and quicker?
You are now going to do a food demonstration!
Decide what you are going to make and plan your presentation well.
Write your recipe on small cards and
illustrate it in a suitable manner.
Use the space below for your rough notes.
ACTIVITY 2
TO PLAY A GAME IN ADDITIONAL LANGUAGE [LO 2.4.3]
TO USE SUBJECT-VERB CONCORD [LO 6.2.2]
Verbs are ACTION words!
(Tip : We know it is a verb by asking : "Can I ……….?)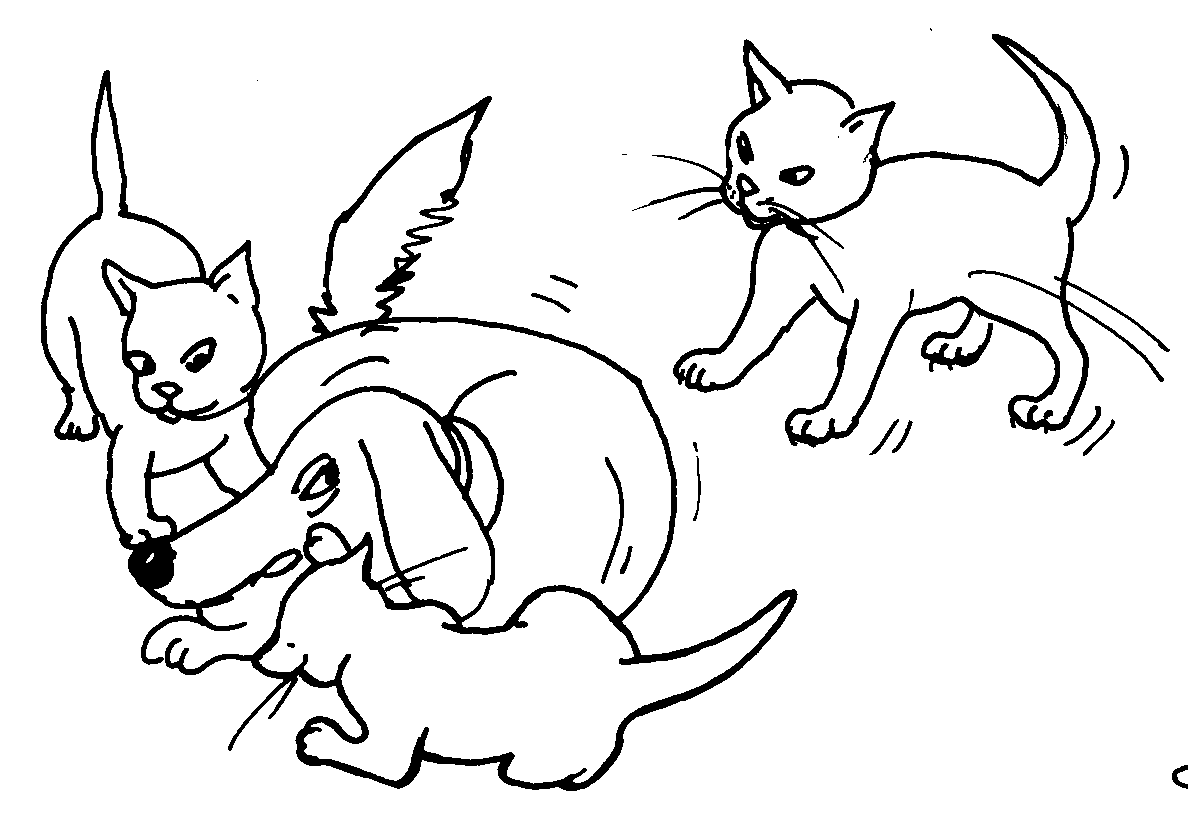 1. What is happening to Gemma in this picture?List FIVE actions:
The kittens are…
Well done! Have you realised that verbs tell what the action is?
Your educator will give you more examples of the various verbs (see Teachers' Guide).
2. Oops! Help! All the actions have been muddled in this recipe.
Gemma must have been too excited. Help her …
VANILLA FUDGE
450 g granulated sugar
50g butter
397 g full-cream sweetened condensed milk
150 g milk
1 tsp vanilla essence
Pack all the ingredients into a saucepan.
Pour over a low heat until the sugar and butter reaches, then eat steadily, boil quite frequently, until the mixture have dissolved the "soft ball" stage.
Stir the mixture in a pan until it stirring cloudy.
Not so easy ? If you are stuck, you may select the answers from those words below :
cut
eat
have dissolved
stir
butter
put
boil

pour
enjoy
pack
stirring
turns
beat
reaches
3. The following words are also verbs:

They can help other verbs or can be used on their own.
Underline the verbs in this exercise:
Eggs are the power behind brainpower.
Buy a bag of potatoes today, as they contain all the goodness.
I am buying this brand of dog food, because it is just what my dog deserves.
Fill each of the blank spaces with one of the following verbs:

The kittens _________ attacked Gemma while she _____ sleeping.
Gemma __ sniffing a nasturtium.
Did you know that nasturtiums ______edible?
I ____ arranging the petals in a salad.
She ______ eaten today.
The naughty kittens ____ stalking the dog.
She ______ sneezing from the pollen.
She ____ an inquisitive puppy.
Assessment
LO 1
LISTENING The learner will be able to listen for information and enjoyment, and respond appropriately and critically in a wide range of situations.
We know this when the learner:
1.2 understands oral instructions, directions and descriptions:
1.2.1 understands a sequence of instructions by responding physically (e.g. following instructions for a task);
1.5. respects other learners:
1.5.1 gives other learners a chance to speak.
LO 2
SPEAKING The learner will be able to communicate effectively in spoken language in a wide range of situations.
We know this when the learner:
2.1 interacts in an additional language:
2.1.1 asks and answers questions.