Mathematics
Geometry
Educator section
Memorandum
Learner section
Content
Activity: to draw enlargements and reductions of 2-dimensional figures [lo 3.3.2, lo 3.5]
Sometimes it is necessary to enlarge or reduce a figure. Think of a picture you want to photostat that has to fit into a smaller space, or captions that you want to enlarge to use as directions against the passage wall. Let's see how you do it on your own!
1. Use grid paper and:
1.1 enlarge the square three times;
1.2 reduce the rectangle once;
1.3 double the size of the triangle.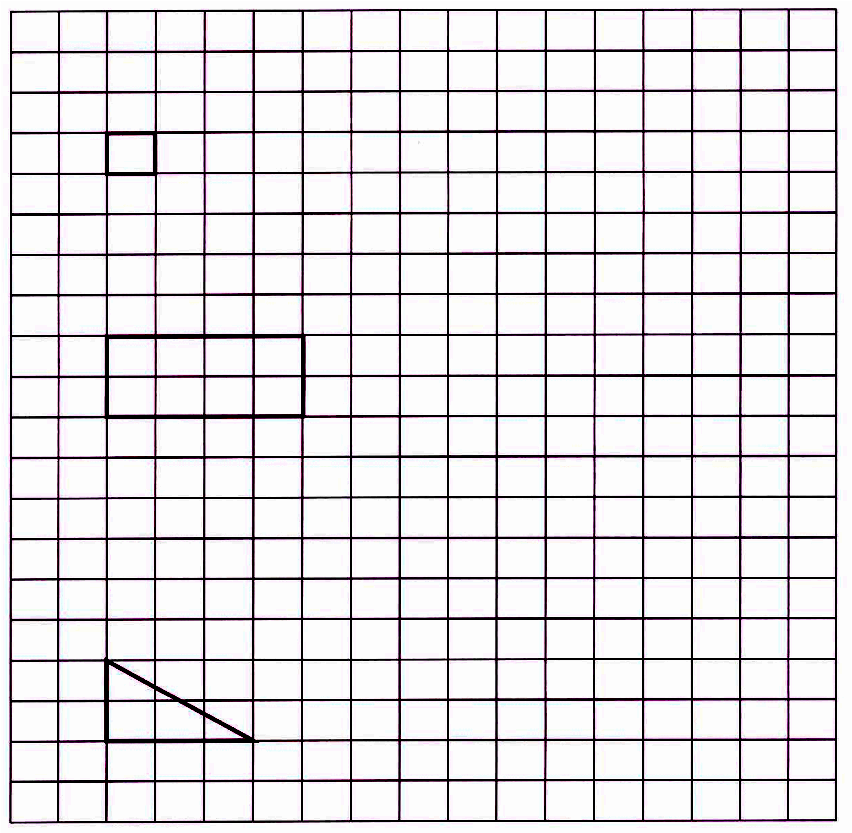 2. Now compare your drawings with the originals. What do you observe when you compare the shapes?
CHALLENGE!
Can you draw an exact copy of the elephant in the larger squares?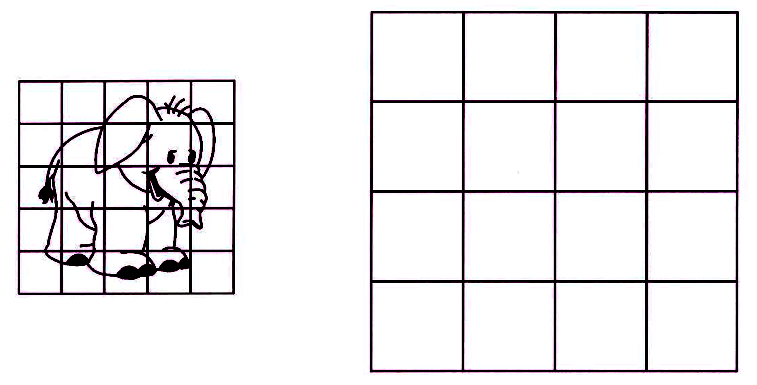 Assessment
Learning Outcome 3: The learner will be able to use appropriate measuring units, instruments and formulae in a variety of contexts.
Assessment Standard 3.3: We know this when the learner investigates and compares (alone or as a member of a group or team) two-dimensional shapes and three-dimensional objects studied in this grade according to properties listed above by:
3.3.2: drawing shapes on grid paper;
Assessment Standard 3.5: We know this when the learner draws enlargements and reductions of two-dimensional shapes (at least quadrilaterals and triangles), using grid paper to compare their size and shape.