Sosiale wetenskappe: aardrykskunde
Graad 8
Natuurlike hulpbronne
Module 8
Landbou, bosbou en indringerspesies
Landbou
Die grootste skade wat die mens die aarde berokken – en dus ook die ernstige bedreiging vir sy eie voortbestaan – word deur die landbou aangerig. Ontsaglike dele van die planeet se natuurlike grond-ekostelsels is reeds vernietig en deur kunsmatige landboustelsels vervang. In die proses word streke se lewensvatbaarheid en hul vermoë om hul klimaat te reguleer grootliks verminder of vernietig.
Van Suid-Afrika se oppervlakte word ongeveer 85 persent vir landbou en bosbou aangewend. Tog het slegs 45 persent van die land 'n reënval van meer as 500 mm per jaar en is slegs om en by 12 persent geskik vir die verbouing van gewasse. Die res bestaan hoofsaaklik uit veld wat vir weiding gebruik word.
Gebrekkige beplanning in die verlede het veroorsaak dat groot stukke goeie landbougrond vandag vir altyd verlore is. Verstedeliking, mynbou (veral aan die Witwatersrand en Oos-Transvaalse Hoëveld) en ander bedrywighede het ook hul tol geëis. Verder het onoordeelkundige bestuurspraktyke en die verbouing van ekologiese ongeskikte gewasse tot wydverspreide omgewingsaftakeling in die vorm van gronderosie en woestynvorming gelei. Die verlies aan grond, meestal weens verkeerde landboupraktyke, word geskat op tussen 300 en 400 miljoen ton per jaar.
Die ongelykhede in grondbesit in die Suid-Afrikaanse landbou is 'n kwessie wat ook aandag verg. Op die oomblik besit 'n geskatte 50 000 wit boere sowat 85 miljoen hektaar, waarvan omtrent 14,3 miljoen bewerkbaar is. Die 700 000 swart boere in die voormalige tuislande besit sowat 15 miljoen hektaar, waarvan slegs 2,3 miljoen verbroubaar is.
Aktiwiteit 1:
Om die misbruik van landbougrond te identifiseer en voorkomende optredes voor te stel
[lu 3.3]
1. Onderstreep die korrekte woorde. Verduidelik jou keuse.
Veestapels moet tot binne die drakrag van die grond verminder / vermeerder word.
Gelyktydige verbouing van gewasse en die aanhou van vee moet aangemoedig / ontmoedig word.
2. Waarom is dit noodsaaklik dat die gebruik van bemestingstowwe, plaag- en onkruiddoders streng beheer moet word? Gee jou opinie.
3. In watter opsig dra verstedeliking by tot die vernietiging van landbougrond?
Bosbou
Woude vorm 'n intergrale deel van die aarde se lewensonderhoudende stelsels. Hulle speel 'n sleutelrol in die regulering van die atmosfeer en die klimaat deurdat hulle koolstof opgaar en plaaslike watersiklusse aan die gang hou. Hulle beskerm die grond teen oormatige erosie, reguleer die afloop van water, en verminder die impak van verspoelings en die gevolglike slikneerslae in riviere. Natuurlike woude is gewoonlik hoogs diverse ekostelsels wat miljoene spesies onderhou en vir die mens 'n waardevolle hulpbron is. Hulle vorm ook 'n belangrike deel van die bronnebasis vir toerisme en ontspanning en is bowendien van onskatbare kulturele waarde.
Ongelukkig word woude wêreldwyd toenemend bedreig deur besoedeling en suurreën, onvolhoubare houtkappery, en die uitbreiding van landbougrond en stedelike gebiede.
In Suid-Afrika is inheemse en immergroen woude die kleinste en mees versnipperde van die land se sewe belangrikste biome, en bedek dit net 0,25 persent van die oppervlakte. Met die koms van Europese setlaars in die 17de eeu, is hierdie woude op groot skaal ontgin en baie areas is totaal ontbos. Die oorblywende inheemse woude in staatsbesit, veral dié in Suid-Kaapland, word goed bestuur en lewer 'n volhoubare opbrengs geelhout, stinkhout en varings. Inheemse woude in private besit word nie behoorlik beskerm nie en is besig om vinnig agteruit te gaan.
In die proses word ekostelsels afgetakel, biodiversiteit verminder, grond verspoel en kosbare waterbronne vermors.
Suid-Afrika is 'n belangrike uitvoerder van veral denne-, wattel- en bloekomhout.
Questions & Answers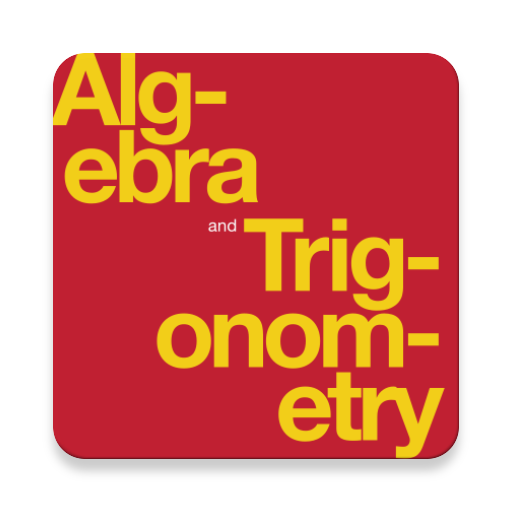 Complete Textbook by OpenStax
Multiple Choices Questions (MCQ)
Essay Questions Flash Cards
Key-Terms Flash Cards
Source:  OpenStax, Aardrykskunde graad 8. OpenStax CNX. Sep 11, 2009 Download for free at http://cnx.org/content/col11035/1.1
Google Play and the Google Play logo are trademarks of Google Inc.
Notification Switch
Would you like to follow the 'Aardrykskunde graad 8' conversation and receive update notifications?