Ncpea publications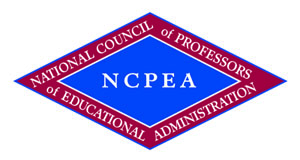 This manuscript has been peer-reviewed, accepted, and endorsed by the National Council of Professors of Educational Administration (NCPEA) as a significant contribution to the scholarship and practice of education administration. In addition to publication in the Connexions Content Commons, this module is published in the NCPEA Handbook of Online Instruction and Programs in Education Leadership, ISBN 978-1-4507-7263-1.
Editors

Janet Tareilo, Stephen F. Austin State University
Brad Bizzell, Virginia Tech
Associate Editors

Beverly Irby, Sam Houston State University
Rosemary Papa, Northern Arizona University
Thomas Valesky, Florida Gulf Coast University
Theodore Creighton, Virginia Tech
About the Authors

Dr. Kaye Shelton is an Associate Professor in the Center for Doctoral Studies in Educational Leadership at Lamar University. Previously a Dean of Online Education for Dallas Baptist University, she is a certified online instructor, teaching online since 1999, and also an online education consultant. She has published and presented numerous times on the subject of online education, including a book entitled An Administrator's Guide to Online Education. Her research interests include the creation of an online education program, best methods for teaching online, and the quality of online education programs.
Dr. Jody Isernhagen is an Associate Professor in the Educational Administration Department at the University of Nebraska-Lincoln. She has been a teacher, principal, Supervisor of Elementary Education, and Superintendent in preK-12 schools. Her interests are in instructional leadership, curriculum and instruction, school improvement, and student mentoring. Dr. Isernhagen is the author of three teacher resource books, two book chapters, and a number of journal articles focusing on leadership, teaching, and learning.
Introduction
Clearly, the Internet has impacted and forever changed higher education in many ways, including the delivery of distance education. Before the arrival of the Internet, many institutions in higher education considered distance education an ancillary program or service for students, used correspondence or remote audio or video technologies, and often included it in continuing education programs. When course delivery using the Internet became an option—creating the new phrase online education —it wasn't long before enrollments began to rapidly increase and online education became firmly entrenched within higher education. Numerous studies cite tremendous growth in online education, which is currently outpacing that of traditional higher education with the majority of accredited institutions now offering distance learning courses (Allen&Seaman, 2011; Parsad&Lewis, 2008). In fact, more than six million students were enrolled in an online course in 2011, which is almost a third of total students enrolled (Allen&Seaman, 2011). However, along with this tremendous growth were questions about the legitimate quality of online education programs including, What is the definition of quality higher education, and how does it translate to the traditional face-to-face format?