This study is an examination of a unique school district/university partnership in a southeast university school leadership preparation program. Partner superintendents, district personnel, and practitioner partners were interviewed regarding perceptions of the partnership. Each group supported the partnerships. At the same time, respondents perceived success based on the extent to which each group's needs were addressed and met. Meeting the needs of several partners, while meeting the university and accrediting body requirements, is a balancing act for leadership preparation program faculty.
Education leadership review, volume 12, number 1 (april 2011)
NCPEA Education Leadership Review is a nationally refereed journal published two times a year, in Winter (April), and Fall (October) by the National Council of Professors ofEducational Administration. Editor: Kenneth Lane , Southeastern Louisiana University; Assistant Editor: Gerard Babo , Seton Hall University; Founding Editor: Theodore Creighton , Virginia Tech.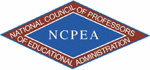 This manuscript has been peer-reviewed, accepted, and endorsed by the National Council of Professors of Educational Administration (NCPEA) as a significant contribution to the scholarship and practice of education administration. In addition to publication in the Connexions Content Commons, this module is published in the
International Journal of Educational Leadership Preparation (IJELP),
, ISSN 2155-9635.
Authors
Pamela S. Angelle , The University of Tennessee
Nicole L. Wilson , The University of Tennessee
Ginger T. Mink , The University of Tennessee
Introduction
With heightened emphasis on school leadership and the call for greater accountability, leadership preparation programs must evolve to meet the needs of today's principals. Numerous indictments against educational administration programs have surfaced over the past decade (Levine, 2005) requiring a significant shift in the way we "do the business" of equipping school leaders with the knowledge, skills, and dispositions to effectively and efficiently run America's schools. This shift in the way we prepare school leaders calls for a multidisciplinary approach and partnerships with practicing principals working alongside university faculty. This instructional methodology can provide aspiring leaders a theory to practice grounding in every course.
This qualitative study examines a newly designed principal preparation program in the first year of its inception through interviews of principle players in the partnerships. Partnering with a large district, curriculum for the program was co-constructed by a team which included university professors and school district personnel. The curriculum was designed to specifically meet the needs of the school district. Each course is taught by multiple instructors, including the university professor, a school based practitioner partner, and an interdisciplinary university professor from outside of the College of Education. As the call for increased partnering of universities with school districts increases, examining this program through the lens of those who partnered may serve to inform other universities of the successes and challenges faced in these partnerships. The unique design of this university preparation program has been followed from the outset with a critical eye to adjust and improve the program as it begins. Thus, the objectives of the study were to evaluate the effectiveness of the initial months of the partnerships and address the following questions: