This chapter addresses three challenging questions educational leaders are facing today in our technology-driven environment. As our programs include more and more virtual learning and less and less face-to-face learning, the challenge to maintain the human touch in our profession is increasingly at risk. These questions we should be intentionally addressing include the following: (a) How do we identify appropriate responses to technology advances in our programs? (b) How do we establish covenant communities in our diverse classrooms and beyond? and (c) How do we nurture professional relationships as educational leaders? Dialogue focused on these questions will result in strengthening educational leadership programs at every level.
Ncpea publication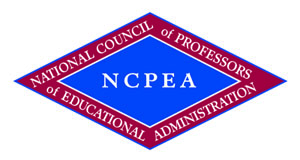 This manuscript has been peer-reviewed, accepted, and endorsed by the National Council of Professors of Educational Administration (NCPEA) as a significant contribution to the scholarship and practice of education administration. In addition to publication in the Connexions Content Commons, this module is published in the NCPEA Handbook on Virtual/Online Instruction and Programs in Education Leadership, ISBN 978-1-4507-7263-1. This manuscript is a revision of an article accepted for publication in the TCPEA School Leadership Review, Spring 2012.
About the Author

Dr. Sandra Harris is professor and Director of the Center for Doctoral Studies in Educational Leadership at Lamar University, Beaumont, Texas. She is widely published in the areas of human relations and social justice. Her chapter here is a result of her selection as a "Living Legend" by NCPEA in 2011.
Introduction
Participating in professional organizations, such as NCPEA, UCEA, AERA, NAESP, NASSP, and AASA has been a valuable experience for me as the relationships that have been fostered through these associations have enabled me to grow personally and professionally. This has led me to consider some of the issues facing educational leaders today and in the years to come, specifically that of focusing on the notion of how to effectively maintain human relationships. While few leaders agree on everything, there is no doubt that we all agree this is a complex time for our schools. My focus of this article is to consider three of the challenges before us to maintain the human touch in our profession:
Identifying appropriate responses to the dilemmas that are occurring due to technology advances which include movement to hybrid/blended and fully on-line teaching venues,
Establishing covenant communities in our diverse classrooms and beyond, and
Nurturing our professional relationships as educational leaders.
While these three topics might seem unrelated, I believe they all are connected to our shared humanity and all have the potential to develop or diminish the human touch.
Identifying responses to technology dilemmas
Matthew Militello (2011) argues that technology in schools today has the potential to be that of a "disruptive force" or to have a "transformational impact" (p. 15). The determining difference, he suggests, does not lie in the technology, but in the humans who control the technology. To illustrate his point, he cites Kurt Vonnegut's 1952 book, Player Piano , the story of a world created where technology begins to control every aspect of life, thus taking away creativity and ultimately individual freedoms. Reading this article caused me to consider the player piano. How exciting it must have seemed at the beginning; what an awesome piece of technology . . . but after the tunes in its repertoire had been played and played and played and the "new" had worn off, where was the ability to create a new tune, to sing a new song? That was invested only in human capacity.