Explain the working principle of a Geiger tube.
Define and discuss radiation detectors.
It is well known that ionizing radiation affects us but does not trigger nerve impulses. Newspapers carry stories about unsuspecting victims of radiation poisoning who fall ill with radiation sickness, such as burns and blood count changes, but who never felt the radiation directly. This makes the detection of radiation by instruments more than an important research tool. This section is a brief overview of radiation detection and some of its applications.
Human application
The first direct detection of radiation was Becquerel's fogged photographic plate. Photographic film is still the most common detector of ionizing radiation, being used routinely in medical and dental x rays. Nuclear radiation is also captured on film, such as seen in [link] . The mechanism for film exposure by ionizing radiation is similar to that by photons. A quantum of energy interacts with the emulsion and alters it chemically, thus exposing the film. The quantum come from an -particle, -particle, or photon, provided it has more than the few eV of energy needed to induce the chemical change (as does all ionizing radiation). The process is not 100% efficient, since not all incident radiation interacts and not all interactions produce the chemical change. The amount of film darkening is related to exposure, but the darkening also depends on the type of radiation, so that absorbers and other devices must be used to obtain energy, charge, and particle-identification information.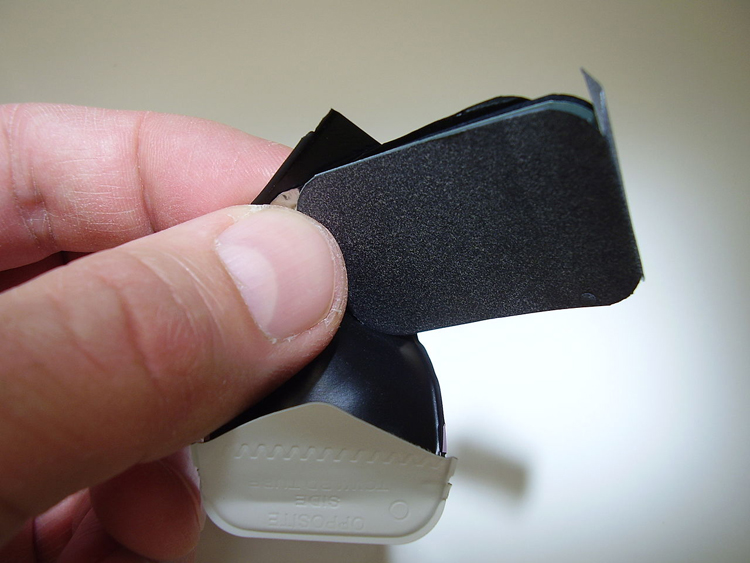 Another very common radiation detector is the Geiger tube . The clicking and buzzing sound we hear in dramatizations and documentaries, as well as in our own physics labs, is usually an audio output of events detected by a Geiger counter. These relatively inexpensive radiation detectors are based on the simple and sturdy Geiger tube, shown schematically in [link] (b). A conducting cylinder with a wire along its axis is filled with an insulating gas so that a voltage applied between the cylinder and wire produces almost no current. Ionizing radiation passing through the tube produces free ion pairs that are attracted to the wire and cylinder, forming a current that is detected as a count. The word count implies that there is no information on energy, charge, or type of radiation with a simple Geiger counter. They do not detect every particle, since some radiation can pass through without producing enough ionization to be detected. However, Geiger counters are very useful in producing a prompt output that reveals the existence and relative intensity of ionizing radiation.