English home language
Grade 5
People with passion
Module 17
Hobbies and interests; opinions
PEOPLE WITH PASSION!
Most people are interested in something.
Some people, however, are quite fanatical about their hobbies and interests.
Do a survey in your class about hobbies and interests
JUST A THOUGHT!
Many of today's famous sportsmen and women started out by just enjoying the game!
[LO 2.1.3; 3.10; LO 5.3.1]
SAY YOUR SAY!
Select one of these inventions and state your point of view as to whether
-- it is the best / worst invention ever
-- and why.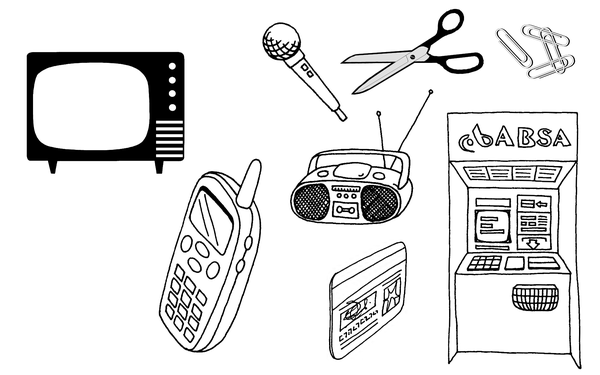 You might not necessarily agree with what other people say.
What should your reaction be when you disagree with someone?
And when you agree?
[LO 2.1.1; 2.4.2; 3.11; 5.1.3]
OPINIONS: ASSESSMENT BY EDUCATOR
0 = Difficulty1 = Not coping. Aid needed.2 = Needs practice.3 = Satisfactory.4 = Very well done.5 = Excellent. Competent.

Speaks clearly, at an appropriate pace.

0
1
2
3
4
5

Good reasoning. Well thought out.

0
1
2
3
4
5

Maintains eye contact. Audience clearly interested.

0
1
2
3
4
5

Confident.

0
1
2
3
4
5
Match each invention listed below, to its use: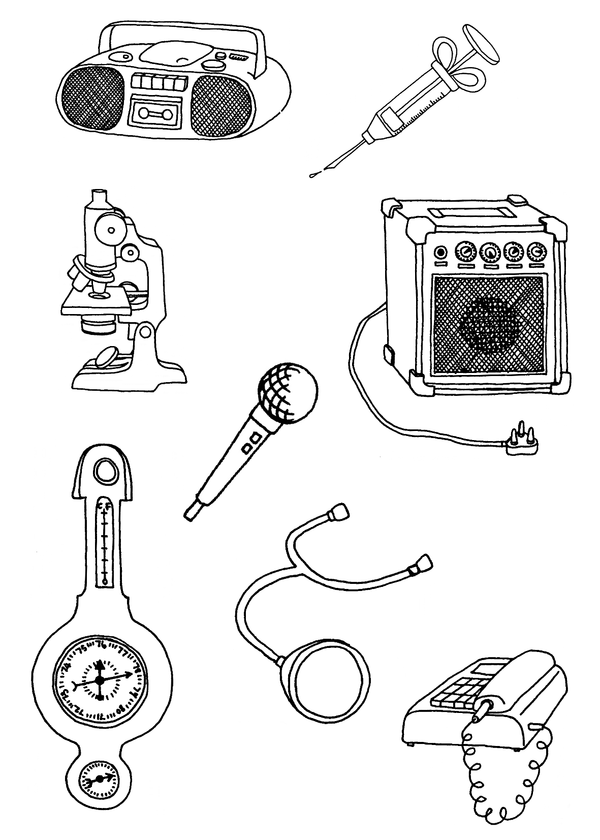 instrument for measuring atmospheric pressure
device used in sound-reproduction systems
device used to increase the sound of e.g. a musical instrument
used for two-way communications
electrical device used for transmitting speech along a wire
optical instrument used to magnify small objects
used for injecting fluids or cleaning wounds
instrument for listening to the sounds made within the body.
[LO 3.11; 6.1.3]
READ ALL ABOUT IT!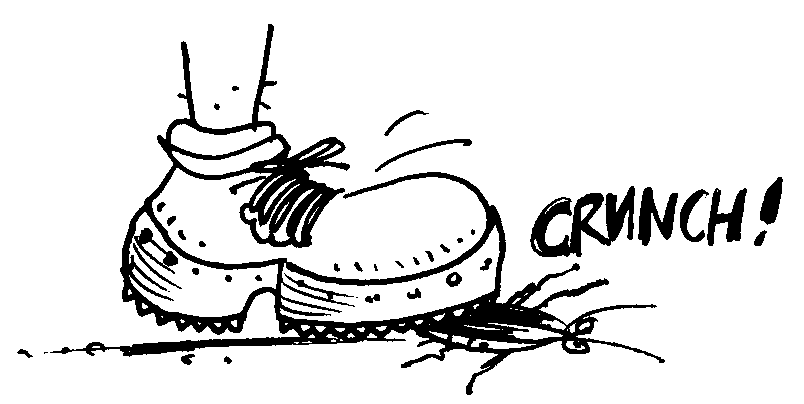 What is your opinion?Send us your point of view for publication.
' Cricket Cruncher' Causes Chaos
Mr Ivan Idea's newest invention to eliminate crickets has caused much dissention amongst insect and animal lovers.
His 'cricket cruncher' shoes, designed to squash (in his words) "those little black monsters", have cynics smiling and insect and animal lovers irate. "The man is cruel!," is the general feeling of the public.
State an opinion against these crickets,
State an opinion in favour of the crickets
Select an interesting news article.
Read it and tell what you have read to your partner, the group or your class.
Is it a good article?
Why?
Why did you choose it?
What is it about?
If you were a journalist, how would you change the angle of the article?
[LO 2.1.2; 2.1.3. 3.11; 5.4.4]
Assessment
LO 2
SPEAKING The learner will be able to communicate effectively in spoken language in a wide range of situations.
We know this when the learner:
2.1 communicates experiences, ideas and information in different and fairly challenging contexts for different audiences and purposes:
2.1.1 uses language thoughtfully for interpersonal communication (e.g. praising someone's efforts, disagreeing with someone);
2.1.2 uses language for creative and imaginative self-expression (e.g. expresses feelings and thoughts, dramatises);
2.1.3 shares ideas and offers opinions on less familiar topics and events, using speculation and hypothesis;
2.2 uses interaction strategies to communicate effectively in group situations:
2.3 uses appropriate body language and presentation skills: