English first additional language
Grade 4
Heroes and heroines
Module 39
The lone ranger, greek heroes and king arthur
Activity 1
To read fiction at an appropriate level [lo 3.5.1]
The Lone Ranger was a very famous cowboy hero. His trusted horse, Scout, and his equally famous, faithful companion Tonto, were always there to support him in his great deeds of bravery. The Lone Ranger was a very romantic figure: strong, good and courageous; a good man fighting against evil. His trademark was the mask he always wore. The fact that one didn't know his name, and that he was masked, made him seem even more romantic and dramatic.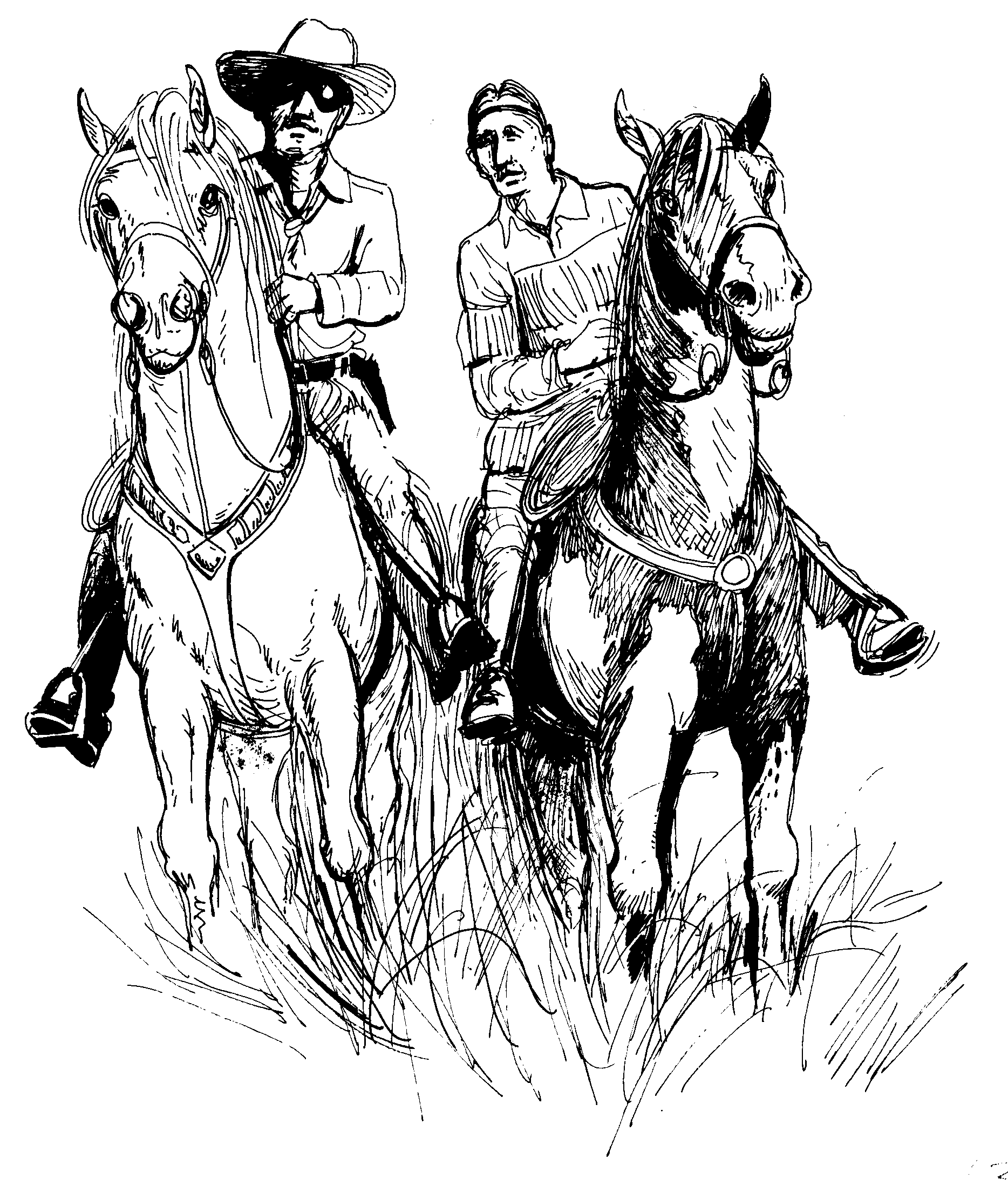 This was the Lone Ranger's creed:
I believe that to have a friend, one must be one. That all men are created equal and that everyone has within himself the power to make this a better world. That God put the firewood there but that every man must gather and light it himself. I believe in being prepared physically, mentally and morally to fight when necessary for that which is right. That a man should make the most of what equipment he has. That 'This government of the people, by the people and for the people' shall live always. That men should live by the rule of what is best for the greatest number. That sooner or later…somehow…we must settle with the world and make payment for what we have taken. That all things change but truth…and that truth alone lives on forever. I believe in my Creator…my country…and my fellow man.
Activity 2
To describe people and objects [lo 2.3.3]
1. Write a short description of the Lone Ranger, his horse and Tonto. You must write in short, simple sentences. Try to use adjectives (words that tell us more about the noun) in your description.
……………………………………………………………………………………
……………………………………………………………………………………
……………………………………………………………………………………
……………………………………………………………………………………
……………………………………………………………………………………
The following joke was often told about the Lone Ranger and Tonto. Remember that Tonto was a Red Indian but he and the Lone Ranger, who was a white man, trusted one another. This was quite an unusual situation, because at that time the Red Indians and the so-called Palefaces were great enemies and they didn't hesitate to kill each other.
One day, as the Lone Ranger and Tonto were riding along a valley between some craggy mountains, they were suddenly confronted by a huge group of Red Indian warriors coming over a hill just a hundred metres away. The Red Indians wore war paint, and shouted and whooped in a hostile way as they charged towards them on their fiery steeds, brandishing their weapons.
The Lone Ranger turned to Tonto and cried: "We're in big trouble, Tonto!"
As Tonto turned his horse around, the reply came: "Who's we, Paleface?"
Activity 3
To resist name-calling of any kind [lo 2.5.1]
1. Choose a friend and talk about this joke. Consider the following:
Do you understand it?
Why is it funny?
Is it a "racial" joke?
Is it in good taste?
2. The whites in those days called the Red Indians "Redskins" and the Red Indians called the whites "Palefaces". They were bitter enemies. Your teacher will guide you in a group discussion on calling people names and labelling them. Does it still happen today? How do you feel about being labelled? People are labelled in many different ways, not only according to race.