Life orientation
Grade 4
Good health
Module 1
In this module we are going to explore healthy eating habits and look at the menus of different cultural groups.
Activity 1
To prepare traditional mealie porridge [lo 1.1]
A recipe for traditional mealie porridge (for six people).
In South Africa a bowl of delicious unprocessed mealie-meal porridge is just the thing to give you energy for a hard day's work. Drink a glass of fresh milk at breakfast just to make sure that you have enough calcium to keep your teeth and bones strong and healthy while you are still growing.
Here is a recipe for mealie meal porridge that you can make at home, or even at school. The recipe is enough for five cups of mealie meal porridge:
Ingredients:
One cup of mealie meal
Five to six cups of water
A pinch of salt
Method:
Boil the water and add the salt.
Mix the mealie meal with a little cold water.
Add the mealie meal to the boiling water, stirring all the time, until it thickens.
Stir the porridge now and then while it simmers gently. If it gets too thick, you can add a little water.
Serve it with milk and sugar, or some honey to taste.
Hint:
The water can be substituted by milk. This increases the nutritional value of the porridge.
Activity 2
To make a hotbox [lo 1.1]
Make a hotbox. It is a clever way of saving electricity.
Requirements:
A sturdy container, e.g. a cardboard box
Two old cushions
An old blanket, newspaper or pieces of material or bags
A pot that can hold at least one and a half litres of water. It is important that the pot must have a lid that fits tightly.
Ingredients as for the mealie porridge
Method:
Strengthen and insulate the cardboard box on the outside with the old blanket, bag or newspaper.
Put one cushion in the bottom of the box and make a hollow in it.
Bring the mealie porridge (as explained on the previous page) to the boil on a stove plate, primus stove or small fire.
Cover the pot tightly with the lid and put it in the hollow of the cushion in your hotbox.
Put the other cushion on top of the pot.
Put some more newspapers on top of the cushion and fold them in so that the heat will not escape.
After four hours the porridge will be cooked and it will be just the right temperature for eating!
You can also cook samp, dried beans, lentils and other grains in this way. Just remember to soak it overnight before cooking it.
Did you know that porridge could be cooked in the same way in a hot water (thermos) flask?
Activity 3
To plan a mother's day breakfast [lo 1.1]
Group Work
1. Discuss what you have for breakfast. Offer suggestions on how to improve this meal.
2. What is your favourite breakfast?
Design a magazine advertisement for your favourite breakfast porridge. Bear in mind that your target group is school children.
Plan a television advertisement for a new breakfast cereal. Try to make up a "jingle" (short song) to advertise the product.
5. It is Mother's Day and you have to think up a breakfast surprise for a wonderful mother.
Mother's Day breakfast menu: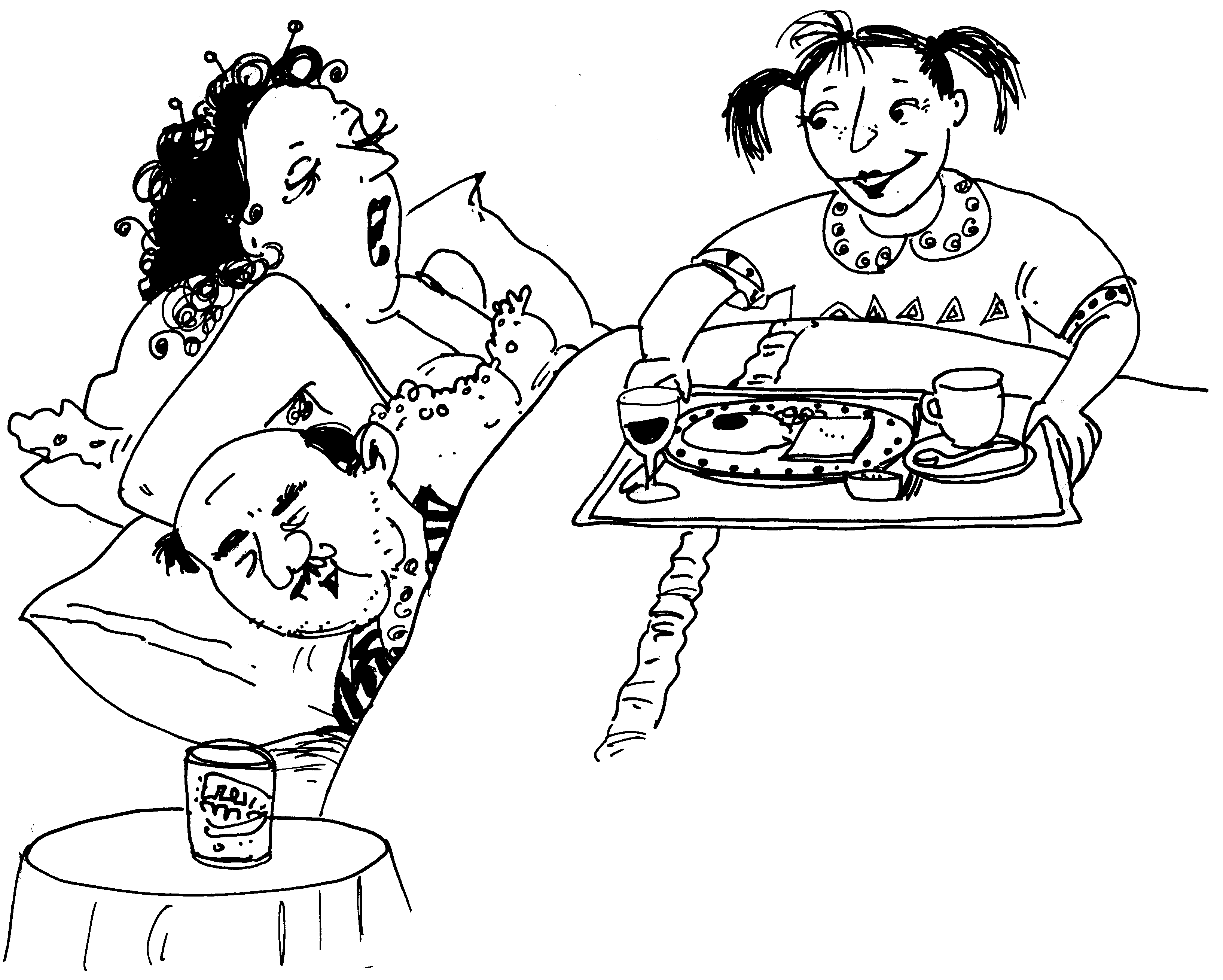 Evaluate the other group's porridge:
| | | | |
| --- | --- | --- | --- |
| Cooperation | poor | average | good |
| Following instructions | | | |
| Completing an assignment | | | |
| Taste of the porridge | | | |
| | | | |
Comparative table for the method of cooking mealie porridge.
| | | | | |
| --- | --- | --- | --- | --- |
| Method of cooking: | Primus stove | Three-legged pot over a small fire | Hotbox | Thermos flask |
| Preparation time (e.g. making the hotbox) | | | | |
| Cooking time | | | | |
| How long does it stay warm? | | | | |
| Tongue tip test (Which porridge was the tastiest?) | | | | |
Activity 4
To compose an advertising jingle for a breakfast cereal [LO 1.1]
In your group decide on a product for which you want to compose a jingle. First discuss the requirements of a jingle.
My assessment of each group's advertising jingle (make a tick in the appropriate column for each group):
Assessment
LEARNING OUTCOME 1: HEALTH PROMOTION
The learner will be able to make informed decisions regarding personal, community and environmental health.
Assessment Standard
We know this when the learner
1.1 investigates menus from various cultures and suggests plans for healthy meals.