This module gives an overview of wavelets and their usefulness as a basis in image processing. In particular we look at the properties of the Haar wavelet basis.
Introduction
Fourier series is a useful orthonormal representation on especiallly for inputs into LTI systems. However, it is ill suited for some applications, i.e. image processing (recall Gibb's phenomena ).
Wavelets , discovered in the last 15 years, are another kind of basis for and have many nice properties.
Basis comparisons
Fourier series - give frequency information. Basis functions last the entire interval.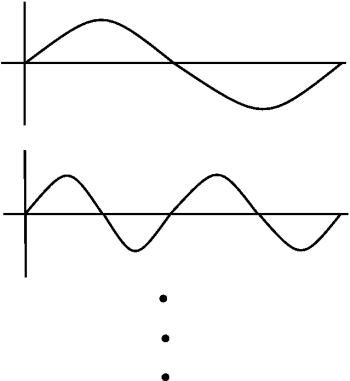 Wavelets - basis functions give frequency info but are local in time.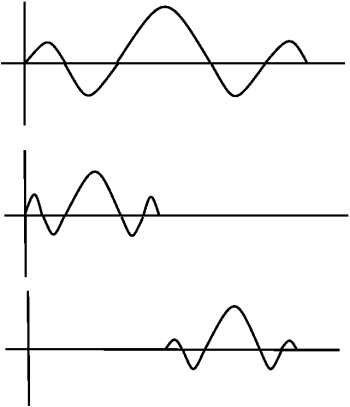 In Fourier basis, the basis functions are harmonic multiples of

In Haar wavelet basis , the basis functions are scaled and translated versions of a "mother wavelet" .

Basis functions are indexed by a scale j and a shift k.
Let Then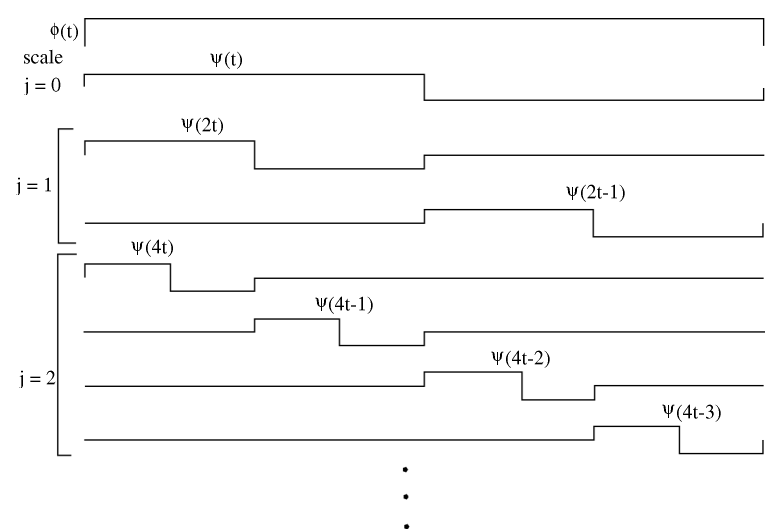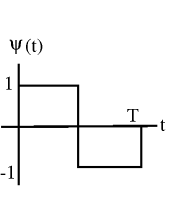 Let

Larger → "skinnier" basis function, , shifts at each scale:
Check: each has unit energy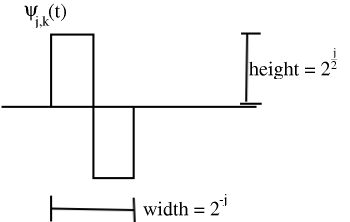 Any two basis functions are orthogonal.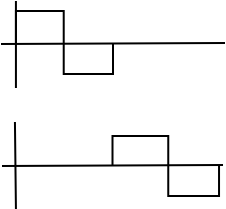 Also, span
Haar wavelet transform
Using what we know about Hilbert spaces : For any , we can write
Synthesis
Analysis
the are real

The Haar transform is super useful especially in image compression
Haar wavelet demonstration