Aardrykskunde
Graad 5
Gesondheid en welsyn
Module 34
Siektes: miv/vigs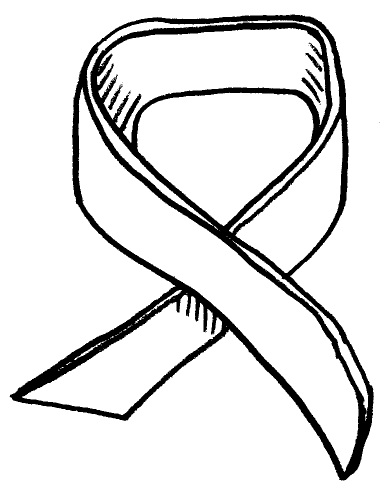 MIV / VIGS-EMBLEEM
Aktiwiteit 1
Om 'n konsep te definieer
[lu 1.3]
Na 'n deeglike groepgesprek, formuleer kortliks 'n definisie vir MIV , asook vir VIGS om die verskil duidelik te maak.
M iv:______________
Vigs:________________
Hierdie siekte het 'n uitwerking op miljoene mense op ons kontinent alleen – so ook dwarsoor die wêreld. Die feit dat daar nog geen geneesmiddel hiervoor ontdek is nie, maak dit 'n baie gevreesde siekte.
DIE MIV-VIRUS VEROORSAAK DIE SIEKTE VIGS
Die letters VIGS staan vir
Verworwe
Immuniteits-
Gebrek-
Sindroom
Oorsprong en aard:'n Mens se liggaam het 'n ingeboude immuniteitstelsel wat hom teen siektes en infeksies help beskerm. Die MIV-virus tas hierdie stelsel aan en verhoed dat dit effektief funksioneer. Die virus kom in die mens se liggaamsvloeistowwe voor en verswak die immuniteitstelsel sodat die liggaam dit moeilik vind om teen siektes soos TB, longontsteking en diarree te baklei. Daar kan slegs deur middel van 'n bloedtoets vasgestel word of iemand met die virus besmet is.Soos met baie van die ander siektes, versprei Vigs makliker in digbevolkte gebiede, veral waar mense nie gesonde kos inneem nie. Die MIV-virus kan op die volgende maniere van een persoon na 'n ander oorgedra word:
Wanneer 'n persoon wat met die virus besmet is, onbeskermde seks (sonder die gebruik van 'n kondoom) met iemand anders het en die semen of vaginale vloeistof met dié van 'n ander meng.
Wanneer die bloed van 'n besmette persoon met dié van ander meng. Dit kan tydens bloedoortappings gebeur, of as besmette spuitnaalde of skeermeslemme gebruik word.
'n Swanger vrou wat met die virus besmet is, kan dit na haar baba oordra.
Sedert hierdie gevreesde siekte in ongeveer 1980 vir die eerste keer gediagnoseer is, het dit baie vinnig versprei.
Aktiwiteit 2
Om statistiek met behulp van 'n grafiek uit te beeld
[lu 1.1; 1.7]
Gebruik die volgende statistiese gegewens en stel 'n blokgrafiek saam om die toename in MIV-gevalle tussen 1990 en 1999 uit te beeld.
| | |
| --- | --- |
| Jaar | Persentasie mense wat na raming met MIV besmet is |
| 1990 | 0,7 % |
| 1991 | 1,7 % |
| 1992 | 2,2 % |
| 1993 | 4 % |
| 1994 | 7,6 % |
| 1995 | 10,4 % |
| | |
| --- | --- |
| 1996 | 14,2 % |
| 1997 | 17 % |
| 1998 | 22,8 % |
| 1999 | 22,4 % |
(Onthou om duidelike askalibrering en byskrifte, asook 'n verklarende opskrif, vir jou grafiek te verskaf.)
'n verswakte liggaam wat baie vatbaar is vir ander siektes.
Hoewel vigs nog 'n ongeneeslike siekte is, kan lyers wel sekere medikasie neem om die simptome te verlig. Die medikasie is egter baie duur.
Die MIV-virus is 'n baie slim kalant wat die liggaam stilletjies binnedring en dan die eienskappe van ander liggaamselle aanneem. Sodoende kan dit ongemerk in die liggaam rondbeweeg en die menslike immuniteitselle infekteer. Navorsers aan die Pasteur-instituut in Frankryk voel dat hulle baie naby aan 'n deurbraak is. Lees die koerantberig en bespreek die inhoud daarvan in jul groepe.
deurbraak in stryd teen vigs kom dalk binnekort
(SAPA-AFP)
In 'n moontlike deurbraak in die stryd teen MIV/vigs is teenliggaampies gestimuleer wat die MI-virus dalk kan keer om menslike immuniteitselle te infekteer, het Franse navorsers onlangs bekend gemaak.