Geography
Grade 5
Health and well-being
Module 35
Diseases and the workplace
A. Industries and industrial areas
South Africa is a reasonably prosperous country, especially if measured against African standards. An investigation into the prevalence of minerals and raw materials that are derived from the fishing industry, agriculture and forestry will indicate that these are the origins of our prosperity.
The products of our mining industry, and the raw materials referred to above, are processed in factories in order to add value to primary products and in the process, ultimately to create prosperity in the country. The numerous work opportunities that are created in factories, and the wages and salaries that are earned by factory staff, help to produce greater wealth among all sections of the population.
IS THERE MORE TO INDUSTRY THAN MERE ADVANTAGE?
In South Africa, as in most other countries in Africa, there is great unemployment. Any steps that are taken to create employment are welcomed. At one stage the Ceres group wanted to donate land to a fruit canning company in order to create jobs and increase productivity.
However, it would be foolish to do everything in one's power to utilise the country's raw materials as speedily as possible and to forget about the people and the environment .
In man's endeavours to make money out of mining and agriculture, he does a great deal of good, but some of his decisions do not take the best interests of the people and the environment into consideration. One frequently reads and hears about court cases that are made against governments and companies in order to call them to account for past wrongs.
The countries in eastern Europe that were under the rule of the USSR for about 40 years before they took control of their own affairs in 1990 are good examples of how a government can ruin a country. At a certain stage the smoke from thousands of factories in these countries contained so many harmful substances that the trees started to die. Effluent that was spilled into the Rhine, Europe's largest river, began destroying many kinds of plant and animal life in the early 1970s.
Activity 1:
To make deductions from a graphic representation
[lo 3.1; 3.3]
Study the drawing and explain the good plan that was devised to prevent water pollution in this river: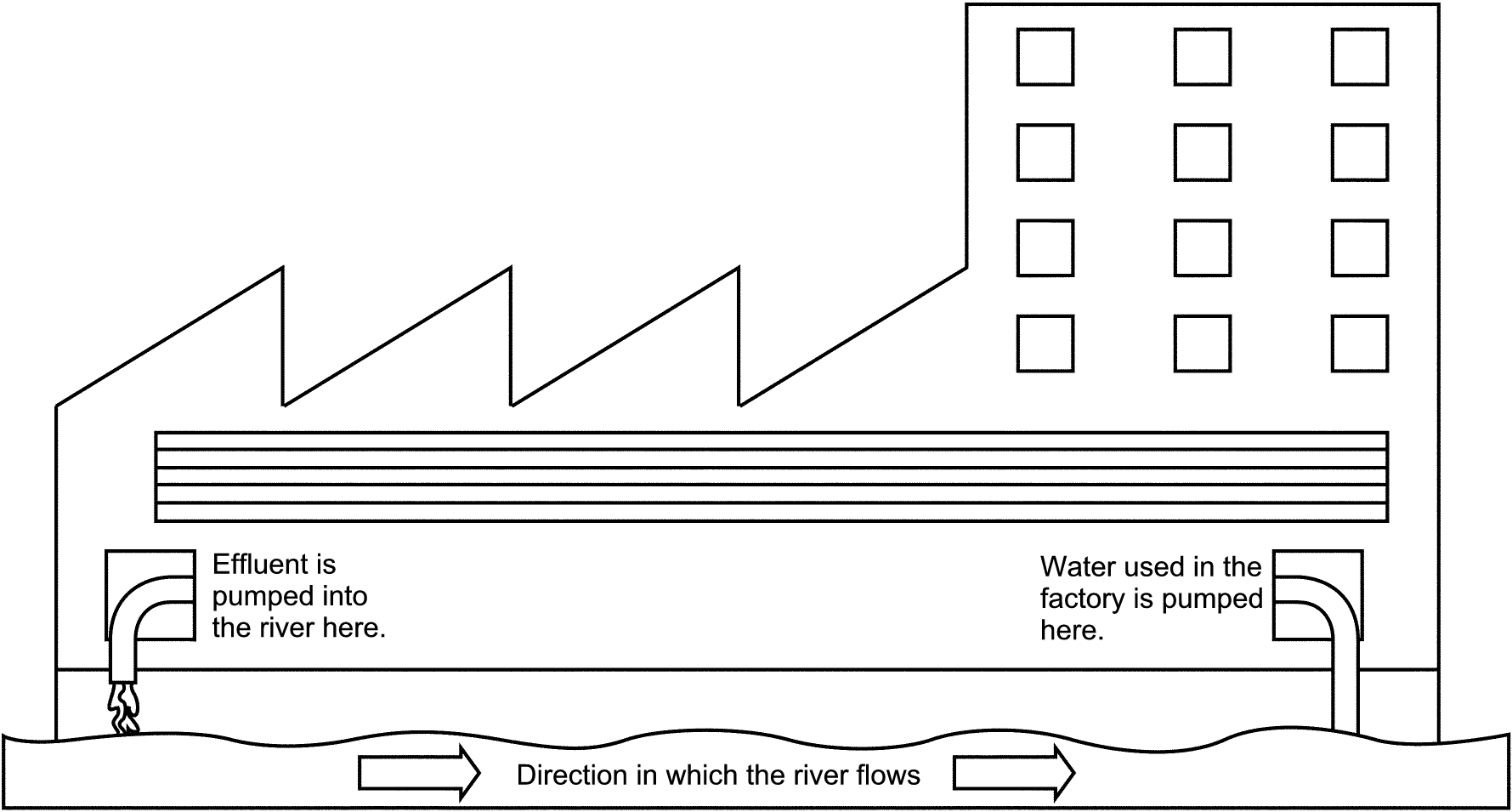 What was the plan that was devised?
B. The influence of industries
It is not only nature that is influenced by industries, but also the people who work in the industries.
Activity 2:
To identify and analyse problem situations and to make recommendations for their improvement
[lo 3.1; 3.3]
Study the newspaper reports and complete the questionnaire:
Report 1
Asbestosis victim blames unicity of dragging their feet
Helen Coetzee
CAPE TOWN - The unicity is dragging its feet while employees at the Athlone power station are suffering from lung cancer and asbestosis that they developed from inhaling asbestos fibre.
Translated from Die Burger, 26 June 2001
Report 2
Prieska speculates about who lie buried at the mine dump