German philosopher, journalist, and revolutionary socialist Karl Marx (1818–1883) also studied the social impact of religion. He believed religion reflects the social stratification of society and that it maintains inequality and perpetuates the status quo. For him, religion was just an extension of working-class (proletariat) economic suffering. He famously argued that religion "is the opium of the people" (1844).
For Durkheim, Weber, and Marx, who were reacting to the great social and economic upheaval of the late nineteenth century and early twentieth century in Europe, religion was an integral part of society. For Durkheim, religion was a force for cohesion that helped bind the members of society to the group, while Weber believed religion could be understood as something separate from society. Marx considered religion inseparable from the economy and the worker. Religion could not be understood apart from the capitalist society that perpetuated inequality. Despite their different views, these social theorists all believed in the centrality of religion to society.
Theoretical perspectives on religion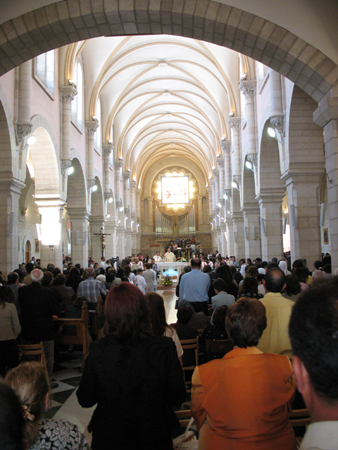 Modern-day sociologists often apply one of three major theoretical perspectives. These views offer different lenses through which to study and understand society: functionalism, symbolic interactionism, and conflict theory. Let's explore how scholars applying these paradigms understand religion.
Functionalism
Functionalists contend that religion serves several functions in society. Religion, in fact, depends on society for its existence, value, and significance, and vice versa. From this perspective, religion serves several purposes, like providing answers to spiritual mysteries, offering emotional comfort, and creating a place for social interaction and social control.
In providing answers, religion defines the spiritual world and spiritual forces, including divine beings. For example, it helps answer questions like, "How was the world created?" "Why do we suffer?" "Is there a plan for our lives?" and "Is there an afterlife?" As another function, religion provides emotional comfort in times of crisis. Religious rituals bring order, comfort, and organization through shared familiar symbols and patterns of behavior.
One of the most important functions of religion, from a functionalist perspective, is the opportunities it creates for social interaction and the formation of groups. It provides social support and social networking and offers a place to meet others who hold similar values and a place to seek help (spiritual and material) in times of need. Moreover, it can foster group cohesion and integration. Because religion can be central to many people's concept of themselves, sometimes there is an "in-group" versus "out-group" feeling toward other religions in our society or within a particular practice. On an extreme level, the Inquisition, the Salem witch trials, and anti-Semitism are all examples of this dynamic. Finally, religion promotes social control: It reinforces social norms such as appropriate styles of dress, following the law, and regulating sexual behavior.